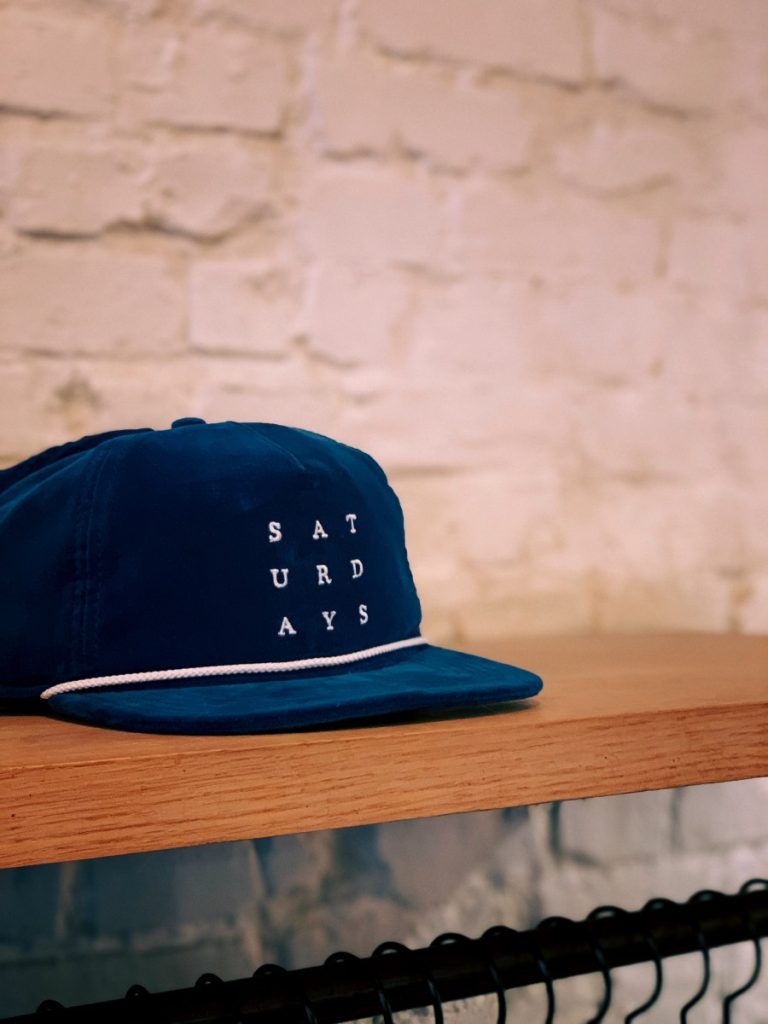 Saturday, the most awaited day of the weekend is here. I know that the excitement for the weekend is unmatched by that of Friday night. I believe that hands down, Saturday mornings are just the best time of the entire week.
Saturday morning is when the true weekend starts. You can simply start the day by listening to music that gives you the best vibes.
Have a cup of coffee in bed with your favorite playlist. After all, it is Saturday morning, when you can relax, there are no alarms on, and no work calls. There is no rush or hustle and bustle for the day.
Saturdays for Relaxation Quotes
Weekends sound like a small vacation for relaxation. All you need is your cozy bed with some junk food to enjoy and do absolutely nothing. You would want to unwind physically and mentally after a week's exhaustion. It's definitely a perfect day to relax.
Saturday Morning Quotes:
"There are 365 days and 52 weekends in a year. Even if you are short on time off, you can still take weekend getaways. Does that count as a vacation? Of course it does."

Anita Kaltenbaugh
"If you find you are stressed out during the week, then it is even more important that you focus on what you want to do for the weekend, don't bring work home."

Kate Summers
"Unless it's an emergency, don't bother me after 6:00 p.m. and on weekends."

Merv Griffin
"Oh, I just want what we all want: a comfortable couch, a nice beverage, a weekend of no distractions and a book that will stop time, lift me out of my quotidian existence and alter my thinking forever."

Elizabeth Gilbert
"You know what I want to do? Wake up one weekend and not have to go anywhere and do nothing."

Derek Jeter
"An early-morning walk is a blessing for the whole day."

Henry David Thoreau
"Every Saturday morning when we are making breakfast, we twerk in the kitchen. It is so much fun."

Tish Cyrus
"I get up every morning and it's going to be a great day. You never know when it's going to be over, so I refuse to have a bad day."

Paul Henderson
"A wild and crazy weekend involves sitting on the front porch, smoking a cigar, reading a book."

Robert M. Gates
"I'm learning the power of going away for the weekend and keeping myself company."

Zoe Saldana
"Spend a day doing nothing: Let your mind wander; let nature entertain you; Let stress go. Enjoy Saturday."

Anonymous
"The weekend is a time for no's – no alarm clock, no rushing, no urgent phone calls, no working nights."

Catherine Pulsifer
"On Saturdays, we wear pajamas, crawl under a big blanket and watch movies."

Unknown
Productive Saturdays Quotes
Are you one of those who can't sit idle or simply relax on Saturdays? You can sign up for weekly arts and crafts classes, music, or even a theatre class to keep the fun alive.
Maybe you are one of those people who feel like completing their pending tasks. It could be something as simple as home chores or going to the farmer's market maybe.
Nevertheless, your Saturdays have to be utilized fully. Below are some quotes for you to keep your Saturdays productive.
"Always strive to excel, but only on weekends."

Richard Rorty
"You have to bring your trash to the dump every weekend. Something like three hours on Saturday morning, the entire town goes in. It is actually a very efficient place to do politics."

Robby Mook
"If you get up in the morning and think the future is going to be better, it is a bright day. Otherwise, it's not."

Elon Musk
"I still work weekends because I like it; enjoy it. I just don't care."

Edgardo Osorio
"My work is like my vacation, so in a way every day is like Saturday."

Ludacris
"I signed up for theater school on Saturdays, and I'd go for four-and-a-half hours every Saturday morning and learn about theater."

Eric Johnson
"Be in the habit of getting up bright and early on the weekends. Why waste such precious time in bed?"

Marilyn Vos Savant
"I would rather die of passion than of boredom."

Vincent Van Gogh
Every man has a right to a Saturday night bath.

Lyndon B. Johnson
Saturdays for Socializing Quotes
Saturdays become perfect when you hang out with your best pals and have some hearty laughs with your family. Such energetic and lively company is needed after the mundane activities of the entire week.
It's time for you to take out all your favorite games to play, go shopping or simply hang out over a cup of coffee in a cafe nearby. For now, scroll through some of my Saturday socializing quotations:
"Spend some time this weekend on home improvement; improve your attitude toward your family."

Bo Bonnet
"Weekends are sacred for me. They're the perfect time to relax and spend time with family and friends."

Marcus Samuelsson
"Weekends don't pay as well as weekdays but at least there's football."

S.A. Sachs
"If you had to work 14-hour days, Mondays to Fridays, then you have to keep Saturdays and Sundays sacred."

Nicole Ari Parker
"I used to go to a Gaelic class on a Saturday morning, but I never felt myself that I could speak it properly."

Johann Lamont
"I try to treat each evening and weekend as little slices of retirement because no one is guaranteed a lengthy one at the end of their career."

Mike Hammar
"Saturday is what gives us a weekend of enjoyment."

Anthony T. Hnicks
"I learned that the hardest party to pull off successfully is Saturday night dinner."

Ina Garten
"Saturday mornings, I've learned, are a great opportunity for kids to sneak into your bed, fall back asleep, and kick you in the face."

Dan Pearce
"Give a man a fish and he has food for a day; teach him how to fish and you can get rid of him for the entire weekend."

Zenna Schaffer
Nostalgic Saturdays
Every one of us has such nostalgic and unique memories of our Saturdays from our childhood. While those precious childhood days will never come back, we can recall those beautiful Saturday morning moments from way back then.
The quotations below might be a cue to recall your childhood Saturdays.
Nostalgic Saturdays Quotes:
"With Saturday morning cartoons, you've got to start at 6 A.M., right?"

Jim Rash
"For a gut punch of nostalgia, consider that Saturday morning cartoons are now largely a thing of the past."

Michael O'Rielly
"The thing that I miss more than anything is doing Saturday morning telly. It was the best, best, best three years."

Declan Donnelly
"We were pushing the boundaries a bit of Saturday morning telly and trying new things."

Declan Donnelly
"Being raised Muslim, we had to get up at the crack of dawn to pray. There was no sleeping in, no getting up Saturday morning to watch cartoons because there was no TV in the house. But you got up and you worked, cleaned the house."

Malik Yoba
"Old timers, weekends, and airplane landings are alike. If you can walk away from them, they're successful."

Casey Stengel
"I have great memories of my dad making an Ulster fry on a Saturday morning. They were legendary even though he couldn't really cook."

Dick Strawbridge
"Both my mum and dad were great readers, and we would go every Saturday morning to the library, and my sister and I had a library card when we could pass off something as a signature, and all of us would come with an armful of books."

Geraldine Brooks
"My aunt had a season ticket for the Friday afternoon concerts, and I would go down for lessons. My lessons were Saturday morning."

Robert Ripley
Funny Saturday Quotes
One 'don't' exists for a Saturday morning. You absolutely do not think about Monday or you'll ruin it all. You still have an entire Sunday in between, so no thinking about Monday and focus on laughing from your heart.
Find some Saturday funny quotes below:
"This weekend don't think about Monday, it will come soon enough."

Robert Rivers
"Without the weekend, where would the week be?"

Anthony T. Hincks
"There aren't enough days in the weekend."

Rod Schmidt
"Let this weekend be real, spend it without Facebook, Twitter and Instagram."

Unknown
"Oh, my Sweet Saturday, I have been waiting for you for six long days."

Charmaine J. Forde
"Happiness is not having to set the alarm for the next day. That's why I love Saturday."

Unknown
"Your Monday is not going to be like Saturday; the emotions are going to be different."

Jan Grae
"Dear Saturday. I love you big time."

Anonymous
"It's hard to nap on Saturday or the weekends."

Scott Eastwood
I told myself that I was going to live the rest of my life as if it were Saturday

Chip Gaines
It's time for you to enjoy your Saturday mornings to the fullest. You are tasked with the mission to have the best weekend ever so go forth and have fun. And look forward to your Sunday blessings.