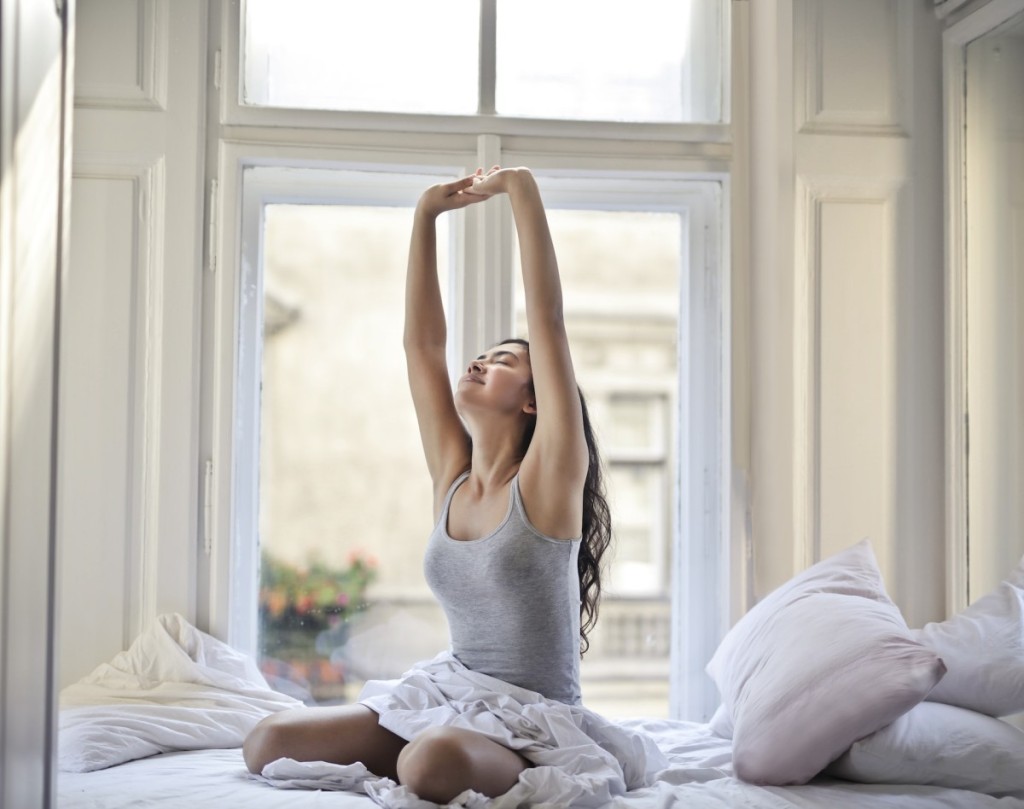 "A great attitude is like a perfect cup of coffee – don't start your day without it."

Anonymous
Positive vibes are contagious. Every bit of goodness and positivity that we put into this world comes back in some way. Each day of our lives has an entry, in which either you can have a good start, or you can jump around or ignore the days altogether.
More often than not, we find ourselves waking up, scrolling the screen, and instantly being part of the rat race of our lives. We never pause for a minute to enjoy the tiniest moment of the day.
Consequently, when we are overwhelmed with life's happenings, we find ourselves asking similar questions:
Why do bad things happen to good people?
How to find order in such a chaotic life?
How do you stay put when so many of life's events seem to pull you back?
Steps to Have a Great Day
Mike O'Halloran talks about easy steps to make your day a great day. The steps include the following:
Get a good rest the night before
Drink a glass of water to hydrate yourself as soon as you wake up
Eat a healthy and nutritious breakfast.
Find time to go on a walk in a nearby park.
Smile at every person you encounter while walking
Stretch your muscles, do it slowly in the beginning
Refresh your mind by doing something creative, trying something new, or working on something apart from your daily chores/work
Do something special for those you love. Make dinner, buy them flowers, or do that home chore that no one likes to do.
Listen to your favorite song and dance to it if you feel like
Spread compliments and make others smile. What are you waiting for?
Be grateful for all that you have. There are much less fortunate who can't afford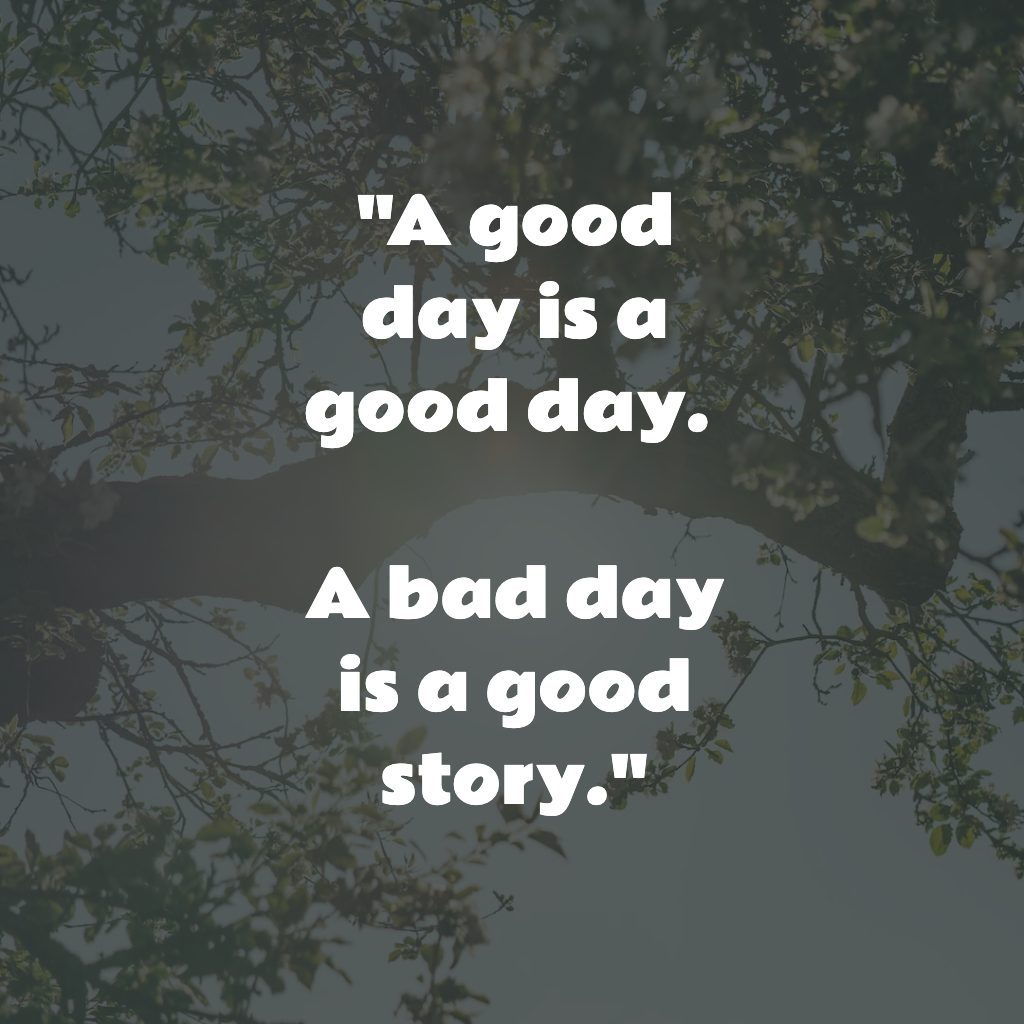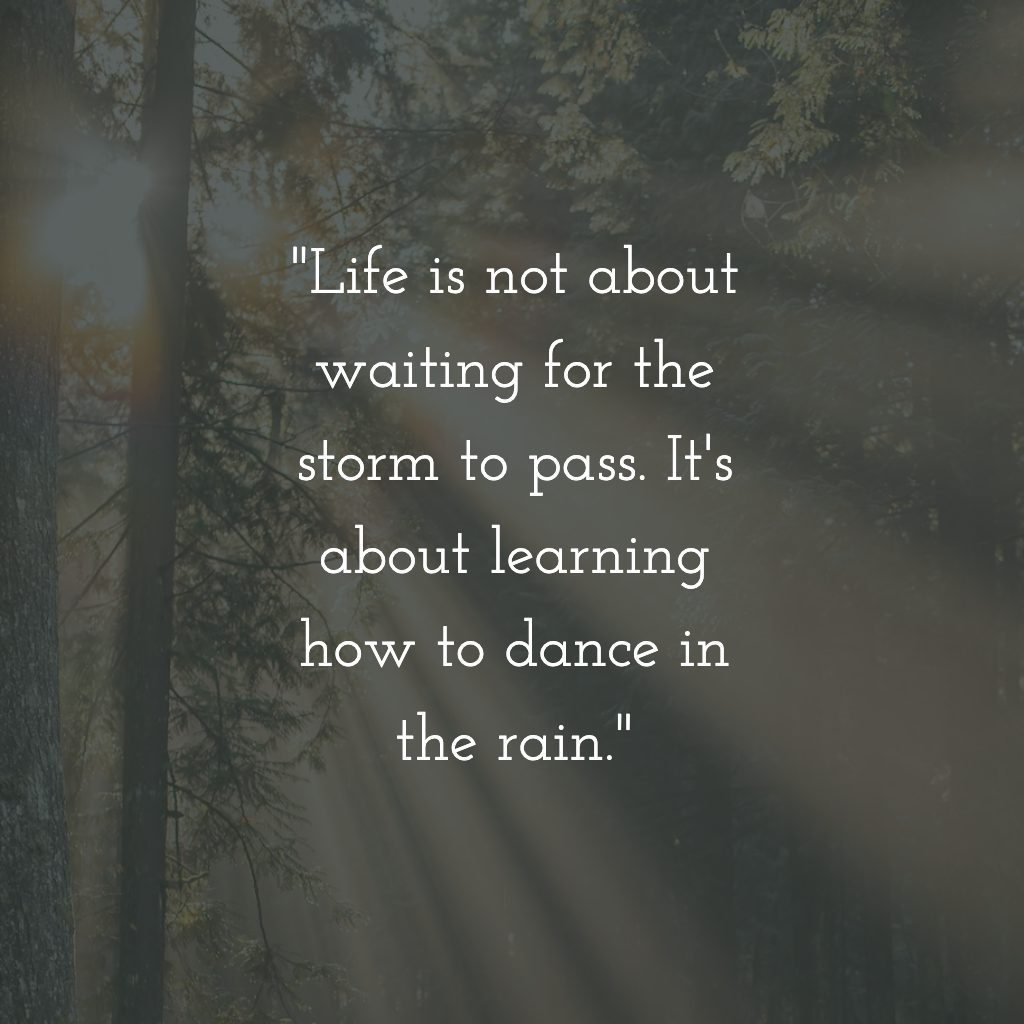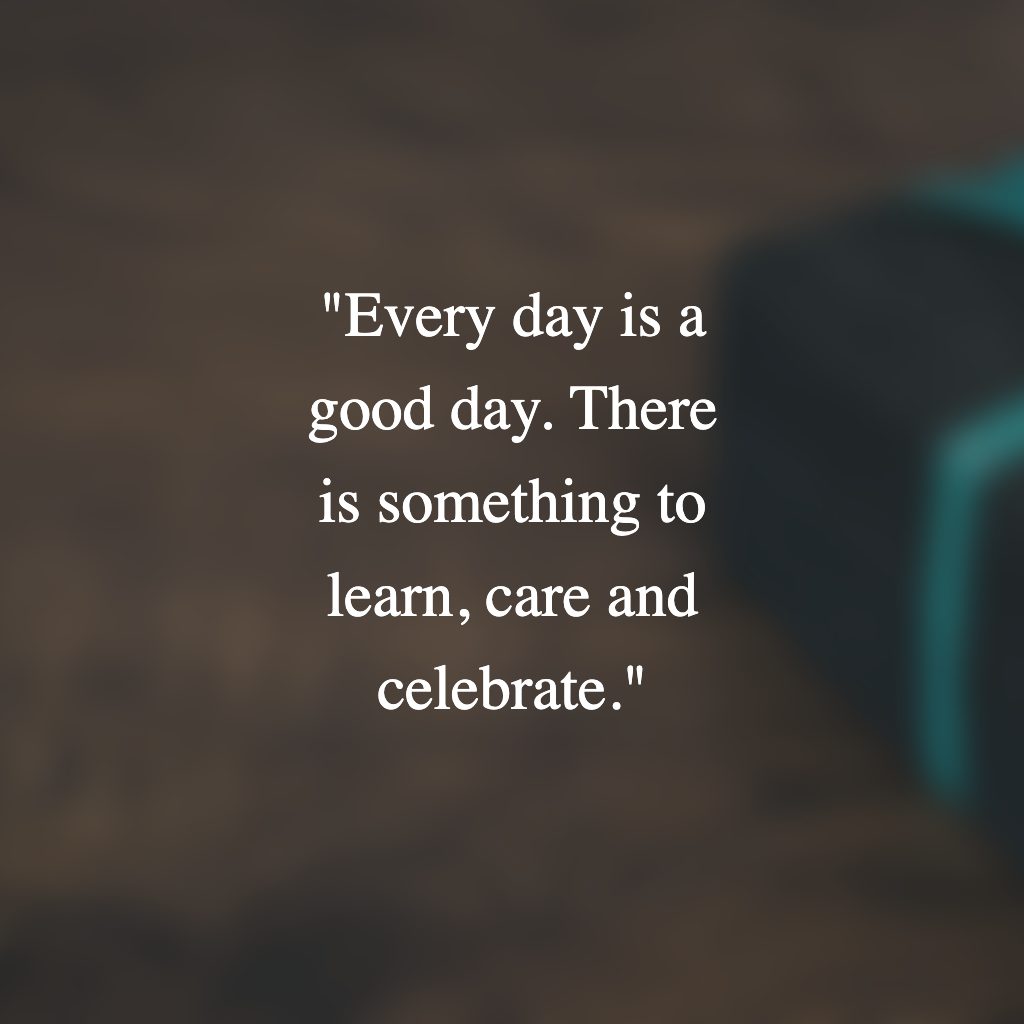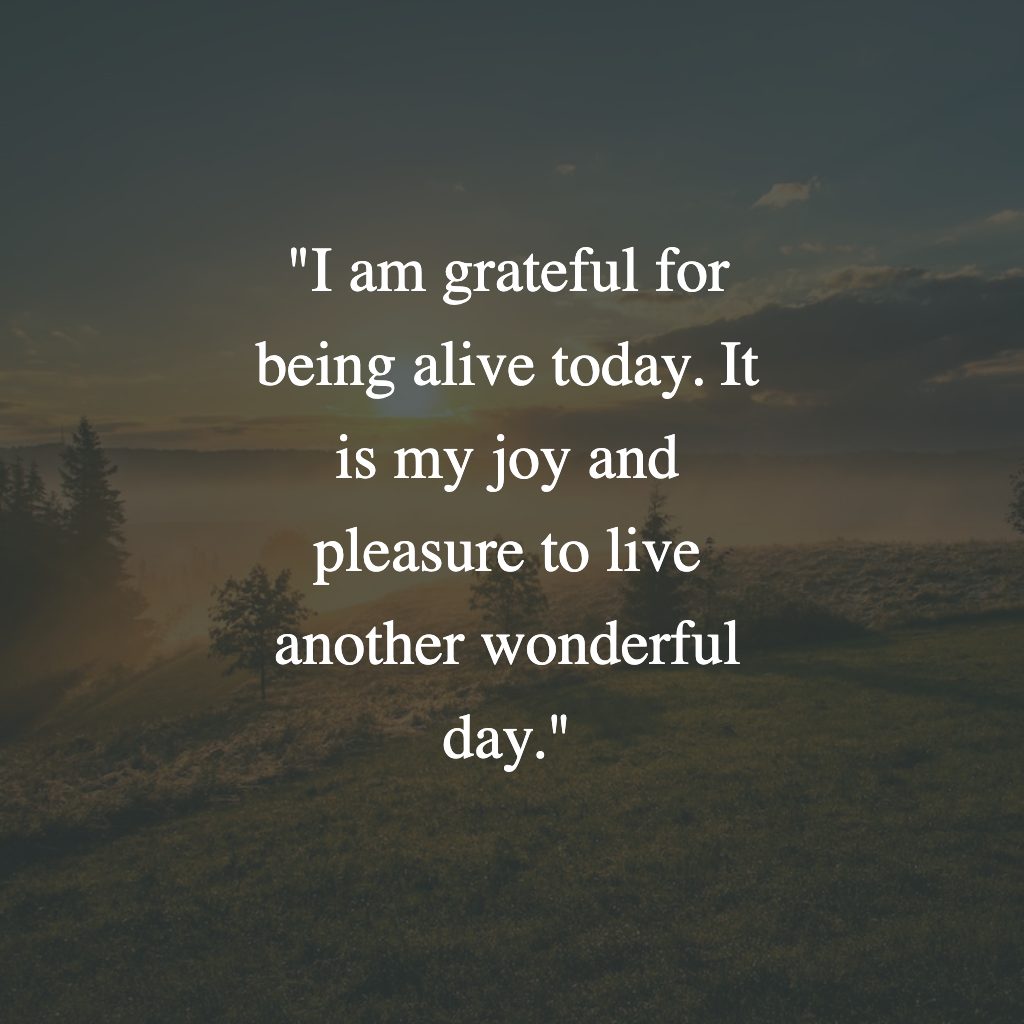 Have a Good Day Quotes & Sayings
"I get up every morning and it's going to be a great day. You never know when it's going to be over so I refuse to have a bad day."

Paul Henderson
"I hope everyone that is reading this is having a really good day. And if you are not, just know that in every new minute that passes you have an opportunity to change that."

Gillian Anderson
"I am grateful for being alive today. It is my joy and pleasure to live another wonderful day."

Louise Hay
"A good day is a good day. A bad day is a good story."

Glennon Melton
"I think a day in your life on which nothing bad happens may be a wonderful day, but it probably isn't going to be the basis of a story."

Alice Mattison
"Worrying does not empty tomorrow of its troubles, it empties today of its strength."

Corrie ten Boom
"Your past is not your future. You have the power to make new decisions for your life starting today."

Deb Sofield
"Everyone has highs and lows that they have to learn from, but every morning I start off with a good head on my shoulders, saying to myself, 'It's going to be a good day!'"

Lindsay Lohan
"I have learned over the years that the nicest thing I can do is to just say to myself, "Good Morning Darling, I love you; we're going to have a really great day today."

Louise Hay
"Kind words can be short and easy to speak but their echoes are truly endless."

Mother Teresa
"Every single day is a good day no matter how bright or dark it is because it always brings an opportunity to start a positive beginning in your life."

Edmond Mbiaka
"You have to remember that the hard days are what make you stronger. The bad days make you realize what a good day is. If you never had any bad days, you would never have that sense of accomplishment!"

Aly Raisman
Small, tiny, little wins … each day…will move you towards your mark sustainably.
Your calm mind is the ultimate weapon against your challenges. So relax."

Bryant McGill
"Have a cup of warm tea and get ready to take on the world! Trust yourself to succeed and make the most of your day ahead!"

Anonymous
"None of us know what will happen. Don't spend time worrying about it. Make the most beautiful thing you can. Try to do that every day. That's it"

Laurie Anderson
"Some days are just bad days, that's all. You have to experience sadness to know happiness, and I remind myself that not every day is going to be a good day, that's just the way it is."

Dita Von Teese
"Infuse your life with action. Don't wait for it to happen. Make it happen."

Bradley Whitford
"Life is not about waiting for the storm to pass. It's about learning how to dance in the rain."

Vivian Greene
"Today, give a stranger one of your smiles. It might be the only sunshine he sees all day."

H. Jackson Brown, Jr
"Every day is a good day. There is something to learn, care and celebrate."

Amit Ray
"Remember that you are all people and all people are you."

Joy Harjo
"I pray quite a bit, actually. And even if you don't believe in prayer, just have a go. Pray for a good day, or just pray for your friend, or whatever it might be. And it's amazing, man, 'cause it absolutely works. I guarantee, it genuinely does work."

Rob Halford
"The purpose of life is not to be happy. It is to be useful, to be honourable, to be compassionate, to have it make some difference that you have lived and lived well."

Ralph Waldo Emerson
"If you go looking for a friend, you're going to find they're very scarce. If you go out to be a friend, you'll find them everywhere."

Zig Ziglar
"It's time to start living the life you've imagined."

Henry James
"There is just one way to end this wonderful day with a heart full of satisfaction, and that is when you commence your day with determination and self-belief. So get up, put a smile on your face and chase after your dreams with all your might."

Anonymous
"All our dreams can come true, if we have the courage to pursue them."

Walt Disney
"We are so busy watching out for what's just ahead of us that we don't take time to enjoy where we are."

Bill Watterson
Good Day at the Workplace
Know someone struggling at the job? Assist them with their task. Your guidance could help them land an opportunity of a lifetime.
Introduce yourself to the newbie at your workplace. Welcome them and share something about yourself.
"Anyone can have a good day, but you have to be able to perform on a bad day."

Jurgen Klopp
"Any day above ground is a good day. Before you complain about anything, be thankful for your life and the things that are still going well."

Germany Kent
"Do not let what you cannot do to interfere with what you can do."

John Wooden
"Getting money is not all a man's business: to cultivate kindness is a valuable part of the business of life."

Samuel Johnson
"On a good day, when you have a clear plan, you are able to execute whatever you wanted."

Jasprit Bumrah
"Regardless of the competition around us, I believe we shall achieve our goals if we will only we remain courageous, perseverant and keep our eyes on the ball."
"You're going to struggle. You're going to do well. You can't really let the past or the day before – whether you had a good day or bad day – dictate the day you have that certain day."

Andrew Benintendi
"Have a good day. Get over the loss, pull yourself together and be determined in everything you do. With determination, all hurdles can be surmounted!"

Anonymous
"Finish every day and be done with it. You have done what you could; some blunders and absurdities no doubt crept in; forget them as soon as you can. Tomorrow is a new day; you shall begin it well and serenely and with too high a spirit to be cumbered with your old nonsense."

Ralph Waldo Emerson
Good Day with Family
Family is like friends you can keep forever in life. We know in our hearts that they will be there regardless of our mistakes and our disappointments to them. Isn't that enough reason to have a good day with them whenever there is a chance?
Make it a point to have a good moment with them. Once you see the difference, you won't have it with anyone else the same way.
"We don't have a great day, we make it a great day!"

Frosty Westering
"The best and the most beautiful things in the world cannot be seen or even touched - they must be felt with the heart."

Helen Keller
"Nothing is better than going home to family and eating good food and relaxing."

Irina Shayk
"Having somewhere to go is home. Having someone to love is family. And having both is a blessing."

Anonymous
"A single person who is there with you in your bad times is better than the hundred people who celebrate your success."

Anonymous
"Family is not an important thing, it's everything."

Micheal J. Fox
"You get the best out of others when you give the best of yourself."

Harvey S. Firestone
"The strength of a family like the strength of an army, is in its loyalty to each other."

Mario Puzo
Good Day with Nature
Nature speaks to us in ways than you can imagine. It empowers us simply by being there and living its message.
"It's a great day to be alive. I know the sun's still shining when I close my eyes."

Travis Tritt
"When you arise in the morning, think of what a precious privilege it is to be alive – to breathe, to think, to enjoy, to love."

Marcus Aurelius
"The greatness of a nation can be judged by the way it's animals are treated."

Mahatma Gandhi
"Love the world as you love yourself."

Lao Tzu
"A lot of good days… makes a great life! Each day is important. Plan and execute it meticulously."

Manoj Arora
"The sun is shining on the sky so brightly, your day is also going to shine the same way. Have a good day."

Anonymous
Good Day at the Community
Rarely in life do you find something that retains its goodness to impact regardless of how many it has been used continuously. Similarly, we are advised to do good anyway. How about you donate a book in the community to someone?
A good book can inspire one person to change their world which will end up changing the world as a whole.
"Let us remember: One book, one pen, one child, and one teacher can change the world."

Malala Yousafzai
"You can't live a perfect day without doing something for someone who will never be able to repay you."

John Wooden
"Living in good and bad situations is the part of life, but surviving in all the situations will smile on your face is the real art of life."

Anonymous
"The everyday kindness of the back roads more than makes up for the acts of greed in the headlines."

Charles Kuralt
"Become the kind of leader people would follow voluntarily, even if you have no title or position."

Brian Tracy
"The true meaning of life is to plant trees under whose shade you do not expect to sit."

Nelson Henderson
"Dare to reach out your hand into the darkness, to pull another hand into the light."

Norman B. Rice
"Always give without remembering and always receive without forgetting."

Brian Tracy
"There is no exercise better for the heart than reaching down and lifting people up."

John Andrew Holmes
How to have a perfect day?
Climb the everyday life ladder as one rung per day at a time.
Sometimes we need to take a step back, pause for a moment and find the right moment ourselves, which is just in front of us.
Open your heart and mind to the world. Take a risk and try something new. Scary? Yes. Worth it? Definitely!
No matter what problems come your way, wear that smile and tell yourself you will have a good day ahead.
Two small words with a big impact include thank you, always here, miss you, most welcome, had fun, and many others. How about you reply to someone to make their day better? In return, you will eventually have a good day yourself.
Make the time to go to your favorite spot and let every one of your senses take its fill. May it be your favorite spot en route office, a park, your favorite bookstore, or anywhere in between.
Kickstart someone's day through maybe your sibling at a long distance or your grandparents. Send them a thoughtful good morning message when you wake up.
Plan a fun outing or spend some quality time with your family. Remember, they are the people who love you unconditionally.
Call or spend time with your grandparents, elderly relative, or an elderly friend. You will be surprised by how much you can learn from the life experiences they have been through.
If someone took the time to invite you, take the time to stop by. Drop endless excuses and justifications, you tell yourself. We all fall into that trap. Break the trend. An unlikely experience may be waiting for you. Take it all.
You are fortunate enough to have so many aspects of life to have a good day plugged in for yourself and the people around you.
All you need is to make it happen since there're countless moments in a day, even on days when things are rough and tough. Spread positive vibes and better because they're contagious. They spread and come back to you like a boomerang.