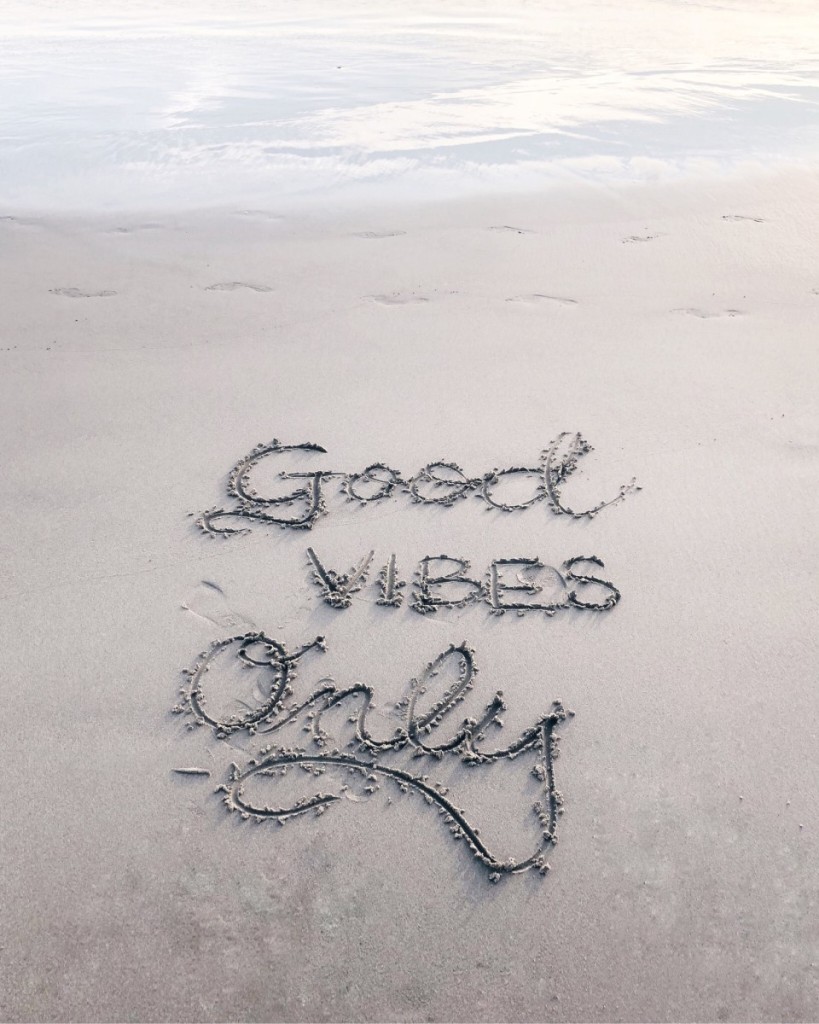 Vibes are best defined as the energy you throw out due to your emotions or the atmosphere you create with your mind. Many people can feel the aura you radiate in a room, and they can either stay around you or away from you, depending on how you make them feel. All this can happen without you even saying a word.
Projected vibes quickly show on your face as well as the way you act. Sometimes you might even be trying to feel better on the outside, but many people may feel it if you are not well inside your heart and mind. Whenever you meet people, make sure you have made peace with whatever is going on in your head to make a better impact.
If you cannot think positively and need help with it, here are some Good Vibe Quotes that will make you feel better. Some of them might be from your favorite people.
Positive Vibe Quotes About Life
These quotes will give you an idea about what life is and how to go through it with a straight and brave chest.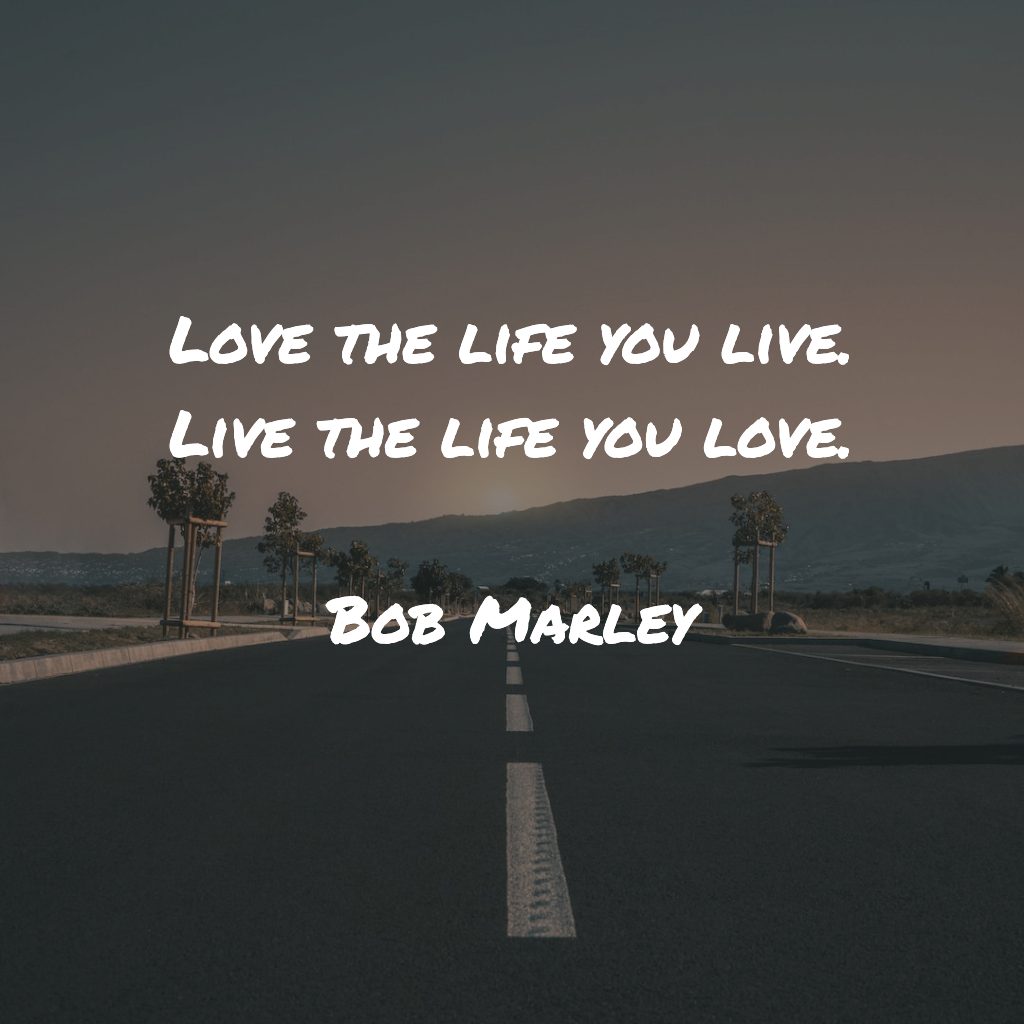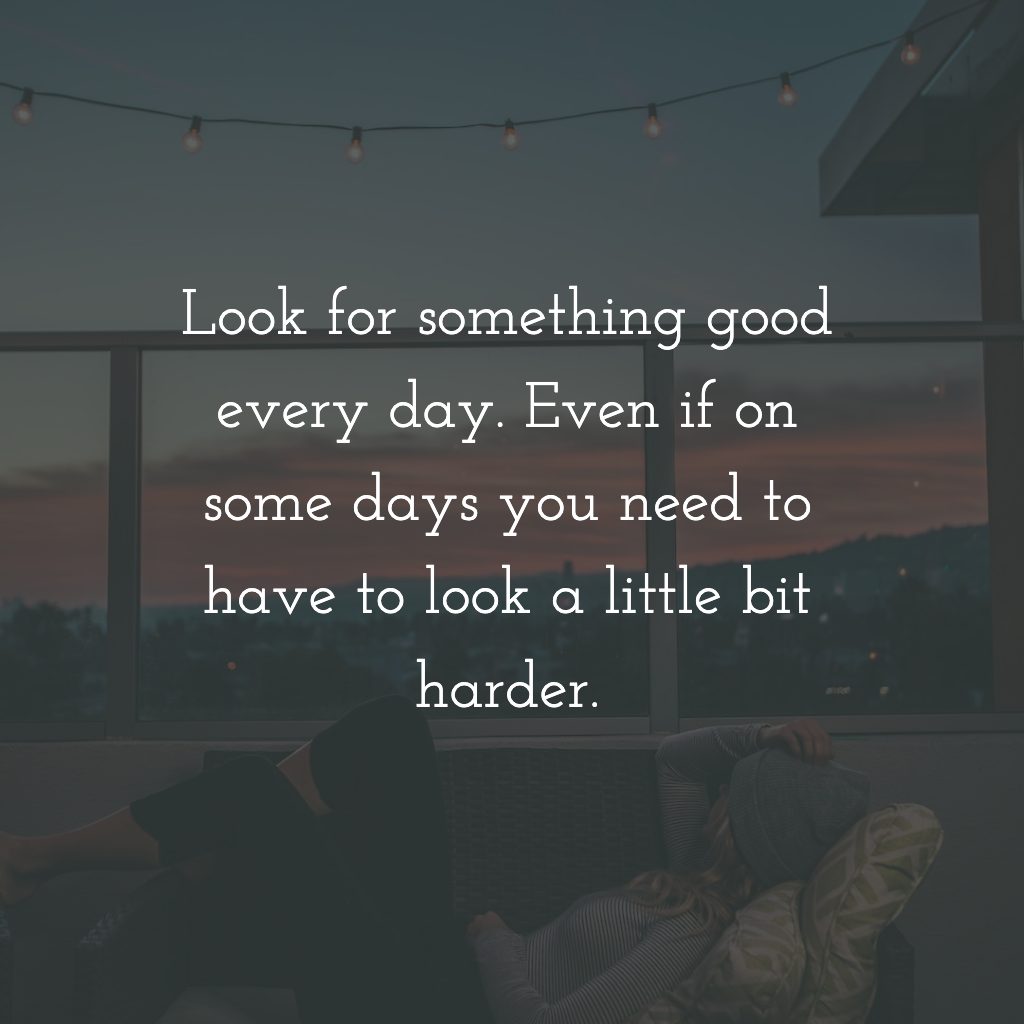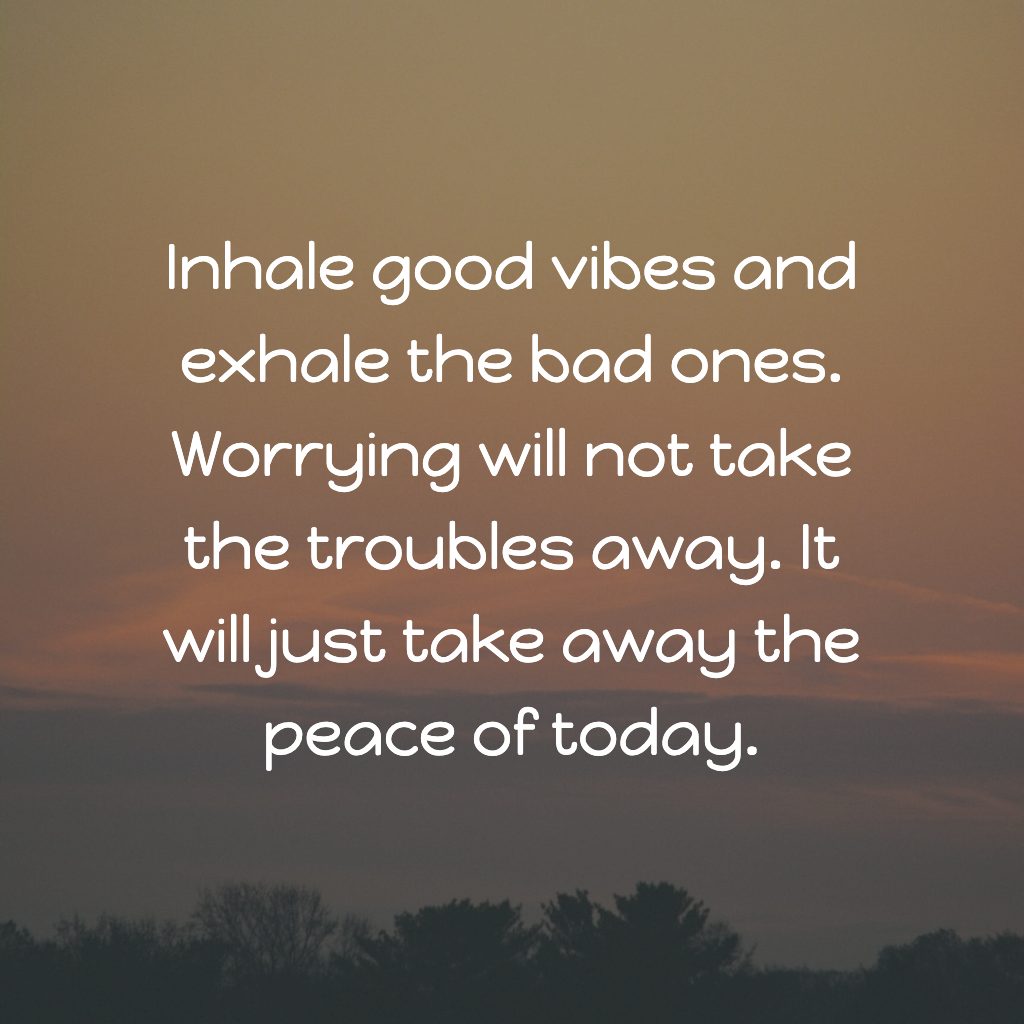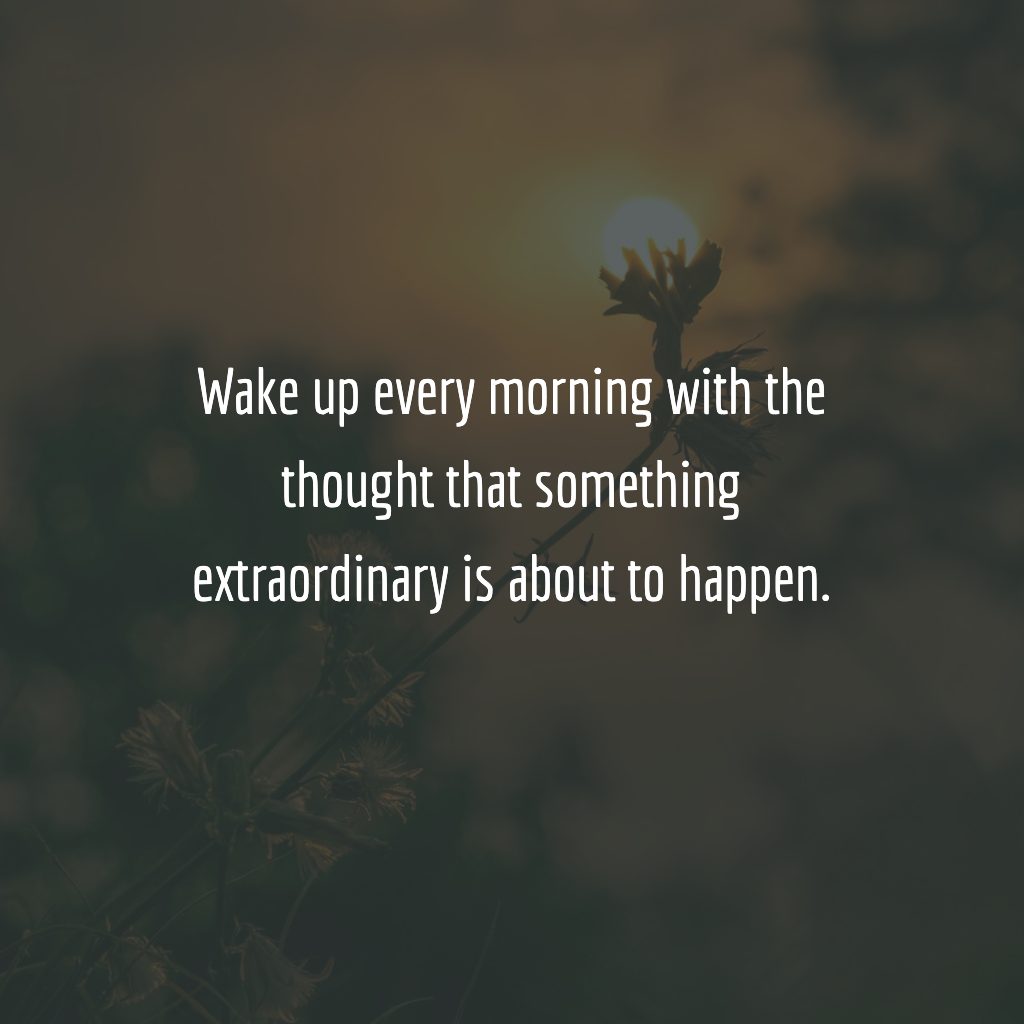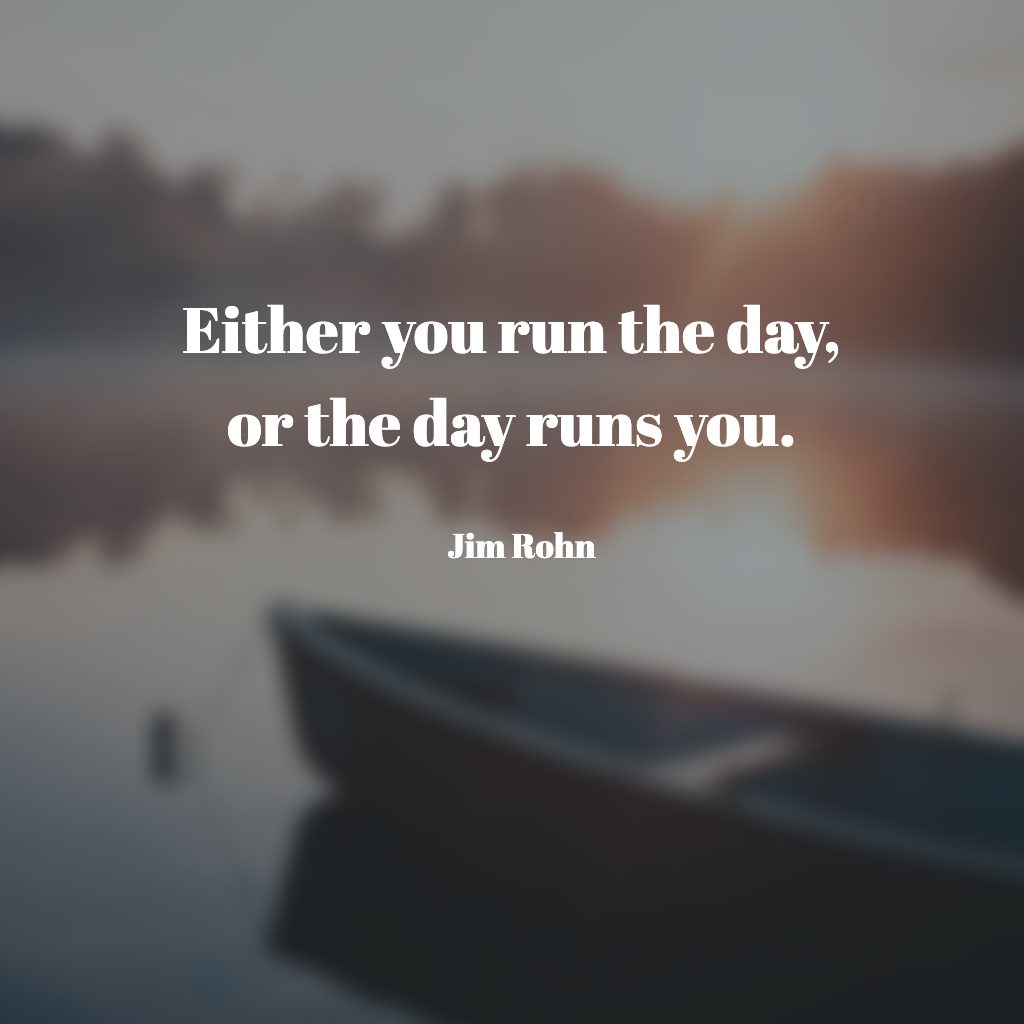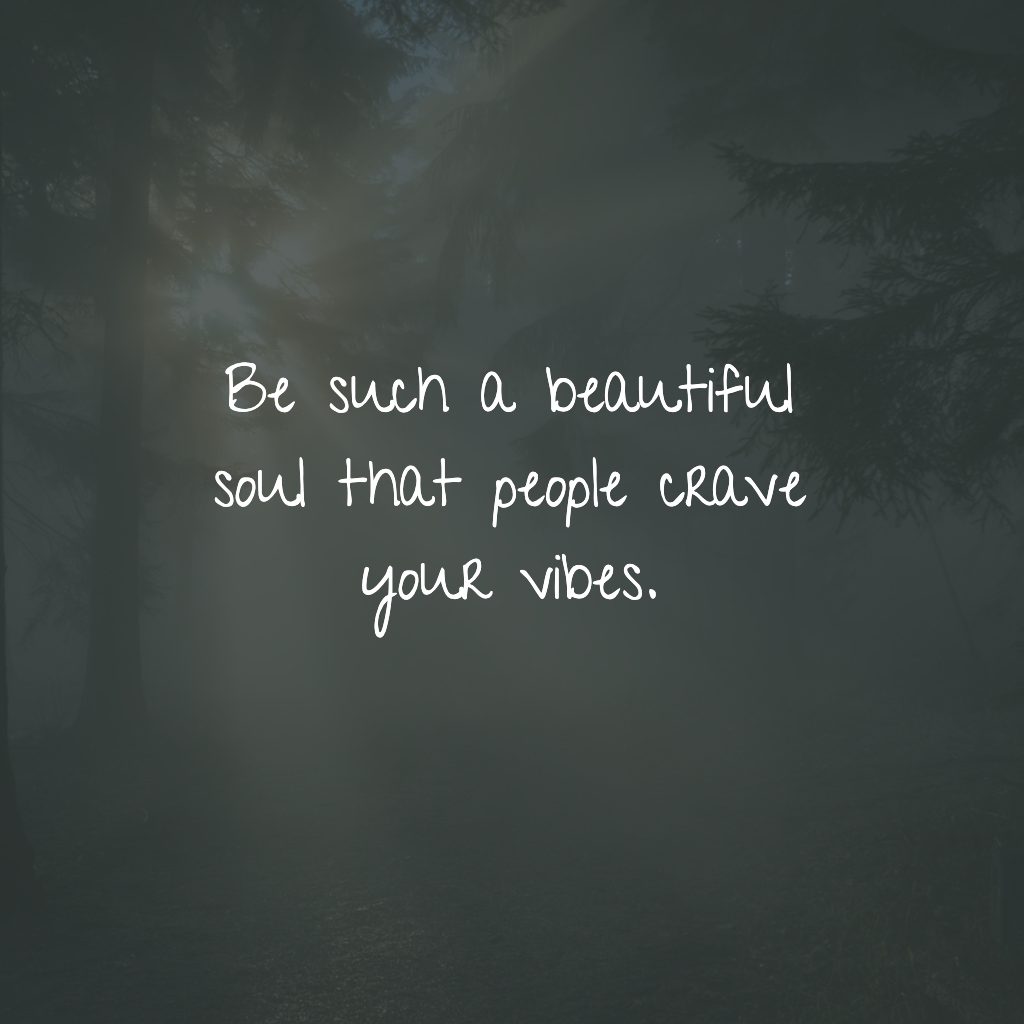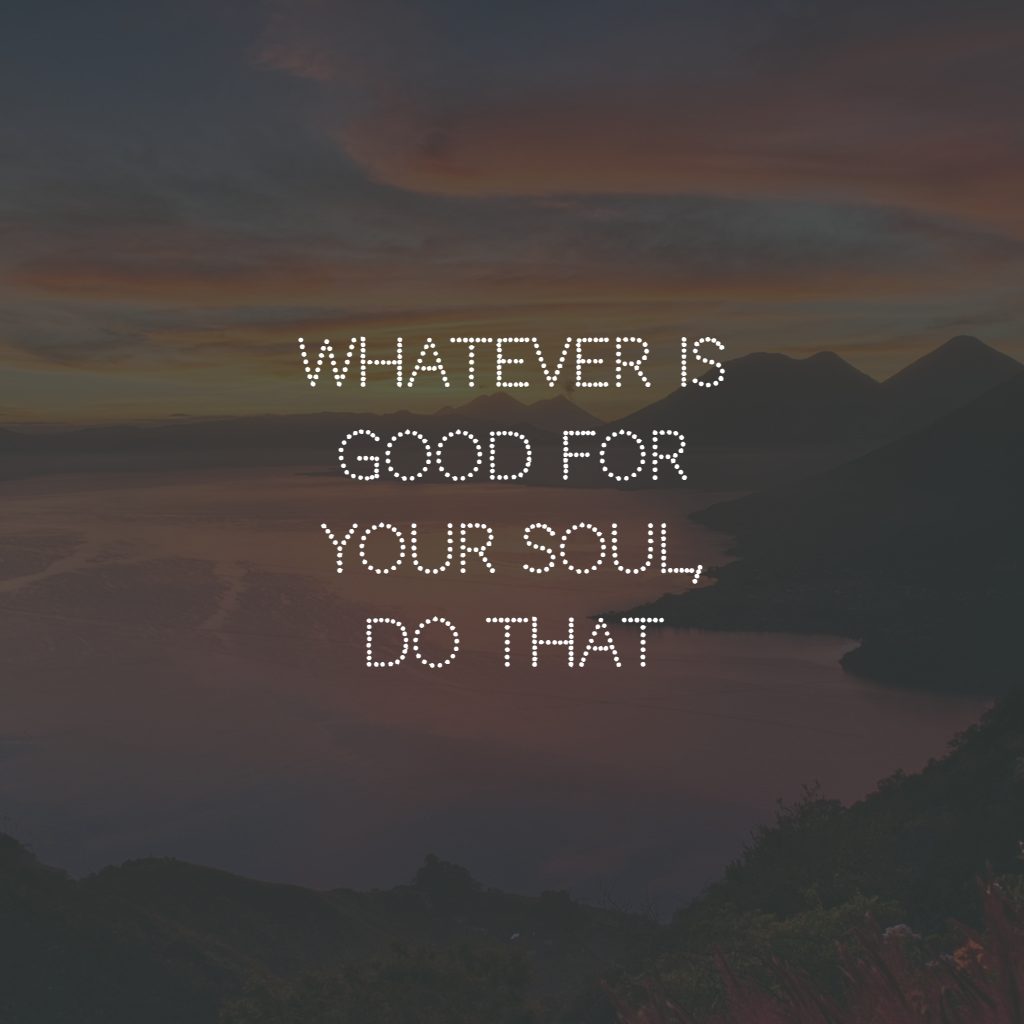 Your life may not be full of reasons to be happy, but your life itself is the reason to be happy.
Love the life you live. Live the life you love. — Bob Marley
Look for something good every day. Even if on some days you need to have to look a little bit harder.
Inhale good vibes and exhale the bad ones. Worrying will not take the troubles away. It will just take away the peace of today.
Wake up every morning with the thought that something extraordinary is about to happen.
Either you run the day, or the day runs you. — Jim Rohn
Keep a smile on your face. Keep a spring in your step. — Joel Osteen
Happiness is not something you postpone for the future; it is something you design for the present.
Not all storms come to disrupt your life. Some come to clear your path.
Be pleasant until ten o clock in the morning, and the rest of the day will take care of itself. — Elbert Hubbard
Most folks are about as happy as they make up their minds to be. — Abraham Lincoln
Don't let small minds convince you that your dreams are too big.
Be such a beautiful soul that people crave your vibes.
I choose to make the rest of my life the best of my life. — Louise Hay
When you arise in the morning, think of what a precious privilege it is to be alive to breathe, to think, to enjoy, to love. — Marcus Aurelius
You deserve to be happy. You deserve to live a life you are excited about. Don't let others make you forget that.
Sending you love, good vibes, positive energy, good luck & best wishes to you!" — Rajesh Goyal
Pessimism leads to weakness, optimism to power. — William James
The secret of being happy is accepting where you are in life and making the most out of every day.
Whatever is good for your soul, do that.
Walk away from anything that gives you bad vibes. There is no need to explain or make sense of it. It's your life. Do what makes you happy.
Go make your life the one you have always waited for, knowing you have the power to make it happen.
The slogan' press on' has solved and always will solve the problems of the human race. — Calvin Coolidge
I think education is power. I think that being able to communicate with people is power. One of my main goals on the planet is to encourage people to empower themselves.— Oprah Winfrey
Believe that life is worth living, and your belief will help create the fact. — William James
Your positive action combined with positive thinking results in success. — Shiv Khera
You don't need too many people to be happy, just a few real ones who appreciate you for who you are.
Happiness starts with you. Not with your relationship, not with your job, not with your money, but with you.
Sometimes, the grass is greener because it's fake.
You don't have to control your thoughts. You just have to stop letting them control you!
Yesterday is not ours to recover, but tomorrow is ours to win or lose. —  Lyndon B. Johnson
Positive thinking is more than just a tagline. It changes the way we behave. And I firmly believe that when I am positive, it not only makes me better, but it also makes those around me better. — Harvey Mackay
Let us rise up and be thankful, for if we didn't learn a lot today, at least we learned a little, and if we didn't learn a little, at least we didn't get sick, and if we got sick, at least we didn't die; so let us all be thankful. — Buddha
Difficult roads often lead to beautiful destinations. —  Zig Ziglar
You just can't beat the person who never gives up. — Babe Ruth
Stick with the people who pull the magic out of you and not the madness.
Overthinking ruins friendships and relationships. Overthinking creates problems you never had. Don't overthink; just overflow with good vibes.— Leah Braemel
Good real-world guide vibes, To achieving a good greater life. —  Vex King
Giving appreciations, praise, and gratitude feels good and puts good vibes into the environment. — Author Jude Bijou
Be happy. It's one way of being wise.
Don't waste a minute not being happy. If one door closes, run to the next window. Or break down a door.
Always radiate positive vibes. Rise up and face a day full of enthusiasm and life.
Beneath the rust and grime which dulls the shine of our weathered hearts, joy patiently waits to be rediscovered. — John Mark Green
However, if you find you can't help yourself, there's no shame in asking others for help. Sometimes asking for help is just as heroic as giving it. There are treatments and therapies and counsellors that you could benefit from—but no one finds answers if they're too afraid to ask the questions. Don't let your pride tell you otherwise. — Chris Colfer, A Tale of Witchcraft.
Let me be the first to say that I've also been that toxic person. Calling myself out on my own toxicity is what aids me in spotting it in others. Healing my toxicity is what helped me understand myself. Now, I invite and embrace peace & good vibes only. — Sanjo Jendayi
When people hurt you over and over, think of them like sandpaper. They may scratch and hurt you a bit but in the end. You end up polished, and they end up useless. — Citrus Carts
Darling listen – there is a season for everything on earth.
But if you emit positive vibes, frown less, smile more & do what you can, you will have higher chances & unseasonable opportunities of attracting & manifesting all that you desire in life.
I wish & pray that you begin to see yourself no longer worried, bothered, hurt, or exhausted & become stronger, happy, successful, fulfilled & motivated with each passing day.
I've missed more than 9,000 shots in my career. I've lost almost 300 games. Twenty-six times I've been trusted to take the game-winning shot and missed. I've failed over and over and over again in my life. And that is why I succeed. — Michael Jordan
The secret of health for both mind and body is not to mourn for the past, not to worry about the future, or not to anticipate troubles, but to live in the present moment wisely and earnestly. — Buddha
Life is pretty simple: You do some stuff. Most fails. Some works. You do more of what works. If it works big, others quickly copy it. Then you do something else. The trick is doing something else. — Leonardo da Vinci
If you have built castles in the air, your work need not be lost; that is where they should be. Now put foundations under them. — Henry David Thoreau
Don't ever wrestle with a pig. You'll both get dirty, but the pig will enjoy it. — Cale Yarborough
Big shots are only little shots who keep shooting. — Christopher Morley
When life puts you into challenging situations, do not say, why me? Instead, you should say, try me?
If you want to be happy, be happy on purpose. When you wake up in the morning, you can't just wait and see what kind of day you'll have. You have to decide what kind of day you'll have. Higher thoughts. Higher energies. Best experiences.
When you are joyful, when you say yes to life and have fun and project positivity all around you, you become a sun in the center of every constellation, and people want to be near you. — Shannon L. Alder
Shoot for the moon. Even if you miss, you'll land among the stars. — Norman Vincent Peale
Never let your sense of morals prevent you from doing what is right. — Isaac Asimov
People often say that motivation doesn't last. Well, neither does bathing; that's why we recommend it daily. — Zig Ziglar
I  am an optimist. It does not seem too much use being anything else. — Winston Churchill
Cultivate an optimistic mind, use your imagination, always consider alternatives, and dare to believe that you can make possible what others think is impossible. — Rodolfo Costa
Once you replace negative thoughts with positive ones, you'll start having positive results.
Funny Positive Vibes Quotes
Humor is one of the best ways to make a person feel better, so why not start with that?
If at first, you don't succeed, then skydiving definitely isn't for you. — Steven Wright
When life shuts a door, open it again. It's a door. That's how they work.
The elevator to success is out of order. You'll have to use the stairs… one step at a time. — Joe Girard
Positive thought for the day: When you feel no one cares or loves you, everyone ignoring you, and people are jealous of you, ask yourself. Am I too sexy?
Age is of no importance unless you're a cheese. — Billie Burke
All you need in this life is ignorance and confidence, and then success is sure. — Mark Twain
Bad decisions make good stories. — Ellis Vidler
The possible is just the impossible that we've come to accept. — Stewart Stafford
The difference between genius and stupidity is; genius has its limits. — Albert Einstein
If you think you are too small to be effective, you have never been in the dark with a mosquito. — Dalai Lama

This is it for today's dose of your positive vibes quotes. I hope they motivate you to do better in your life.
Always remember to believe in yourself and your ability to pull off the impossible. Nothing is holding you down; the sky is the limit, and don't be afraid of shooting for it. Even if you miss, you'll not regret sitting idle and not even trying.