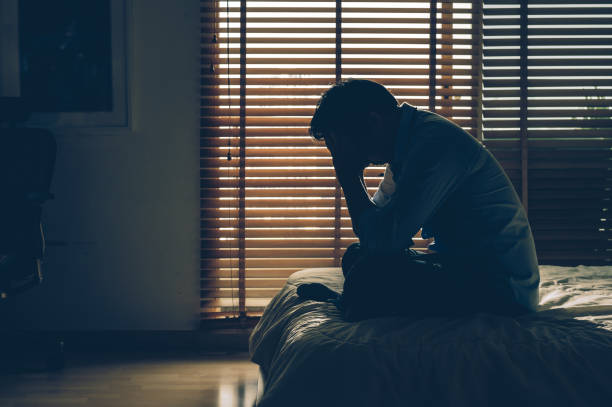 Let's face it, and life isn't always full of the joys of spring. There are ups and downs in life, and our task is to make the best of it. Enjoy the happy times and work through the tough ones; that's how you learn to live and survive.
Some say eternal happiness is a myth, and what we experience when we are feeling like a happy camper are feelings of joy. If those people are correct, we shouldn't take our strengths and spirits for granted. When life puts you down, learn to kick back and make the most of it.
If you are facing some tough times and feel like nothing is going right, read some of these motivational quotes to bring your spirits back to life.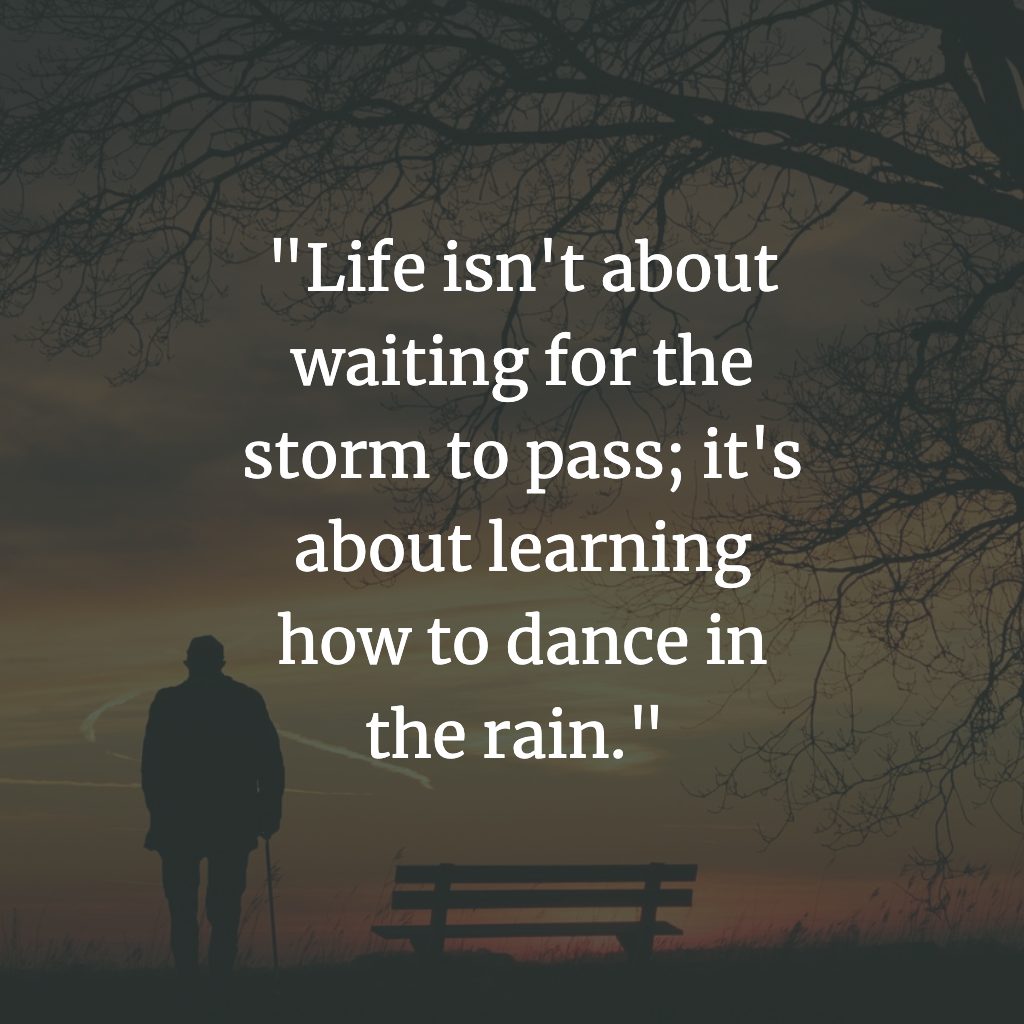 Sad Love Quotes to Boost Your Moods
These quotes will help you boost your mood and not let the sadness take over you.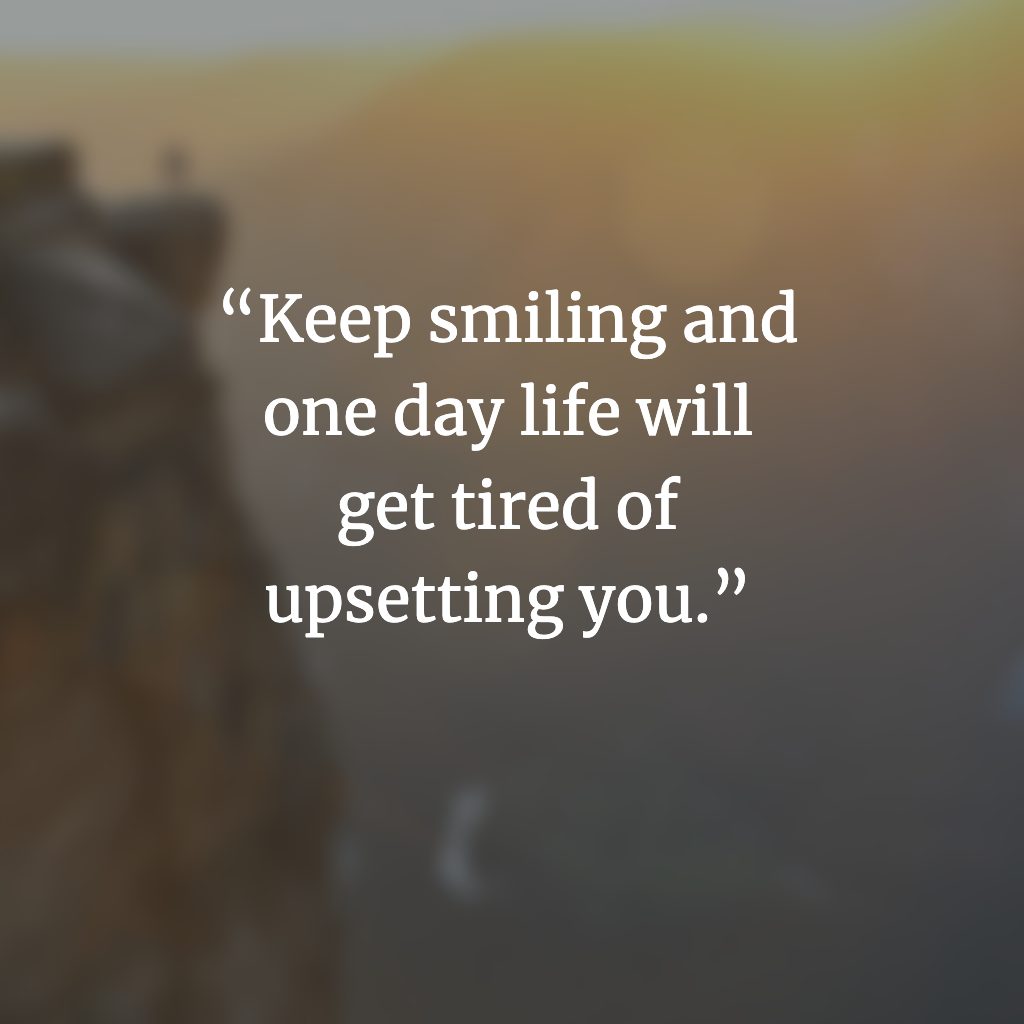 "Although the world is full of suffering, it is also full of the overcoming of it."

— Helen Keller
"Turn your wounds into wisdom."

— Oprah Winfrey
"It's your reaction to adversity, not adversity itself that determines how your life's story will develop."

— Dieter F. Uchtdorf
"All we have to decide is what to do with the time that is given us."

– J.R.R. Tolkien, 'The Fellowship of the Ring'
"You need to be buried deep in the dirt before you can find your bloom."

– Roz Inga
"You cannot expect victory and plan for defeat."

– Joel Osteen
"I think that little by little I'll be able to solve my problems and survive."

– Frida Kahlo
"Encourage yourself, believe in yourself, and love yourself. Never doubt who you are."

– Stephanie Lahart, 'Overcoming Life's Obstacles: Enlighten-Encourage-Empower'
"A problem is a chance for you to do your best."

— Duke Ellington
"Hope is important because it can make the present moment less difficult to bear. If we believe that tomorrow will be better, we can bear a hardship today."

— Thich Nhat Hanh
"So he tasted the deep pain that is reserved only for the strong, just as he had tasted for a little while the deep happiness."

–F. Scott Fitzgerald
"Heavy hearts, like heavy clouds in the sky, are best relieved by the letting of a little water."

–Christopher Morley
"Your sadness is a gift. Don't reject it. Don't rush it. Live it fully and use it as fuel to change and grow."

–Maxime Lagace
"The good life is not one immune to sadness, but one in which sufferings contribute to our development."

–Alain De Botton
"Just because no one else can heal or do your inner work for you doesn't mean you can, should, or need to do it alone."

–Lisa Olivera
Sad Love Quotes to Ease Your Regrets
Sometimes you might look back on your actions and regret what you have done. These quotes are here to let you know that it wasn't your fault.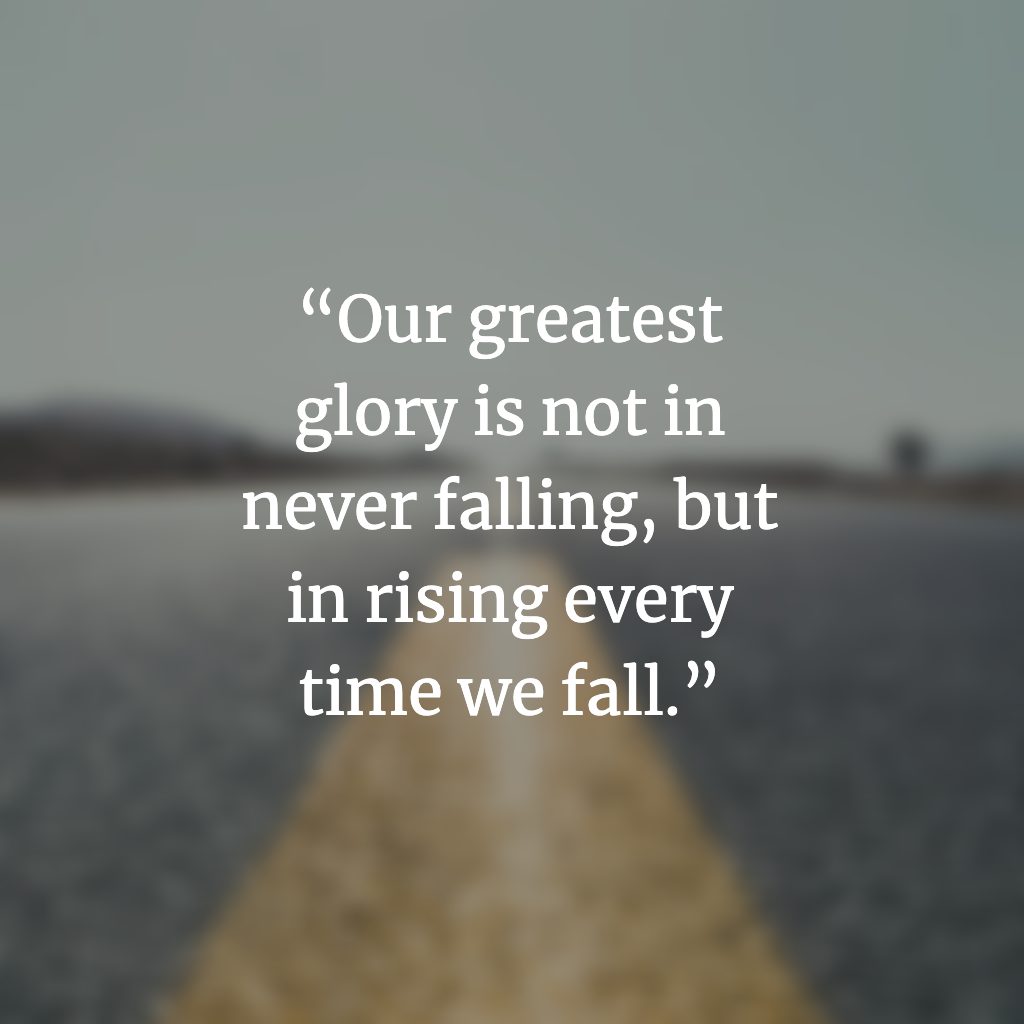 "I can be changed by what happens to me. But I refuse to be reduced by it."

— Maya Angelou
"Resilience is accepting your new reality, even if it's less good than the one you had before. You can fight it, you can do nothing but scream about what you've lost, or you can accept that and try to put together something that's good."

— Elizabeth Edwards
"It may sound strange, but many champions are made champions by setbacks."

— Bob Richards
"The difference between a strong man and a weak one is that the former does not give up after a defeat."

— Woodrow Wilson
"Life is very interesting. In the end, some of your greatest pains become your greatest strengths."

— Drew Barrymore
"Fall seven times, stand up eight."

— Japanese Proverb
"Who do you spend time with? Criticizers or encouragers? Surround yourself with those who believe in you. Your life is too important for anything less."

– Steve Goodier
"At the root of all misery is unfulfilled desire."

– Scott Hahn, 'Hope for Hard Times
"In life, we make the best decisions we can with the information we have on hand."

– Agnes Kamara-Umunna, 'And Still Peace Did Not Come: A Memoir of Reconciliation
"You've got to stay strong to be strong in tough times."

– Tilman J. Fertitta
Sad Quotes to Change Your Viewpoint on the Way to Love and Live
Life might seem like a blur during tough times, but these quotes will help you change your mind.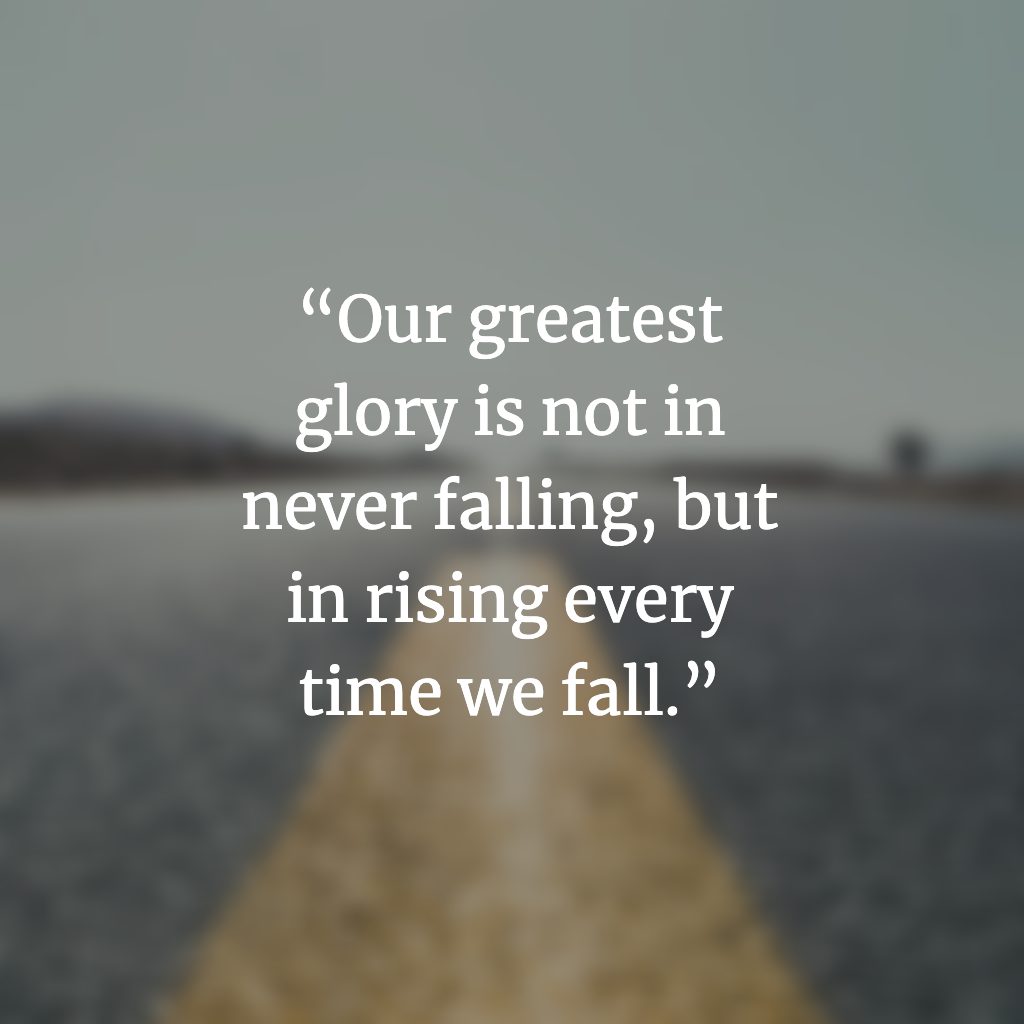 "Our greatest glory is not in never falling, but in rising every time we fall."

—Confucius
"Every adversity brings new experiences and new lessons."

― Lailah Gifty Akita
"All of life is a test and we all have our challenges to meet."

― Marjory Sheba
"We are all faced with a series of great opportunities brilliantly disguised as impossible situations."

— Chuck Swindoll
"Resilience is the ability to attack while running away."

— Wes Fessler
"You may have to fight a battle more than once to win it."

— Margaret Thatcher
"Don't get lost in your pain, know that one day your pain will become your cure."

–Rumi
"I learned how to be happy because I know what unhappiness is like."

–Lilly Singh
"Keep smiling and one day life will get tired of upsetting you."

–Nitya Parkash
"What brings us to tears will lead us to grace. Our pain is never wasted."

–Bob Goff
"Some people are going to leave, but that's not the end of your story. That's the end of their part in your story."

–Faraaz Kazi
"We can make ourselves miserable, or we can make ourselves strong. The amount of effort is the same."

–Pema Chodron
"You are not allowed to let the sadness ruin you."

– Karen Salmansohn
"Letting go of unhappy thoughts and memories is an act of self-care."

– Karen Salmansohn
"Become a happy memory collector. Live fully in the now, appreciating each moment. This is how you capture future memories."

– Karen Salmansohn
"All warriors of a free life share a hardcore mantel that brindles them through troubled times."

― Kilroy J. Oldster, 'Dead Toad Scrolls', 2015.
"I get it now; I didn't get it then. That life is about losing and about doing it as gracefully as possible… and enjoying everything in between."

– Mia Farrow
"If you are feeling low or trampled, unappreciated or forgotten, and you are reading this, realize it is an illusion. The hope is real, you are valued, and what lies ahead is brilliance."

-Tom Althouse.
"The greater the difficulty, the more glory in surmounting it. Skillful pilots gain their reputation from storms and tempests."

– Epictetus.
"Life isn't about waiting for the storm to pass; it's about learning how to dance in the rain."

– Vivian Greene.
"Our greatest joy and our greatest pain come in our relationships with others."

– Stephen R. Covey
"It is sad not to love, but it is much sadder not to be able to love."

– Miguel de Unamuno
"It's amazing how someone can break your heart and you can still love them with all the little pieces."

– Ella Harper
"Separation from those we love is never easy, but it must be faced with courage."

– Unknown
"When you think your first falling in love, just then you realize you're falling out of love."

– David Grayson
"You can close your eyes to things you don't want to see, but you can't close your heart to things you don't want to feel."

– Johnny Depp
"I wonder if I could take back every 'I love you' ever said to you, would I do it?"

― Faraaz Kazi
"It is better to have loved and lost than never to have loved at all."

― Samuel Butler
"The walls we build around us to keep sadness out also keeps out the joy."

– Jim Rohn
"Ever has it been that love knows not its own depth until the hour of separation."

– Khalil Gibran
"There is a time for departure, even when there's no certain place to go."

― Tennessee Williams
"You meet everyone twice in this life, when they come and when they go."

— C.C Aurel
"Sadness flies away on the wings of time."

– Jean de La Fontaine
"It's sad to know I'm done. But looking back, I've got a lot of great memories."

– Bonnie Blair
"Sad things happen. They do. But we don't need to live sad forever."

– Mattie Stepanek
"Rock bottom became the solid foundation in which I rebuilt my life."

— J.K. Rowling
"That which does not kill us makes us stronger."

— Friedrich Nietzsche
"One's dignity may be assaulted, vandalized and cruelly mocked, but it can never be taken away unless it is surrendered."

— Michael J. Fox
"Successful people demonstrate their resilience through their dedication to making progress every day, even if that progress is marginal."

— Jonathan Mills
"Courage doesn't always roar. Sometimes courage is the quiet voice at the end of the day saying 'I will try again tomorrow.'"

— Mary Anne Radmacher
"You have power over your mind – not outside events. Realize this, and you will find strength."

— Marcus Aurelius
"Hard times don't create heroes. It is during the hard times when the 'hero' within us is revealed."

– Bob Riley
"Inside of a ring or out, ain't nothing wrong with going down. It's staying down that's wrong."

– Muhammad Ali
"You were given this life because you were strong enough to live it."

– Unknown
"Never give up. Things may be hard, but if you quit trying they'll never get better. Stop worrying and start trusting God. It will be worth it."

― Germany Kent
"Be strong now because things will get better. It might be stormy now, but it can't rain forever."

- Anonymous
"Don't tell me I've changed, when in reality, I just stopped dealing with you."

- Carson Kolhoff
"Stop trying to change someone who doesn't want to change. Stop giving chances to someone who abuses your forgiveness. Stop walking back to the place where your heart ran from. Stop trusting their words and ignoring their actions. Stop breaking your own heart."

-Trent Shelton
"You can't go back and change the beginning but you can start where you are and change the ending."

- C.S. Lewis
"Memories have to be our most painful blessing."

- Kanye West
"You'll never know how strong you are, until being strong is the only choice you have."

- Bob Marley
"Sorrows cannot all be explained away in a life truly lived, grief and loss accumulate like possessions."

- Stefan Kanfer
"Sweet is the memory of distant friends! Like the mellow rays of the departing sun, it falls tenderly, yet sadly, on the heart."

- Washington Irving
"There is no worse sorrow than remembering happiness in the day of sorrow."

- Alfred De Musset
Sad love quotes to make you happy
Losing a loved one is not the end of your life. These quotes will remind you of what you achieved when you lost in love.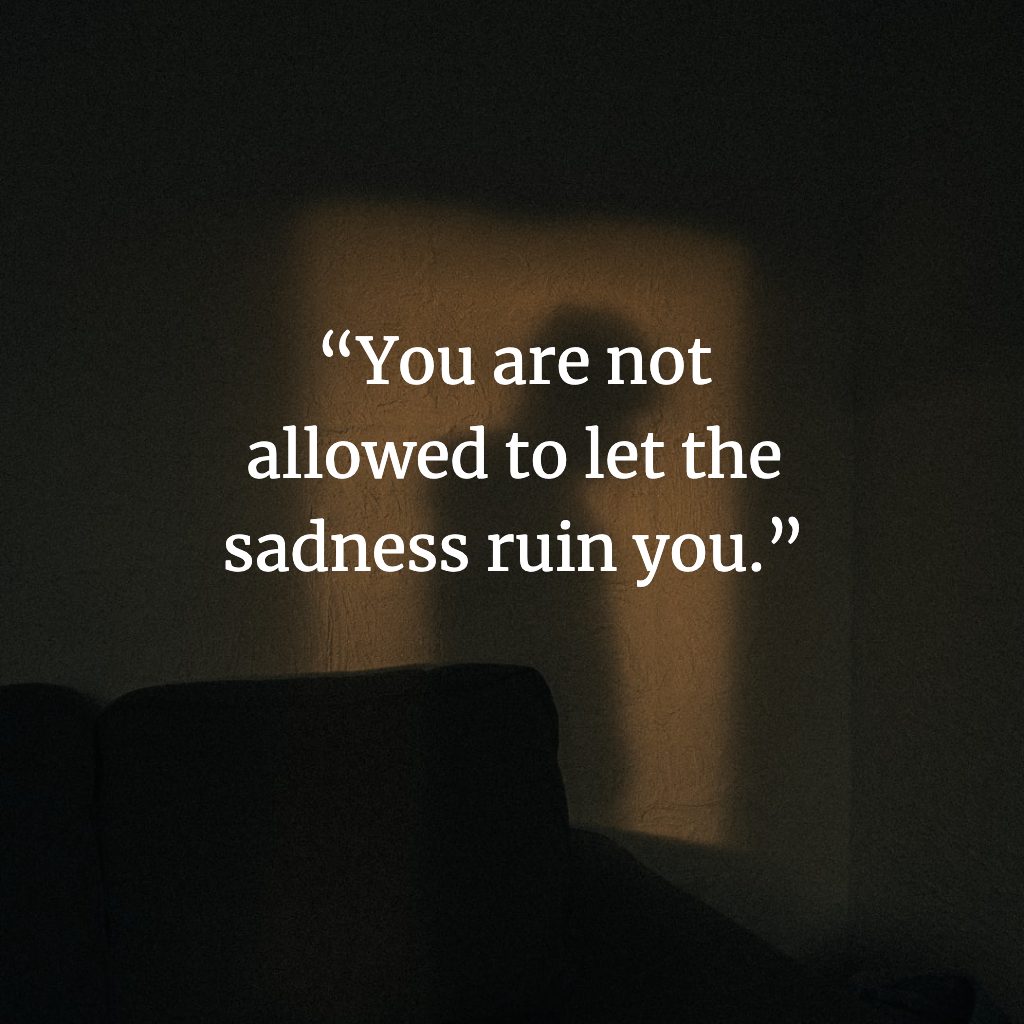 "Though lovers be lost, love shall not; And death shall have no dominion."

― Dylan Thomas
"Love Jo all your days, if you choose, but don't let it spoil you, for it's wicked to throw away so many good gifts because you can't have the one you want."

― Louisa May Alcott, Little Women
"Don't cry because it's over. Smile because it happened."

– Dr. Seuss
"People should not judge failed love affairs as failed experiences, but as part of the growth process. Something does not have to end well for it to have been one of the most valuable experiences of a lifetime."

– Ethel Person
"This is not a goodbye, my darling, this is a thank you. Thank you for coming into my life and giving me joy, thank you for loving me and receiving my love in return. Thank you for the memories I will cherish forever. But most of all, thank you for showing me that there will come a time when I can eventually let you go."

– Nicholas Sparks, Message in a Bottle
"When love is lost, do not bow your head in sadness; instead keep your head up high and gaze into heaven for that is where your broken heart has been sent to heal"

– Unknown
"To love and win is the best thing; to love and lose, the next best."

– William Thackeray
"Holding on is believing that there's only a past; letting go is knowing that there's a future."

– Daphne Rose Kingma
"You never lose by loving. You always lose by holding back."

– Barbara De Angelis
"You can love someone so much…But you can never love people as much as you can miss them."

― John Green
Sad Love Quotes About Grief
Love can give you grief, even when it's one of the most beautiful things you will ever experience.
"Love does nothing but makes you weak! It turns you into an object of pity and derision, a mewling pathetic creature no more fit to live than a worm squirming on the pavement after a hard summer rain."

― Teresa Medeiros
"A broken heart is just the growing pains necessary so that you can love more completely when the real thing comes along."

– J.S.B. Morse
"Some of us think holding on makes us strong, but sometimes it is letting go."

– Hermann Hesse
"Some things are just never meant to be, no matter how much we wish they were."

– Unknown
"I don't know that love changes. People change. Circumstances change."

– Nicholas Sparks
"When you have your heartbroken for the first time, you gain depth."

– Sienna Miller
"Because you can never go from going out to being friends, just like that. It's a lie."

– Sarah Dessen
"I felt her absence. it was like waking up one day with no teeth in your mouth."

– James Dashner
"Like some wines, our love could neither mature nor travel."

– Graham Greene
"He needs "space" and "time," as if this were physics and not a human relationship."

– Kathryn Stockett
Sad Love Quotes for the Ruined Hearts
Sometimes the heart feels like it has been ruined beyond repair, but it cannot be further away from the truth.
"It took a while for her to figure out she could run but when she did she was long gone, Long gone."

– Keith Urban
"Your presence alone is enough to say look at who I am without you."

– Nina LaCour
"But he doesn't love me anymore, and it's not the end of the world."

– Jennifer Weiner
"Sigh no more, ladies, sigh no more, Men were deceivers ever, One foot in sea and one onshore, To one thing constant never."

― William Shakespeare
"In the middle of the journey of our life, I came to myself within a dark wood where the straightway was lost."

― Dante Alighieri
"I can write the saddest poem of all tonight. To think I don't have her. To feel that I've lost her. To hear the immense night, more immense without her. And the poem falls to the soul as dew to grass."

― Pablo Neruda
"A dream you once were, a dream of all my realities, a dream I can no longer strive for, in the wake of many betrayals."

― C. Elizabeth
"Better never to have met you in my dream than to wake and reach for hands that are not there."

― Otomo No Yakamochi
"I think anyone who opened their heart enough to love without restraint and subsequently were devastated by loss knows that in that moment you are forever changed; a part of you is no longer whole. Some will never again love with that level of abandon where life is perceived as innocent and the threat of loss seems implausible. Love and loss, therefore, are linked."

― Donna Lynn Hope
"He was both everything I could ever want… And nothing I could ever have…"

― Ranata Suzuki
Sad Love Quotes to Define Your Sad Moods
Let these quotes relate to you and your love life.
"I think it is lost.....but nothing is ever lost nor can be lost . The body sluggish, aged, cold, the ember left from earlier fires shall duly flame again."

― Walt Whitman
"The pain started years ago, but I'd lived with it for so long at that point that I'd accepted it as an inevitable part of me."

― Ashley D. Wallis, Leaping
"I knew I would hate my best memory because it would prove that people could fake love or that love could end or worst of all, love was not powerful enough to change a life."

― Mona Simpson
"I would have followed you to hell and back... if only you'd lead me back."

― Ranata Suzuki
"Everyone's allowed to be in love with the wrong person at some point."

– Harriet Evans
"Those who do not know how to weep with their whole heart do not know how to laugh either."

– Golda Meir
"Hearts live by being wounded."

– Oscar Wilde
"One makes mistakes; that is life. But it is never a mistake to have loved."

– Romain Rolland
"Don't allow someone not worth it to have the power to occupy your thoughts."

– Donna Lynn Hope
"The heart was made to be broken."

– Oscar Wilde
"Never allow someone to be your priority while allowing yourself to be their option."

– Mark Twain
"The emotion that can break your heart is sometimes the very one that heals it."

– Nicholas Sparks
"I've lost love. I've tried to reclaim a lost love and didn't know how to do it."

― Sam Worthington
"When the sun has set, no candle can replace it."

― George R.R. Martin
"The way to love anything is to realize that it may be lost."

― Gilbert Keith Chesterton
In the roughest of times, chin up and make yourself believe that it is just temporary and it shall pass. Never let adversities bring you down.
Hope these quotes helped you to get into a better mood. Also, you can do these things alone at home and you will feel much better.
And feel free to share your life story with me in the comments. A lot of times, just pouring out your heart can give you peace and lift up your mood.