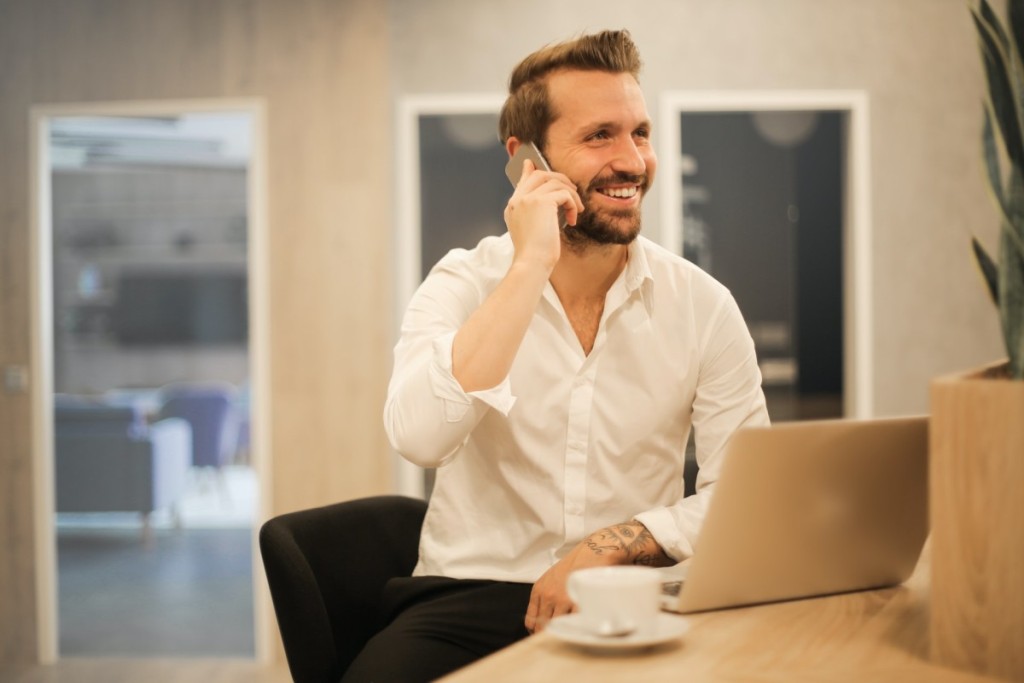 Men face a lot of challenges daily. They are told not to show emotions or be deemed feminine, but they need breaks and encouragement just like any other human being on the planet—men like it when they have someone to believe in them, which makes their struggles easier.
Your man needs you in his bad times just like you need him in your bad times. Sometimes even words are enough to uplift a man's spirit to motivate him to work harder through life and achieve the intended goals.
Here are some encouraging words that will boost your man's morale and make him trust you more than ever.
Encouraging Words for Men
I am so proud of your existence.
You have no idea how much I missed you today!
You can tell me how I can make you feel loved.
I feel so safe and protected with you.
You are always worthy of my honor and respect.
This is not who you are, and these are just your circumstances.
Good luck today! You will do great as always.
I am proud of who you are becoming!
I know you are going through a rough patch, but this too shall pass.
If you ever need to vent or need a shoulder, you know I am always here!
I can't thank my lucky stars enough for letting me find you.
My greatest blessing in life is coming back home to you.
Tough times are temporary; you will overcome this and anything else that comes your way.
Your inner strength is more than you can ever imagine. It is the most unshakable thing ever.
You are important and worthy; never forget that.
Your potential has no limits.
I admire you more than anything in the universe.
Courage radiates from you.
You are majestic and beautiful.
Your nature imitates divinity.
Your actions are an inspiration for everyone.
You are a marvel to know.
I rely on your strength and your faith in me.
The best part of every day is seeing you around when I return home.
Your hugs are enough to make my day better.
Whatever it is, I have no doubt you'll get through it.
Your hug is the only medicine I'll ever need.
I blindly trust you.
My faith in your abilities is unshakable.
Make the best of this life; it is the only one you'll get.
I love the fact that you love and want me.
You prioritize making the right choices every time.
Encouraging Words for A Boyfriend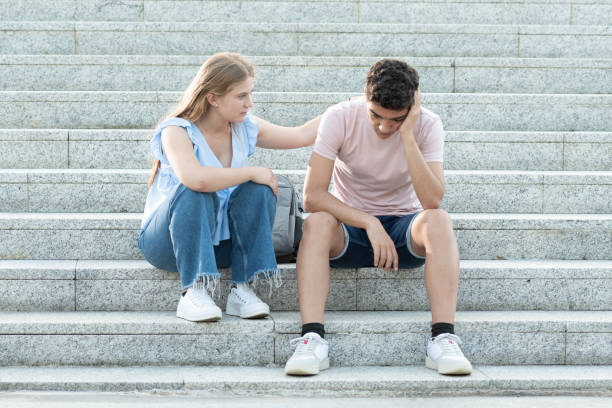 These words will light up your boyfriend's day no matter what he is going through.
I love you more today than yesterday and will love you more tomorrow.
I can't wait to tell my friends about your awesomeness!
I cherish your ethics and morals, and I know others do too.
You make my laughter louder and my hard work better!
You are the only one I want and will ever want.
I will follow your direction no matter where it is.
I can't wait to catch up with your life.
I hope you are surrounded by people who make you a better version of yourself.
You're always on my mind and in my prayers.
Take everything one day at a time; rushing is not the way to go.
Love yourself and let others do the same to you.
Be kind to yourself.
I love you unconditionally and without limits.. You are the best.
I love you.
There is nothing that should come between you and your goal. The sky is the limit.
I know you will be successful one day; I see and admire your hard work every day.
You are a lovely boyfriend.
I am so proud to be your girlfriend.
You are my perfection.
You were with me when I was at my lowest; let me do the same for you.
You are a handsome man.
You will make it; do not give up.
Your strength is amazing.
You complete me.
You are the man I have always desired, even before I met you.
You stand tall and magnificent.
You make decisions with confidence.
Your heart is radiant.
Your beautiful soul manifests love.
I love how grounded and strong you are.
You are profoundly loved.
Your aura is powerful yet calming.
You are adored.
You matter, and you are important.
You are valuable.
You are capable of anything.
Your true self is what needs to come out.
You are loved beyond your wildest imaginations.
Right now, I just want to listen to you talk.
I'll sacrifice the world to make your day even a bit better. All you need to do is ask.
You have taught me to be strong in the toughest of times.
I see how lucky I am to be with you when you hold on to me at my worst.
You will get better at making the best of the worst of times.
If I had to choose between living in hell with you or in heaven without you, I'll choose the former.
Tough people can get through anything. You're tougher than you know.
I am always here for you — just as you have always been there for me.
It's reassuring to know we are always on the same team even when we are not on good terms.
You provide so much for both of us.
You can always make me laugh!
You can trust me.
Thank you for loving me now and forever.
You're doing exactly what needs to be done. Never doubt yourself.
At a time like this, let me bring you a spoon and share a tub of ice cream together. I am sure it will melt our problems away.
You're so strong and patient. I'm in awe of that. Things are going to go your way if you don't give up now.
This sucks, but you don't, ever!
I don't have anything else to say other than sending this smile your way to make your day just a bit better.
Write your script. You are strong enough to do that
Remember, I'll always be here for you with a bottle of wine.
A journey starts with one step, and you are already halfway through yours.
Don't let anything make you forget that you deserve the best in the world.
May your sparkle never be dulled by bad times.
You are braver than anyone I've ever seen, stronger than anyone I can think of, and smarter than most people I know.
Encouraging Words for Husband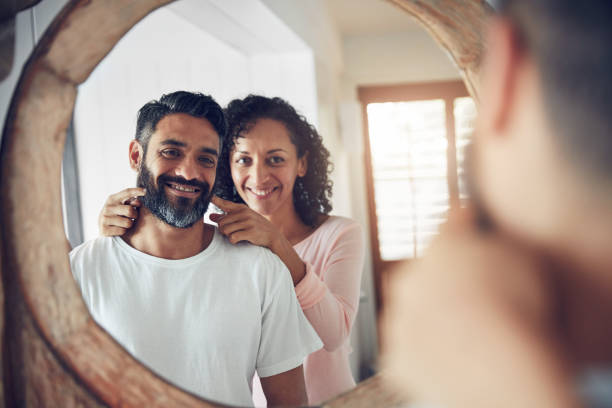 If your husband is facing adversity and going through tough times, I am sure you want to make him feel better. Here is what you can say to him.
I'll hold your umbrella when you are moving through the heaviest of storms.
There may never be a tomorrow, yet I always look forward to it when I am with you.
Create your own opportunities; I know you have the ability!
Storms don't last forever.
Today's a good day; let's make it great.
I have complete faith in you to wither this storm.
We will have a promising future together and a beautiful present.
We will overcome everything together, no matter what we face.
Everybody makes mistakes; you should not overthink them.
Life was dull before; it became beautiful when you came by my side.
Darling, you will make it. There is nothing that will come between you and your dreams.
Write your book with your own hands, don't let anyone else hold your pen.
Your good work has brought happiness to countless people, including me.
You made my life extraordinary. Even the best of times of my past seem ordinary now.
I always feel good when I am with you.
You are perfect and whole, exactly how you should be.
You radiate power yet a gentle aura.
You are captivating.
You are exactly who you are supposed to be.
You are a miracle who creates more miracles along his path.
You will always have my support in all your endeavors.
You light up my world every day.
You are humble and gracious.
You are intelligent and charming.
You have nothing to prove; you are absolutely perfect.
You are the embodiment of life and confidence.
You love the world and everything in it; you deserve all of that love to be returned to you.
You are wise beyond measure.
You are successful in more ways than you can count.
Your vulnerability has impressed me more than you know.
Encouraging Quotes for Him
If you feel your words are not enough, these quotes from famous people will get him going.
"Our greatest glory is not in never falling but in getting up every time we do."

— Confucius
"Even if I knew that tomorrow the world would go to pieces, I would still plant my apple tree."

— Martin Luther King, Jr.
"Act as if what you do makes a difference. It does."

— William James
"I really believe that everyone has a talent, ability, or skill that he can mine to support himself and to succeed in life."

— Dean Koontz
"Champions come and go, but to be legendary, you got to have heart, more heart than the next man, more than anyone in the world."

— Muhammad Ali
"To be disciplined or non-disciplined is a choice you make every minute in every hour of your life."

— Russell Gerald Johnston
"If there is anything that a man can do well, I say let him do it. Give him a chance."

— Abraham Lincoln
"All our dreams can come true if we have the courage to pursue them."

— Walt Disney
"Be not afraid of life. Believe that life is worth living, and your belief will help create the fact."

— William James
"The best way to gain self-confidence is to do what you are afraid to do."

— Swati Sharma
"True faith means holding nothing back. It means putting every hope in God's fidelity to His Promises."

— Francis Chan
"Let God's promises shine on your problems."

— Corrie ten Boom
"Continuous effort - not strength nor intelligence - is the key to unlocking our potential."

— Winston Churchill
"Fall seven times, stand up eight."

— Japanese Proverb
"Experience is not what happens to you; it is what you do with what happens to you."

— Aldous Huxley
"Follow your dream… If you stumble, don't stop and lose sight of your goal, press on to the top. For only on top can we see the whole view."

— Amanda Bradley
"No one can make you feel inferior without your permission."

— Eleanore Roosevelt
"Champions keep playing until they get it right."

— Billie Jean King
"Knowledge speaks, but wisdom listens."

— Jimi Hendrix
"Only I can change my life. No one can do it for me."

— Carol Burnett
"No matter what people tell you, words and ideas can change the world."

— Robin Williams
"No matter what you're going through, there's a light at the end of the tunnel."

— Demi Lovato
"Be the change that you wish to see in the world."

— Mahatma Gandhi
The wiser you get, the less you care to look like a fool.

— Maxime Lagacé
The greater the success, the more it was due to one thing: focus.

— Shane Parrish
Words wield great power, and words coming from loved ones can heal all wounds making all the struggles seem more manageable.
If the man you love is going through tough times, what you say will matter to him more than anything else in the world. I hope you enjoyed these quotes and sayings, and if you have more, let me know in the comments.