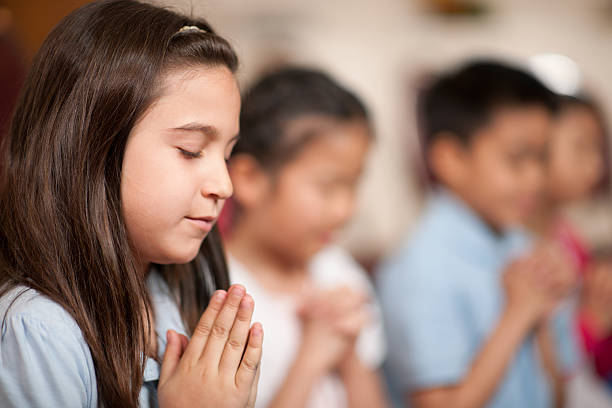 We live in a world where everything seems uncertain, and we are always worried about the ones we love.
We care more for our family than anyone else because even when the entire world is against us, family is the one thing we can count on to stand by us and protect us.
I am sure you want your family to be safe and sound, always. You might even be praying for them every time you get a chance. Although sometimes you might not even know the words you want to say to them, you hope they are doing fine.
If you are confused about what to ask from God for your family, here are some prayers you can make for them.
Prayers for Unity and Love for Each Other
Gracious God, make us love each other with utmost love.
Let our love grow at such multitudes that it gives us the ability to forgive and forget all of our misgivings.
Bless us with a spirit of goodwill and warmth in each of us and bring us prosperity that allows us to share our home with cheer.
Give us the ability to acknowledge all the spiritual gifts you have bestowed upon us.
Please help us to put forget our needs for a while and use the gifts that you have blessed us with to serve our loved ones.
Your strength and energy are what help us go through our tough times.
We pray that all we do for our family will make you happy and brings you glory, for we are all your humble servants and children.
Prayer for the Health of the Family
Dear God, we ask you to help and heal those people in our family that has fallen sick. We know that you are the great healer and our greatest Physician.
May You bring comfort to our family members who are physically not feeling well right now. Give them the touch of Your Healing Hands, our dear Lord.
Send forth your Word that allows them to heal all their diseases. Let us feel Your healing power flowing through every cell of our bodies.
Loving Father, we also ask you to take away the sickness of our family, which is not just physical but also emotional and mental.
Heal their hearts and heads, for they carry the weight of their obstacles in life. The burdens that carry in their mind are way heavier than the ones they carry on their bodies.
Lord! We also ask you to heal us from hate, bitterness, jealousy, and other things that darken our hearts and souls and show us the blessed way of the virtuous. (For Christianity Believers)
Blessings for the Family When Everyone is Together
Dear Jesus, While we are the weak ones, you have always been the strong one among all of us. Your life has been the perfect example for all of us to follow. As our family gathers together, bless us with your presence.
We thank you for keeping us together and giving us a bond stronger than anything else. Dear Lord!
Sometimes we may have difficulties in our relationship, so we pray to you to not break due to our misunderstandings, and never let hate take over our love for each other.
Apart from that, we ask you to bless us with gatherings like these, where we all come together and share our happiness and our pain with each other. (For Christianity Believers)
To Receive Blessing on a Vacation
Dear Lord, Please stay with us and instill your blessings upon us through this journey we make with our family. Help us get along and enjoy this joyous vacation as a family.
Dear Lord, make our journey fruitful and effortless. Keep us safe through the dangerous roads we may cross and save us from the people who don't mean us any good.
You are our lord and savior, and we give the reins of our life in your hand; we know you will take good care of us. Amen
When You Don't Know What to Pray For
Our family is in great trouble, and we look to you to give us the answers. We're not even sure what to ask for or how to pray. You are all-knowing and all-giving; we want you to do what's best for us.
Our knowledge is nothing compared to yours, and you know better than all of us about what we need during this time.
Dear Lord, we pray that you do not leave us astray in our time of need and bless our family with happiness and prosperity.
Lift these troublesome times off of our heads so we may find happiness in our lives once again.