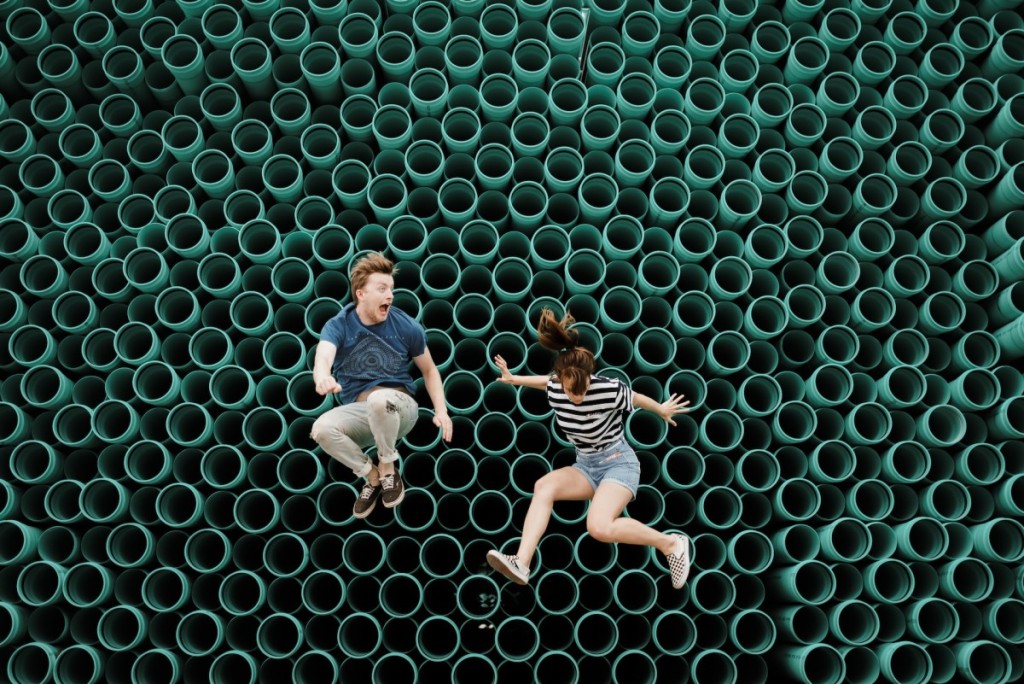 Humans have an uncountable number of ways to show their endearment toward their loved ones. Some of them are grand and some very common yet still sweet and cute.
Having pet names for each other is one of the most common, yet sweetest forms of love. We have them for our friends, siblings, lovers, and sometimes extended family. However, the most important and hardest one to choose is for a lover.
How Do You Choose a Pet Name?
There is a lot to take care of when choosing a nickname for your lover. The first and most important rule is never to use an ex's pet name. Choose something of importance to you and something you can pronounce easily. The purpose of a pet name is to be short and easy.
Moreover, you can also choose nicknames from other languages and cultures. Sometimes you don't have the right term of endearment in your language; however, in another language, it could describe your partner perfectly.
If you are having trouble choosing the perfect one, then I have some in store for you.
Very Commonly Used Pet Names
Here is a list of the most commonly used pet names for lovers.
Common Pet Names For a Boyfriend
Amoroso
Honeybun
Snuggle bear
Cuddle buddy
Pookie
Poopsie
Munchkin
Snugglepuss
Snugglebutt
Sugardaddy
Darling
Cutiepie
Honeybunch
Smoochie
Lovie
Cheesecake
Booboo
Sweetheart
Prince Charming
Big Boy
Common Pet Names For a Girlfriend
Lovebug
Honeybunny
Snugglepuff
Cutiepie
Sweetheart
Darling
Angelface
Precious
Cupcake
Snuggles
Cuddlebug
Sweetiepie
Kitten
Sugarplum
Sunshine
Lollipop
Munchkin
Smiley
Sugarbear
Honeybee
Common Pet Names For a Wife
Honey Bunny
Sweetheart Pie
Sugar Plum
Cutie Pie
Love Muffin
Snuggle Bug
Hot Mama
Sweet Pea
Darling
Darling heart
Jellybean
Princess
Lady Love
The Boss Lady
Sweet Treat
Sweet Cheeks
Loving Cupcake
Sugar Mama
Sweetheart Honey
Cupcake Queen
Common Pet Names For a Husband
Mr Big
The Old Man
The Love Bug
Honeybuns
Captain Cuddles
Sweet Cheeks
King of the Castle
Daddy-O
Hot Stuff
Snuggle Bunny
Man of Steel
Sugar Daddy
King of My Heart
My Love Muffin
Mr Wonderful
Romeo
The Big Guy
The Most Interesting Man in the World
The Snuggle King
Super Stud
More common Names & Their Context
Iron Man: For your strong and dependable husband or boyfriend.
Genie: For your man who makes all your wishes come true.
Goofball: For your little goofy lover.
Snuggle Bear: For a lover who is the perfect snuggling partner in bed,
Marshmallow: For your soft and mellow lover.
Sexy Angel: For your partner who is hot and divine.
Star Light: Someone who makes your life brighter just by existing
Popeye: For your man with a strong embrace.
Giggle: Can either be used for your partner with the cutest giggle, or someone who makes you giggle like a five-year-old.
Cosmo: A partner who feels not of this world.
Munchies: For a partner who looks so delicious that you just want to take a bite out of them.
Honey Muffin: For your soft and sweet lover.
Prince Charming: We've all seen Disney movies, so it is kind of self-explanatory.
Soul Mate: For couples whose souls have been entangled since the dawn of time.
Smart Muffin: For your intelligent bae.
Lucky Charm: For someone who changed your life for the better.
My Drug: Can be used for someone whose absence gives you withdrawal symptoms just like drugs.
Egghead: For your dumb but amazing partner.
Tarzan: Can be used for your tough and wild boyfriend.
Snuggems: Used in a nursery rhyme. No one knows what it means but it sounds super cute.
Pudding: Just like the dessert, for your soft and delicious lover.
Stinky: A term of endearment that can also be used to tease your partner.
PB to my J: Have you ever heard of a better food combo? The answer is definitely no.
Mama of Drama: For your dramatic wife or girlfriend whom you just can't live without.
Hot Lips: Well, it is obvious what we are referring to here.
Better Half: Someone that completes you.
Pet Names for Boyfriend or Husband
Here are some nicknames used for the men in your life.
Boss: For your man with a dominant aura
Cowboy: For your strong, yet a calm man.
Puppy: If you feel like your boyfriend or husband is the cutest man in the world. Bonus if he makes a puppy face to make you do things for him.
Beardy Captain: For your pirate-looking, bearded boyfriend or husband.
Big Daddy: For the handsome father of your child.
Heart Breaker: For your man who broke the hearts of women all around because he chose you instead of them.
Steamy McDreamy: A man who invades your dreams even when he's sleeping right beside you.
Smooshie: Someone you want to cuddle the hell out of.
Merlin: A man who makes you feel like he's born of magic.
Pooh: For your rugged, cute, and the most cuddlable bear.
Batman: For your man of mystery. Extra points if he was born very rich and inherited a billion-dollar company.
Stud Mutt: For your handsome and extremely loyal man.
Rockstar: Can be used either if your boyfriend or husband is a famous rockstar or maybe he's just enough to rock your world.
Big Guy: Generally used for 'God' but in this context, it can be used if he's built huge.
Monkey: For the man who makes you laugh and is also inspired by whatever you do.
Sir Farts A Lot: If he is handsome like Sir Lance A Lot described in the books, but also has the ability to stink up a whole room; this one is perfect for him.
Pet Names for Girlfriend or Wife
Here is a compilation of beautiful and sweet nicknames for your lady love.
Lois: Superman needed his Lois in every possible timeline of the DC Universe.
Catwoman: Your stealthy and hot woman in your life would love to be called by that name.
Mama Bear: For the most loving, affectionate, and protective mother of your children.
Doll Face: For a girl so perfect that she seems to have been custom-built for you.
Bubbles: It could be either referred to as Bubbles from PowerPuff Girls, or maybe just someone as fragile as a bubble.
Twinkle: For your woman whose eyes shine like the brightest star in the sky.
Dimples: If your girlfriend or wife has dimples, this is an obvious one.
Tigress: For that one ferocious and protective woman in your life.
Kissy Face: For someone who you can't ever stop kissing.
Sugar Mama: If you are a stay-at-home husband or boyfriend, this nickname perfectly describes her.
Mona Lisa: For the lady with the perfect smile.
Nutter Butter: When she brings the sweetness of candy into your life.
Hon': A shorter version of the word 'Honey'
Cutie Patootie: When she makes you feel things you can't describe because of her cuteness.
Princess Peach: For a woman, you have crossed worlds to be with.
Cherry Lips: For your girl with the most attractive lips.
Pet Names from Around the World
These are some of the nicknames that are used most commonly among lovers from different regions of this planet in different languages.
Babe - English origin, used very commonly to describe a very attractive woman.
Baby - A very cute gender-neutral term of endearment in English, commonly used between couples.
Obim - A gender-neutral term in Igbo that means 'My Heart'
Mon beau - 'My Handsome' in French. Suitable for men or non-binary lovers.
Ma fée - French phrase that means 'My Fairy'
Muthe - A Tamil word for 'Pearl'
Golu - Usually used for someone with cute, round facial features. Originated in South Asia
Humsafar - Hindi/Urdu word for someone you have decided to take the journey of life with.
Kambi na - Used by husbands in Nigeria, it is a Hause term meaning 'My Crown'
L'amour de ma vie - 'Love of My Life' in French.
Sweetheart - It is quite a soft and mellow English nickname for the beloved.
Mi Vida - Spanish for "My Life" - For someone without whom, you can't live.
Ta wa - Hause term used by Nigerian couples to show that they belong to each other. It means 'Mine'
Mi Rey - 'My King' in Spanish. For someone who feels like royalty and treats you like one.
Heera - Means 'Diamond' in Hindi. Used for someone very precious to you.
Lover - Simple and straightforward way to tell your partner what they are to you.
Honey - Just like the condiment, used to describe a sweet person.
Cuddle Bug - Bugs are gross, right? Imagine how precious they would be if you think they'd still be cuddlable if they were a bug.
Ma chérie - French for 'My Darling"
Chaton - Means 'Kitten' in French.
Darling - Old school, yet still relevant.
Gorgeous - The name is an adjective itself, no need to explain this one.
Cutiepie - A combination of cute and the sweetness of a pie.
Sunshine - We all know the value of the morning sunshine after a gloomy day.
Jaan - A beautiful Urdu/Hindi word meaning 'Life'
El Amado - Spanish for 'Loved One'
Caramelo - Used for a guy who feels like sweet caramel
Jaan - e - Jahan- A beautiful phrase meaning 'Life of the Universe
Sweet Face - More suitable for little kids, but doesn't matter as long as your partner gives out a similar aura.
Usom - Means 'My Sweetheart' in the Igbo language. Mostly used by husbands for their wives.
Sugar - Well, nothing to be said here. We all know what it means.
Angel - For your partner who feels like someone sent for you from heaven above.
Cariña - Means 'Dear', it is usually used for a girl, for a guy, it would be 'Cariño"
Mi Media Naranja - Means 'My Half Orange' in Spanish. Usually used when you refer to yourself as the other half of the orange.
Sunbeam - For your ray of light when you have been traveling through a dark tunnel.
Moonbeam - Someone who has a calming aura, just like the beam of a full moon on a starry night.
Ewa - Means 'Beautiful' in Yoruba.
Bunny - For your partner who is as cute as a little bunny.
Dreamboat - Mostly used for a very attractive man
Mi Alma - Spanish for 'My Soul'. For someone who has reached inside of you like your soul.
Mi Amor - Spanish word, translated to ' My Love'.
Dil Ruba - Commonly used phrase in Afghan and Pakistani songs and poetry which means, 'Beloved'
Kanne - A Tamil term of endearment which means 'My Eye'
Mithu - Means 'A Sweet Person'. Also used as a nickname for a parrot.
Mehbooba - An Urdu word derived from the Arab language meaning 'Beloved'
Mi Corazon - Commonly used Spanish term of endearment that means 'My Heart'
Mi Reina - It means 'My Queen' in Spanish. For the girl who deserves to be treated like one.
Mrembo wangu - Swahili term for "My Beautiful One."
Ife mi - From the Yoruba language of Nigeria. It is a gender-neutral nickname that means My Love.'
Raani - A perfect nickname for girlfriend or wife. It means 'Queen' in Hindi.
Azúcar - Means 'Sugar' in Spanish.
Muñeca - It is used to describe a pretty woman in Spanish.
Mon amour - It means 'My Love' in French.
Janaan - A Pashto term that means 'My Heart and Soul.'Patakha - Means 'Firework' in Hindi. Used for a very hot woman in Hindi/ Urdu.
This is a small compilation of the best, cutest, sweetest and funniest nicknames for the love of your life. There are tons more, and sometimes you can even make up yours with different words just to give it a more personal touch. This list will help you with terms of endearment for your lover in multiple languages.
If you are looking for a name for your baby, then here are some perfect names for your baby girl and boy.
Moreover, if you have any more suggestions that I missed, you can drop them in the comments.