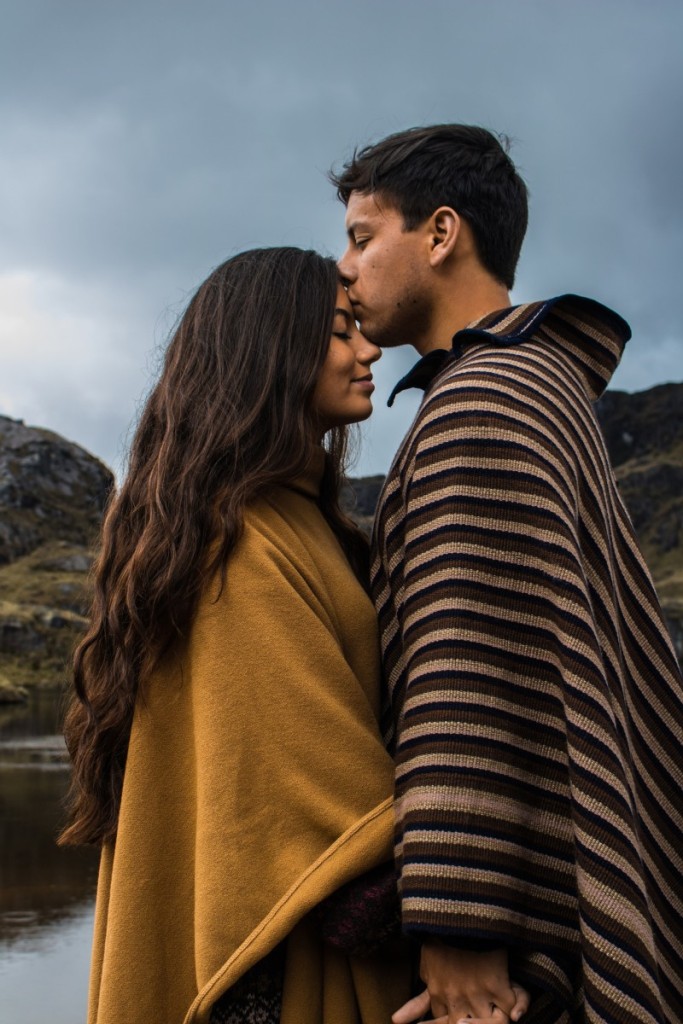 Finding love is hard, but what's harder is keeping it.
Men usually stop making efforts when they finally find a woman they can love and get loved back in return. This is a dangerous thing; if you take your loved ones for granted, it could lead to their resentment, and in turn, you can lose them forever.
Sending cheesy and cute texts is all good. However, sometimes it requires much more effort than a small text to show your lady love what she means to you.
You have to write a deep and passionate letter to show her how important she is to you and how much you love her.
In another case, if you have lost the woman you love, that is when you have to make the most effort.
Grand gestures might work in that case, but nothing beats the power of strong words to melt the heart of the woman of your dreams.
In case you need help expressing your feelings to your wife or girlfriend or maybe even your ex, I'm here to help you choose the right words.
Tips on Writing a Perfect Love Paragraph
When writing a love paragraph, you have to take care of these few things:
Make sure your heart feels what you are writing, or else it will not come out as powerful as you mean it to be.
Take extra care of your boundaries. Every human has boundaries, even the person who loves you the most. Make sure you respect them.
Keep it as honest as you can. Women love an honest man.
Instead of just putting words in your letter, make sure to put your feelings, your heart, and your soul.
Telling your girl the moment you fell in love with her will remind her of the reasons she is with you. May give her flashbacks of all the good moments in her life with you.
Apologize for the behavior she dislikes and promise never to repeat it. It is very important to hold on to your promise once you've made it.
Add her importance in your life to your letter.
Tell her how much you love her and how much she means to you.
Do not forget to write 'I Love You' at the end. These three letters might seem redundant but they hold a lot of power.
Love Paragraphs for Her to Cherish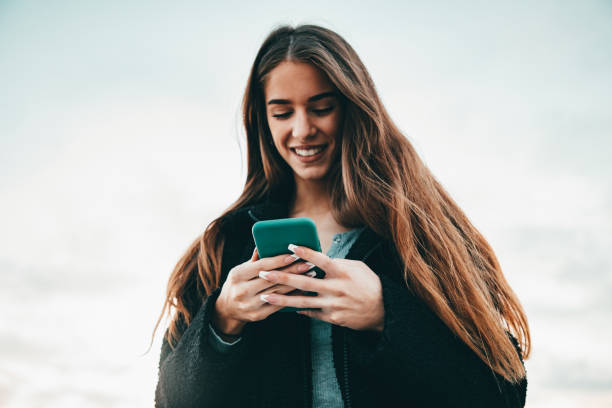 These paragraphs will make her fall in love with you every time she reads them.
I just want to tell you how much I love you. I mean, I tell that to you each and every day, but I feel like I have never completely spoken what's inside my heart. When I see you, my heart bursts in my chest like fireworks. Don't worry, and it's an amazing feeling. Every time you walk by me, I tell myself how lucky I am to have found you. Even after so much time of us being together, this feeling never changes. It still feels like the first day I met you. The only difference is that I don't love you as much as on the first day, but instead, I love you even more. It grows every day for you. You are my eternal happiness. I want to write more because I have so many other feelings, but I think I will show them to you through my actions and not words.
I was always a cynic when it came to love. I never believed it was a true feeling. For me, I always thought everything has a reason, and love is no different. For me, it was a chemical reaction like eating large amounts of chocolate, just like everyone said. However, now I don't believe those people. I believe love is magic, something that came from another realm and showered upon our universe. You are the one who changed my mind. I love you so much.
I feel like love is underrated. When people have it, they take it for granted. I wish that never happens to me because I have found you, and it will be the biggest mistake of my life to have lost you. I will be nothing without you.
You make the hardest of my days into soft goose-feather pillows. Your existence makes every bad thing bearable. I tried to imagine a life without you once, but it was impossible for me to continue that thought. It hurt so much in my imagination that I couldn't possibly conceive the reality of it. Please don't ever leave me, and I love you more than I love anything else in the world.
I'd like to ask God what I did to deserve you. I was never a good enough person to have someone like you in my life. But sometimes I think you came into my life to make me a good person. Good enough to deserve an angel like you.
Do you ever get tired of running through my head all day? I worry about you a lot because you are the one and only for me. You changed my life since the time you walked into it. I love it when we talk on the phone and cherish every moment I spend with you. I love you so much!
Do you even remember the people we used to be before we met? I don't, and to be honest, I don't even want to. My life right here right now is just perfect, and I wouldn't give it up for anything in the world. I believe I am living in paradise with you, and I will not let the sun of our love ever set. You have my word on it.
I just want to let you know that if we are ever apart, I'll cross the thickest jungles and fight the most ferocious wolves just to be with you again. If we were in a world created by Disney and you were trapped in a tower, I would fight the dragon with my bare hand till I set you free. I fell in love with you even before I ever got to know your name. Your body feels so perfect in my hands that I do not doubt that it was made just for me. I fell in love with you without reason or condition, and I always will, now and forever. I will never stop loving you. Come rain or shine, and you will always be my beauty divine.
Romantic Paragraphs to Re-Kindle with a Lost Love
If you had a stroke of bad luck and lost the woman you love, these are some paragraphs you can use to try to win her back. Winning is not guaranteed here, but if you don't try, you might regret it forever.
I just woke up missing you. This was also what was happening to me before I went to sleep last night. I just can't seem to have any peace without you. You have run through my head each and every day since the day I lost you. Without you, my heart seems like an empty vessel with no other purpose than keeping me barely alive. I don't just want survival: I want to live. You are the only one who made my life worth living. Can we just try again, please?
It is unbearable to live without you. Not being able to listen to your voice again, not being able to see you walk past me and smile, is torture for me. I never thought this day would come that I'd lose you. I know I made some mistakes, and they might be too much for you, but for the sake of old times, can we have a new beginning? I promise to love you and cherish you more than I did before. I've learned from my mistakes, and I promise I don't plan on repeating them ever again.
The three years we spent together flew by like we were on a rocket ship built by Elon Musk. It has just been a few weeks since we broke up, but it feels like an eternity. Each passing second feels like a thousand years of hell. I just don't understand how it all came to this. Do you ever wonder what we could have been if all this had not happened? Do you still want to give it a try?
Since the day I lost you, I have been waiting to get out of my head. I just don't know how to do that. I only know one way to get out of my head, and it's to fall into your arms.
I have nothing in my life except for a broken heart since you left me. I tried to carry all the pieces with me, but I couldn't do it without your help. They just keep falling out of my arms. I wish I could make my way out of my thoughts someday. But it seems like it might take a hundred or a thousand years. I don't want to wait that long. I just want you back where we were both supposed to be, in each other's arms, being each other's perfect silence.
Good Morning Paragraphs for Her
Send her some long good morning paragraphs so she could have a smile on her face all day long. If she smiles because of you early in the morning, trust me, she won't be able to get you out of your head.
There was once a time I wasn't familiar with happiness. I thought I was, but I didn't know the true meaning of it until I met you. Before you, I believed that everything would stay this way and that this mediocre life was the best one I'll get. However, I didn't realize it was a mediocre life till I met you. You make my heart grow like an ember. Now when I even hear your name, my heart feels like the growing flowers of spring. I love you so much, my love. Have a Good Morning.
I've had so many failings in love that I never thought I'll give it another try. You make me feel different. You make me want to give up my all for you. I don't care If I lose this time because each moment passed with you gives me an eternity of happiness. Good Morning, Sweetheart.
You found me when my heart was shattered into pieces. You made every effort to keep me close and save my broken heart and body. You have loved me as no one has ever loved me before, and I want you to remember that now and forever. It doesn't matter where I fall from because I know you will be there to catch me. I can always depend on you to get me back on my feet. I am on top of my world, and all the credit goes to you. Good Morning, my precious.
Where have you been all my life before we met? I wish I had met you sooner. I am not complaining, and I am just saying that you showed me such incredible things that the time without you feels lost. You are my magic, and you are my madness. I know what we have is going to be forever, and you are going to receive my good morning texts all your life. Brace yourself, my love.
Your existence is just perfect. It keeps playing in my head like a melody in my head that I don't want to get out of. I never imagined that you'd even give me chance to be your friend, let alone a lover. You are someone who deserves to be on the poster for the most beautiful woman in the world, and I mean it with all my heart. I hope this brings a smile to your face when you read it. Good Morning, beautiful.
These long and thoughtful paragraphs are a sure way to tell her how much she means to you. Doesn't matter if you are together or away from each other; these words will make her feel your presence. I am sure there is a lot of material in it that you can feel too, but you never had the words to express them.
I hope you enjoy my compilation and if you have more suggestions, drop them down in the comments.