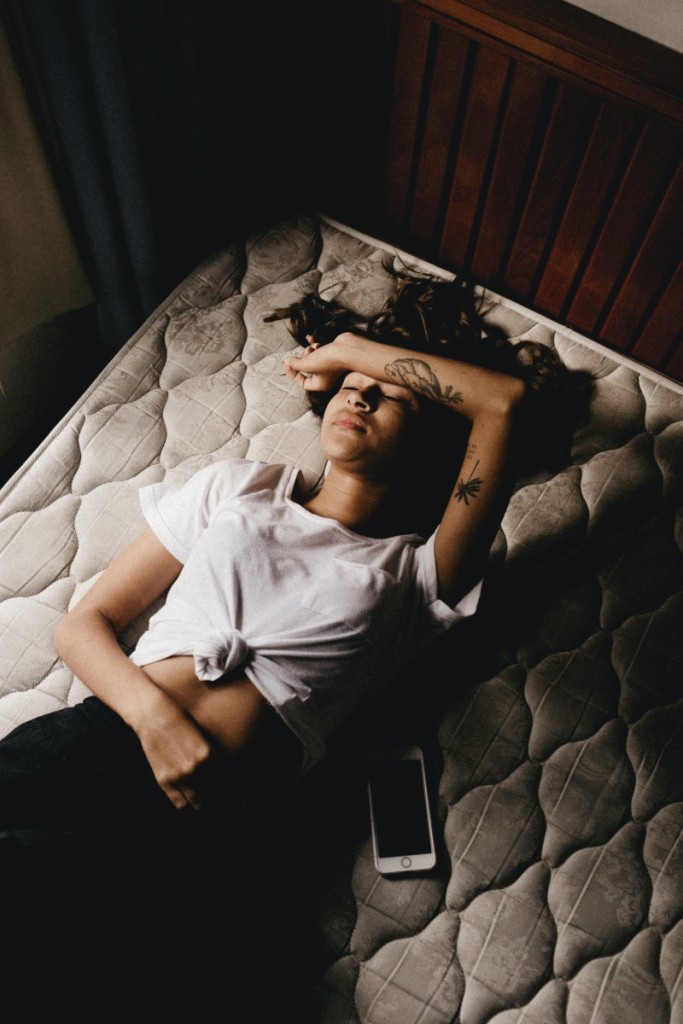 A good night message is a stress reliever after a hard day. It shows you that someone loves and cherishes you even no matter how your day goes.
Good night messages are one of the best ways to uplift someone after a bad day. Your loving and cherishing words can have a massive impact on someone's life.
If you are sending a message to your special girl then make sure that it feels like it came from your heart. Putting effort into your last message of the Night will let her know that she does hold a special place in your heart.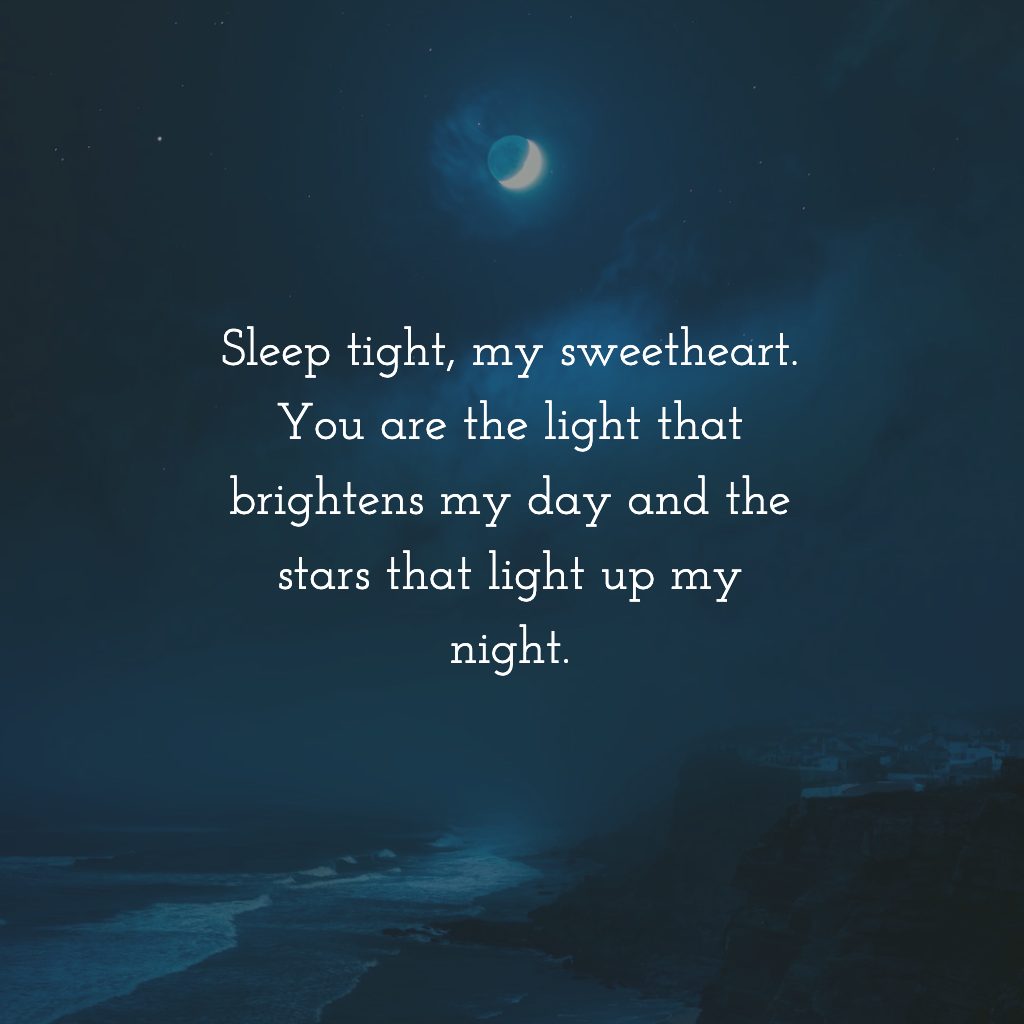 Good Night Messages for Her
Melt her heart with some cute and warm good-night text messages.
Hello, sweetheart. I need you to know that I think about you every minute of every day. Have a wonderful sleep and beautiful dreams. I love you.
If you are feeling something big, warm, and fuzzy. You should not act surprised, because most of the time, it is a good night hug I send you every time.
Last night, I talked to the moon, and I told her that she was not the one who brightened my nights. She asked angrily; then who does? I told her that it is none other than my beautiful girlfriend who is more radiant than you. Good Night.
Before I go to sleep, only one person crosses my mind, and that person is the one reading this text. I miss you a lot, my sweet girl. Good Night. Have sweet and pleasant dreams.
My dreams can be very bright and wonderful, yet they can never compare to all the sweet moments I spend with you. Do you have any idea how long for you to wake up so I can see you again? Good Night, darling.
When I am asleep, the only thing I think about is the lovely time you and I spent together. Good Night. Have sweet and pleasant dreams like I am having!
Whenever I lay my eyes upon you, I remember all the times I dream about us being together, and I will put all my effort into making them a reality one day. Good Night.
I get quite exhausted and sleepy at night, and my energy fades away. Even then, I cannot sleep if I don't text my beautiful girl and tell her that she tops my list of priorities. Good Night, love!
The most perfect thing I could think of was cuddling with you on this beautiful night. I love you. Good night and sweet dreams.
The moon can compete with you as much as it wants to, but it will never beat you when it comes to shining the brightest. No matter how much effort it makes, it always loses because even stars can't compare to how bright you shine. Good Night, love.
How did I ever get so lucky? How did I get to be with a girl as beautiful as you? Goodnight, my precious angel. I had always believed that this part of my luck had been written in the stars long before you or I were born.
I have parcelled your way a unique pillow made up of wishes so that, darling, you can have the most peaceful sleep ever.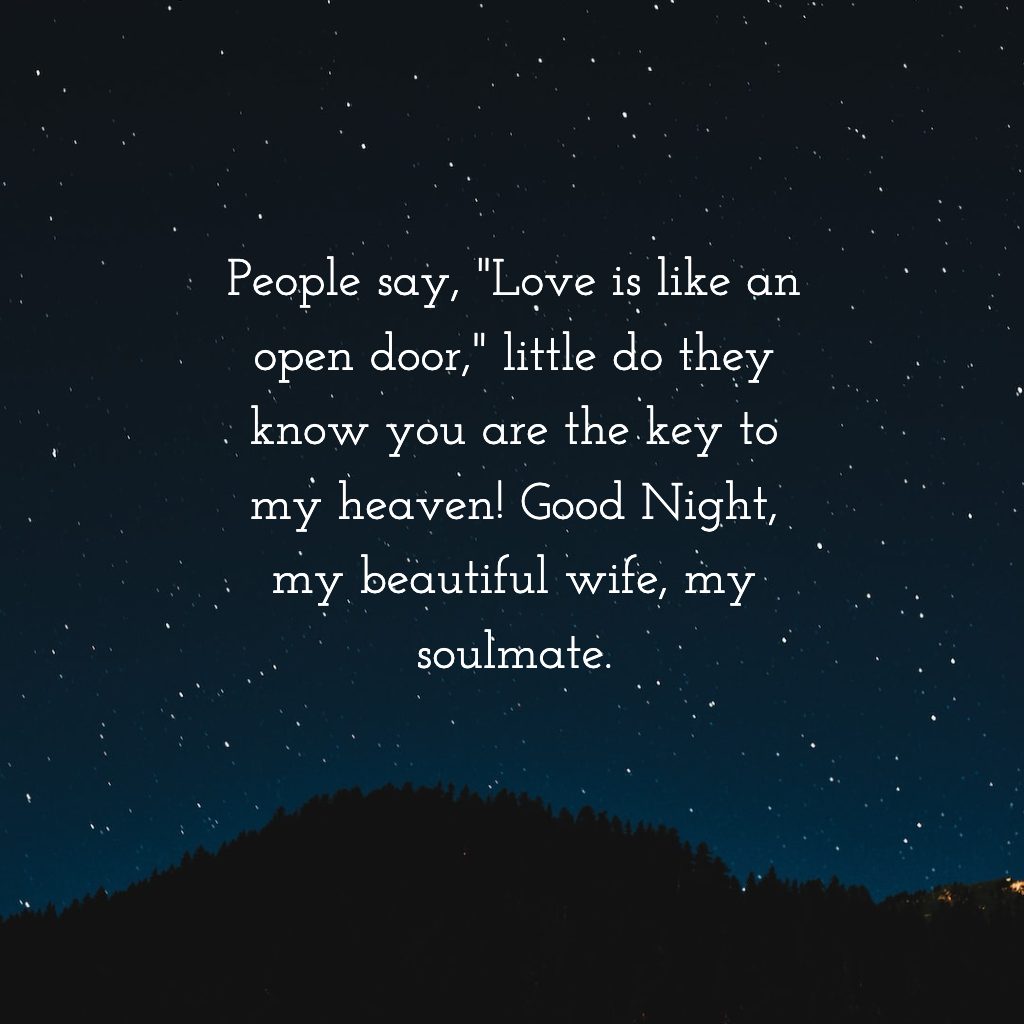 Romantic Good Night Messages for Her
Tell her how much you love her with these messages.
Have you ever wondered why I go to sleep early? So that I am able to meet you in my dreams because that is part of my life I enjoy the most. I can't wait to be with you, whether in my dreams or reality. See you there.
I am sending you this message as a reminder that you are the most significant part of my life. I hope I can take away all the nightmares and infuse your dreams with the most pleasant things a human can experience.
You can go to sleep with the thought that I will be here to protect you the whole night by keeping you in my arms.
Most of the time, people are able to dream of the one they love the most, yet I am unable to. It is a plain fact that I cannot fall asleep while you are on my mind the whole night. You mean the world to me.
Before going to bed tonight, think of the love we share, and I want you to get carried away by some pleasant dreams! I love you more than any words can say. Good Night my darling!
I miss you all day, but before going to bed, I miss you the most. I want us to meet somewhere in our dreams and spend time together until we wake up!
Before closing your eyes and going to sleep, I want to convince you that I won't leave your side till morning or even after that. I will protect you and love you forever!
I'm noticing some things that happen when I am with you for some time now. I smile more than usual; my anger has subsided, the sun shines a little brighter, and life is so much more pleasant than ever before. You take me to a completely different place: That place is called love.
I tried to count the reasons I love you, but I failed. There were too many, and now, I am still thinking of you when I am falling asleep. Whenever I close my eyes, you are in my thoughts. When I fall asleep, you are in my dreams.
Loving you is like living a dream I used to have before I ever met you. I hope I find a magic lamp, and the genie allows me to teleport you to this dream of mine, and let me show you how important you are to me.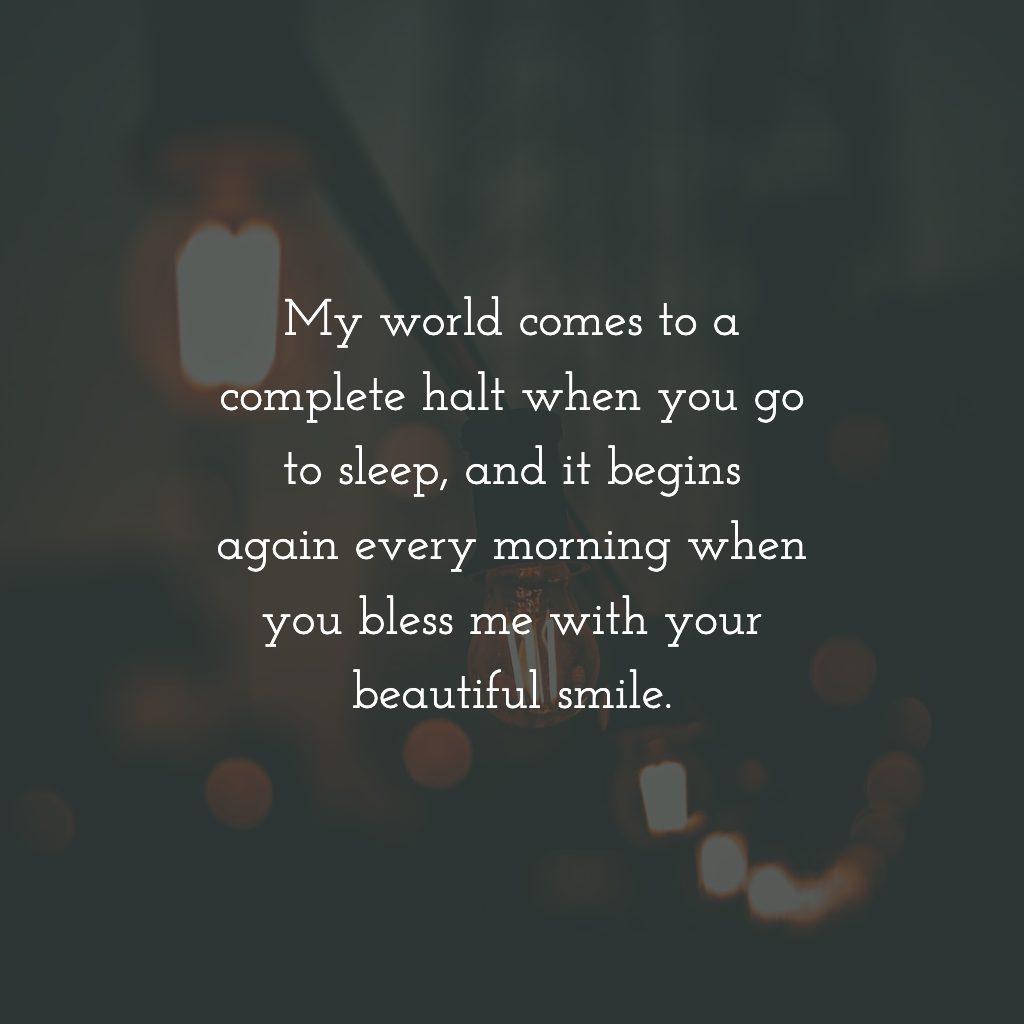 Sweet Good Night Messages for her
Tell her how much you care about her and how she has made your life beautiful with these messages.
The sun and moon always rise at their specific time, and just like that, I am destined to be with you forever. Have a beautiful night, my darling.
You are the source of my joy, the happiness of my existence, the missing piece that completes my world and my heart. Thank you for being my ever-present helper and for never leaving my side. Good Night!
When I see the moon shining on a lonely night, it makes me think of you, and I want to call you and ask you to get out and see the moon with me. We are quite far away. Still, this is the one thing we can see together. We live in different bodies, yet our souls are one. Good Night, sweet dreams!
Love is simple, really, yet it can manage some exceptional things. It manages to keep me awake the whole night because I can't stop thinking about you and praying for you, and it makes me love you more every day. I have no idea what to do, but I don't want to have it any other way either.
My world comes to a complete halt when you go to sleep, and it begins again every morning when you bless me with your beautiful smile.
Let me end this day by telling you that I love you and letting you know that there is not a single second in the whole day that I don't think of you. I want to send you the brightest stars in the sky that make you sleep sound: sweet dreams and Good Night, my love.
In between a billion yesterdays and a billion tomorrows, there is no other today than the present one. I can never let it pass by without telling you that you are the one I'm thinking of.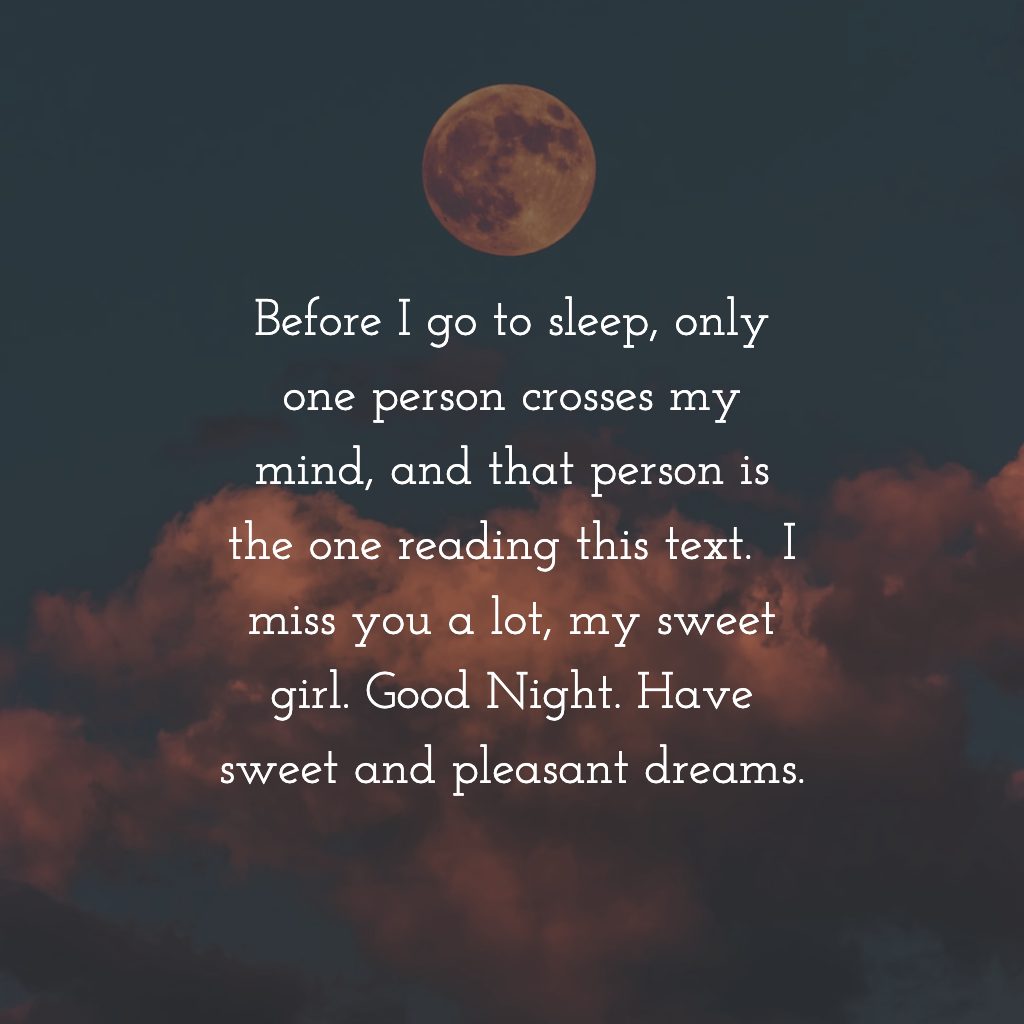 Good Night Messages for your Wife
It doesn't matter if your wife is with you or away at the moment; tell her how happy you are to have her in your life.
People say, "Love is like an open door," little do they know you are the key to my heaven! Good Night, my beautiful wife, my soulmate.
Your angelic voice, your sweet touch, and the brightness in your eyes are all I need to make my day. Your presence is my love story, a story I never want to end. Good Night.
When I lay in bed, I see beautiful stars shining up in the sky as I look through the window of our room. It keeps me thinking of you, the beautiful star in my life, my dear wife. Good Night.
Did you really think I will fall asleep without saying good night to the beautiful wife who is the most special person in the world to me? You are the person who made all my dreams come true. Good night, love.
When I was single and looking for love, I had a dream of being married to a kind and beautiful woman just like you. I couldn't have ever imagined that all my dreams would come true with you, a pretty angel sent from the heavens in the shape of you. I love you; Good Night.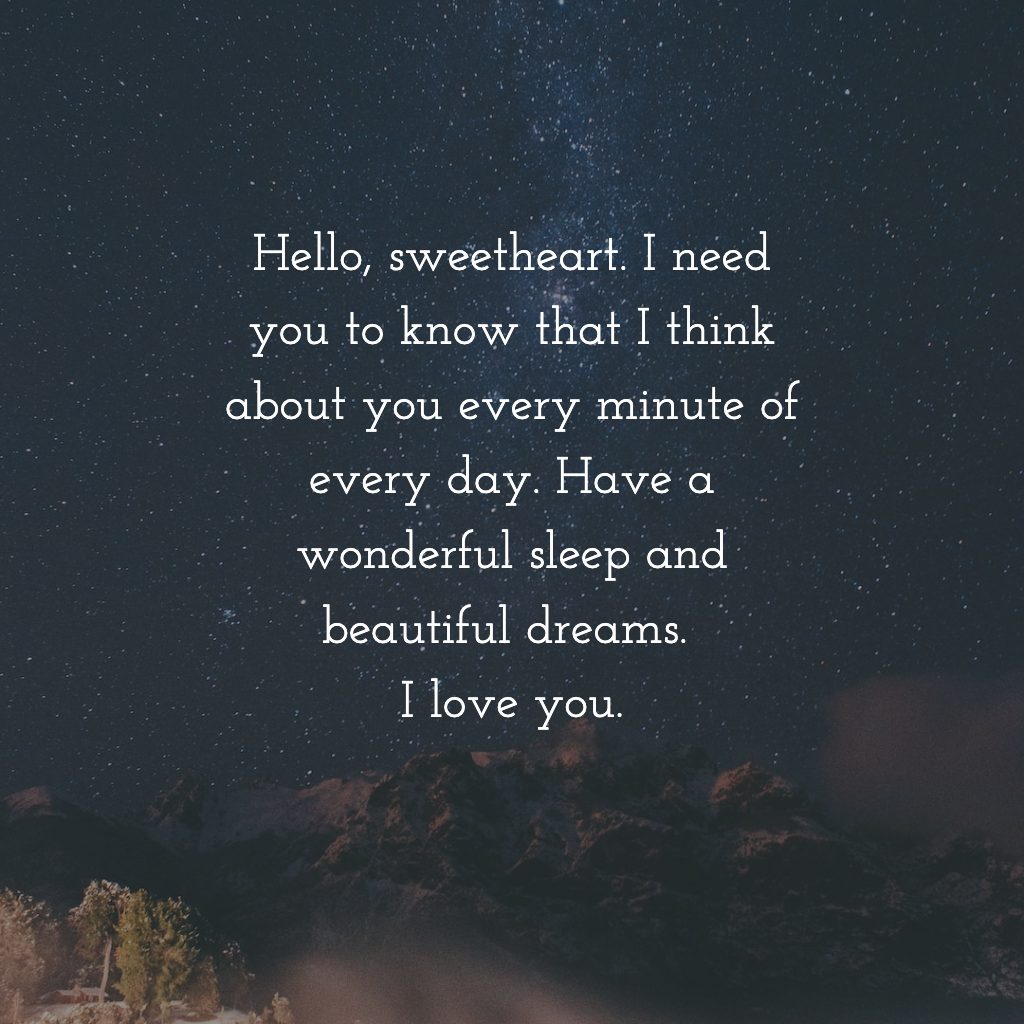 Short Good Night Messages For Her
I just wanted to let you know that I'm thinking of you before I drift off to sleep. Have a peaceful night and sweet dreams, my love.
Goodnight my love. May your dreams be full of beauty and may you wake up feeling refreshed and loved.
Sleep tight, my sweetheart. You are the light that brightens my day and the stars that light up my night.
No matter how far we are apart, I will always be with you in spirit as you drift off to sleep. Sweet dreams, my love.
Goodnight, my dearest one. May the stars shine down on you and give you sweet dreams of us together.
I hope all your worries disappear as soon as you close your eyes, and that your dreams are filled with all of the love that I have for you.
Sending you lots of love and hugs as I wish you a goodnight's sleep from miles away. Sweet dreams!
Sleep soundly in my arms tonight, knowing that I am here to protect you and keep away all of your fears.
Let the stars above guide your way into a peaceful slumber, so that tomorrow may be filled with joy and endless possibilities for us together.
Goodnight, beautiful one; may your dreams be filled with love, peace, and happiness - just like our life together is meant to be.
That one remarkable woman in your life deserves love and care. Words have infinite power, and the better you write to her, the more special she will feel. Her heart will feel warmer, and your words can even bring a radiant glow to her face.
Don't take her for granted and make her feel important every day. Reassure her of your love with beautiful words like Good Morning my sweetheart or I will love you forever and will always be there for you.