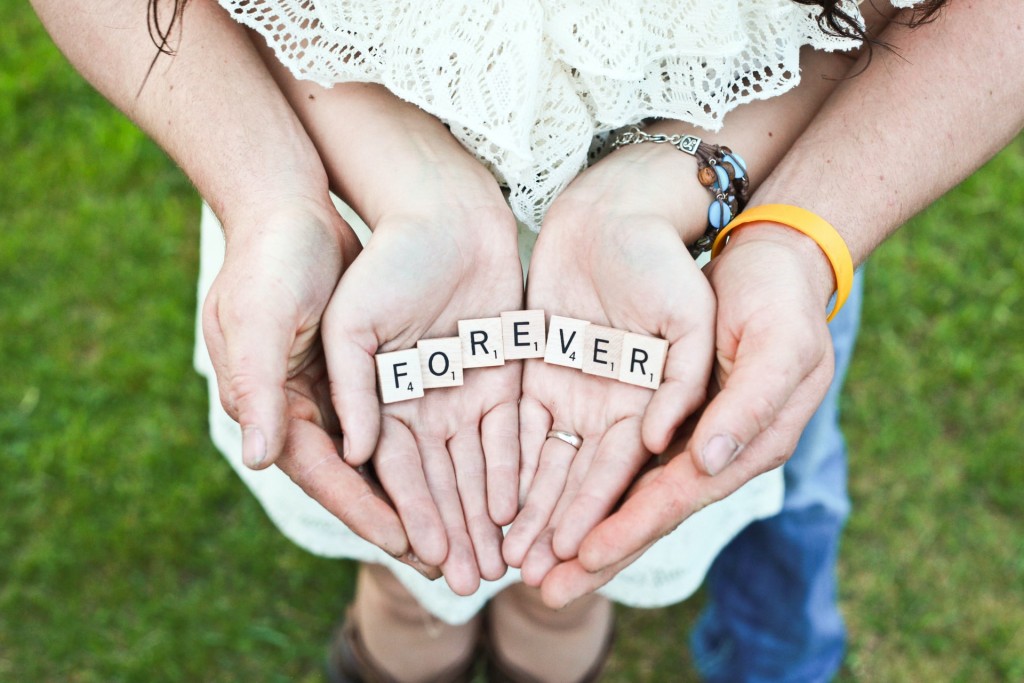 Love is complex yet basic, simple yet profound emotion. It calls upon our loyalty and dedication for years and years. Most importantly it demands trust, sharing, and a lot of forgiveness.
Love lasts eternally on the basis of a strong and trusted bond between two people.
The forever love quotes below are a gift for you and your loved ones. These quotations will help you recognize the worth of true and eternal love and to appreciate such people in your life.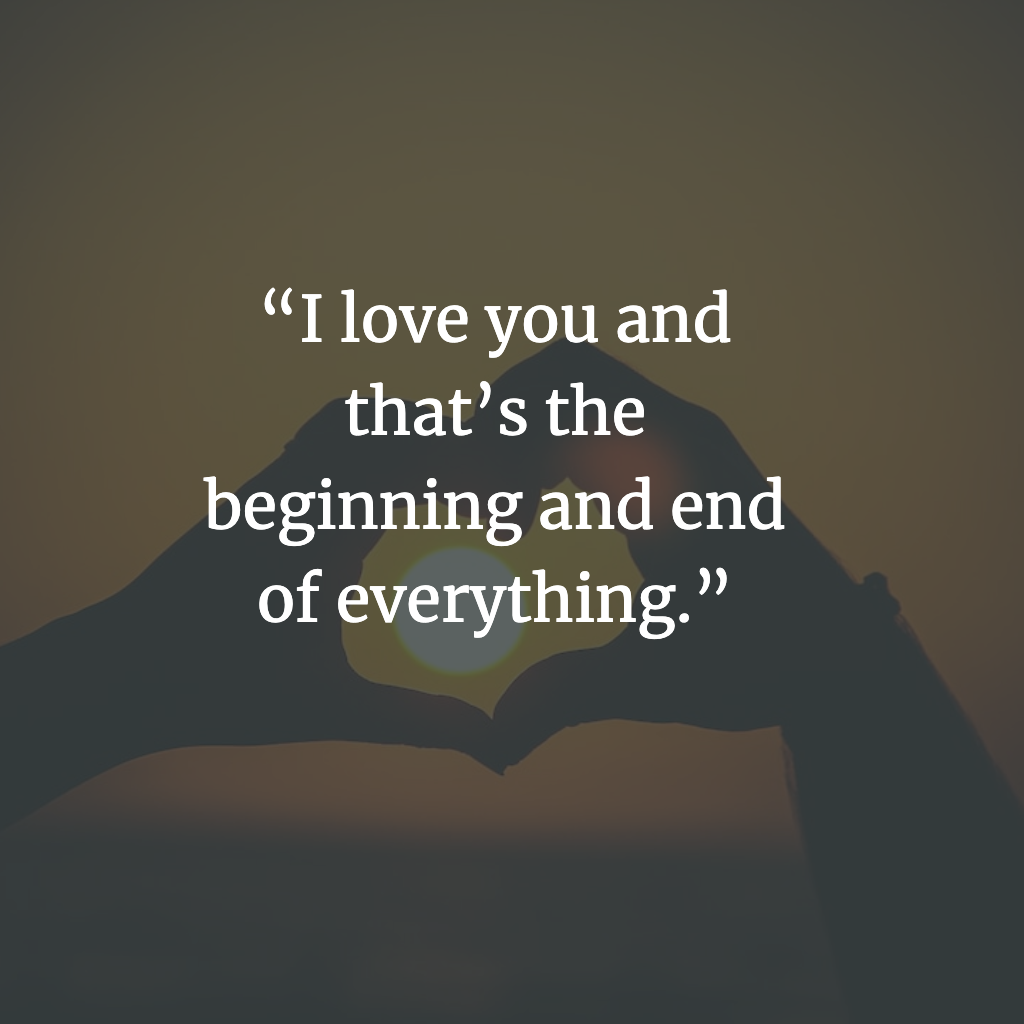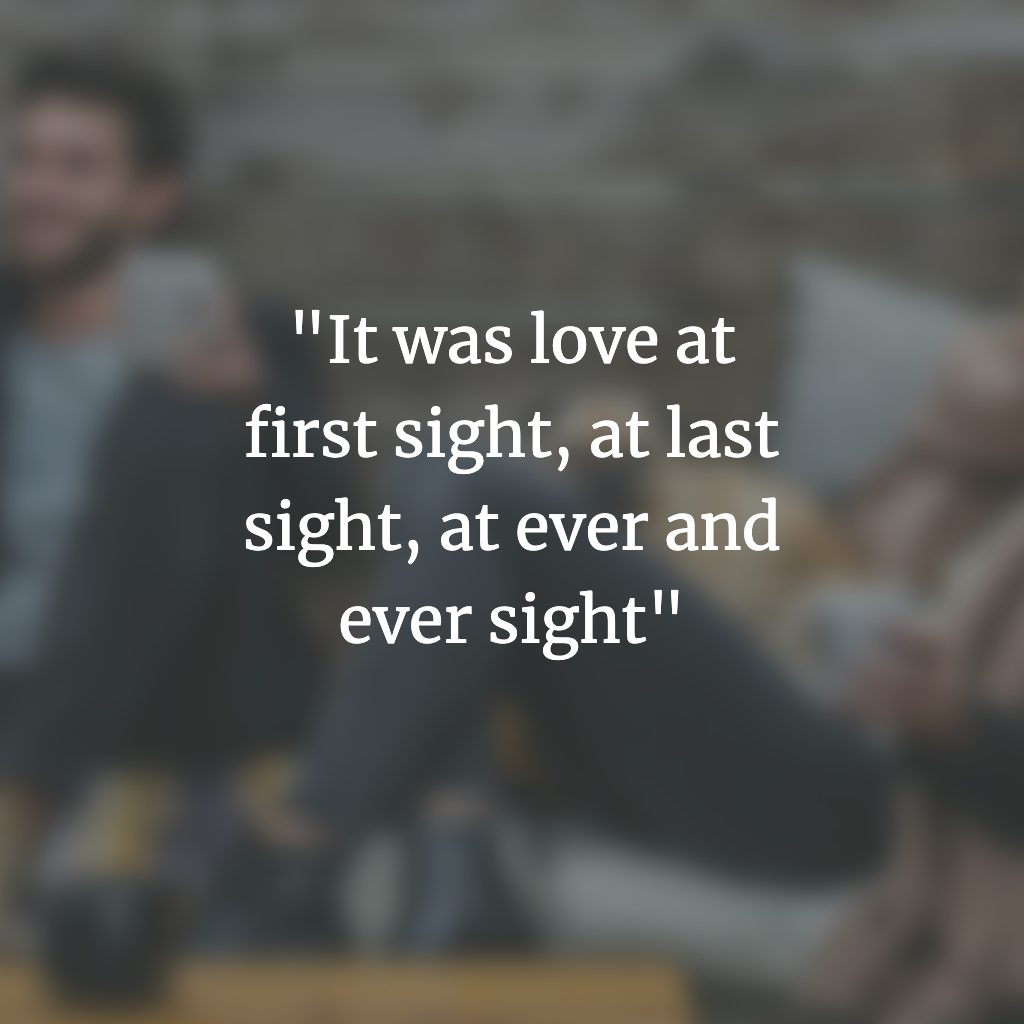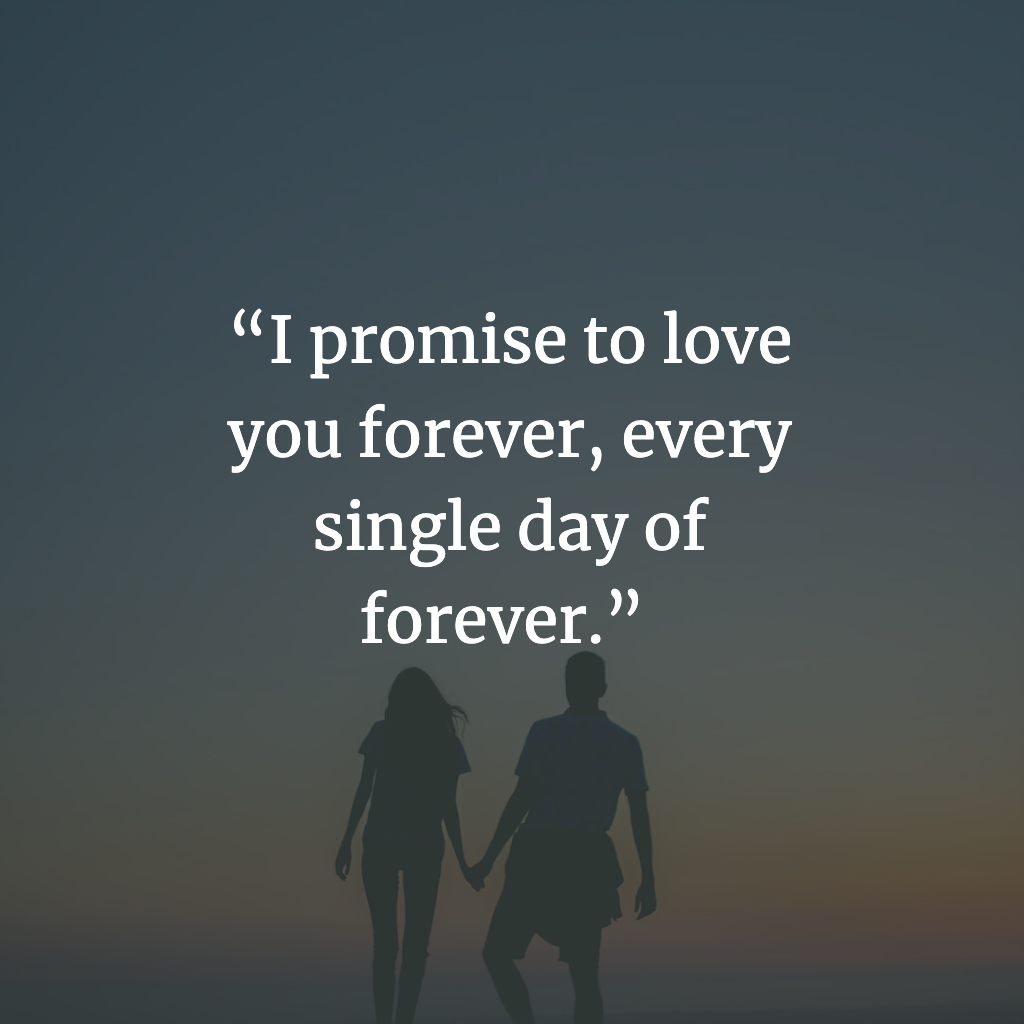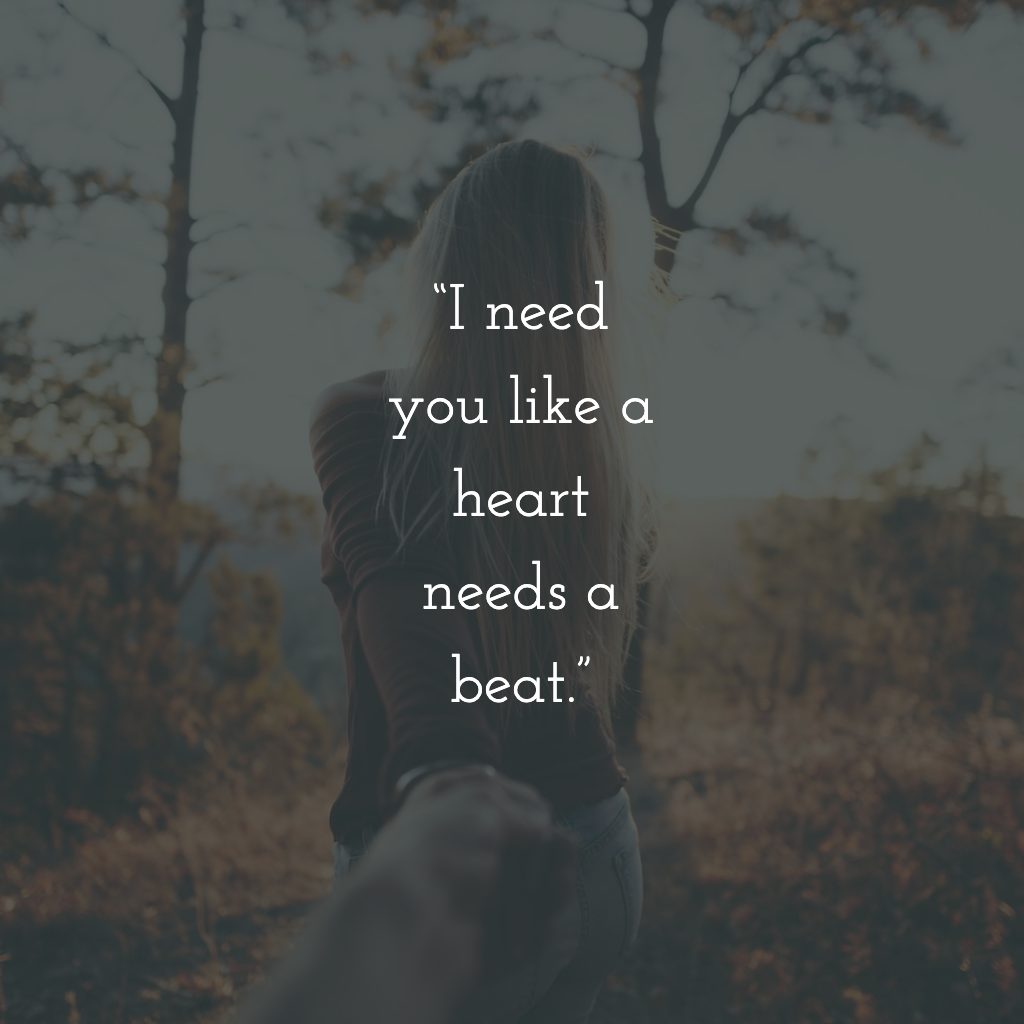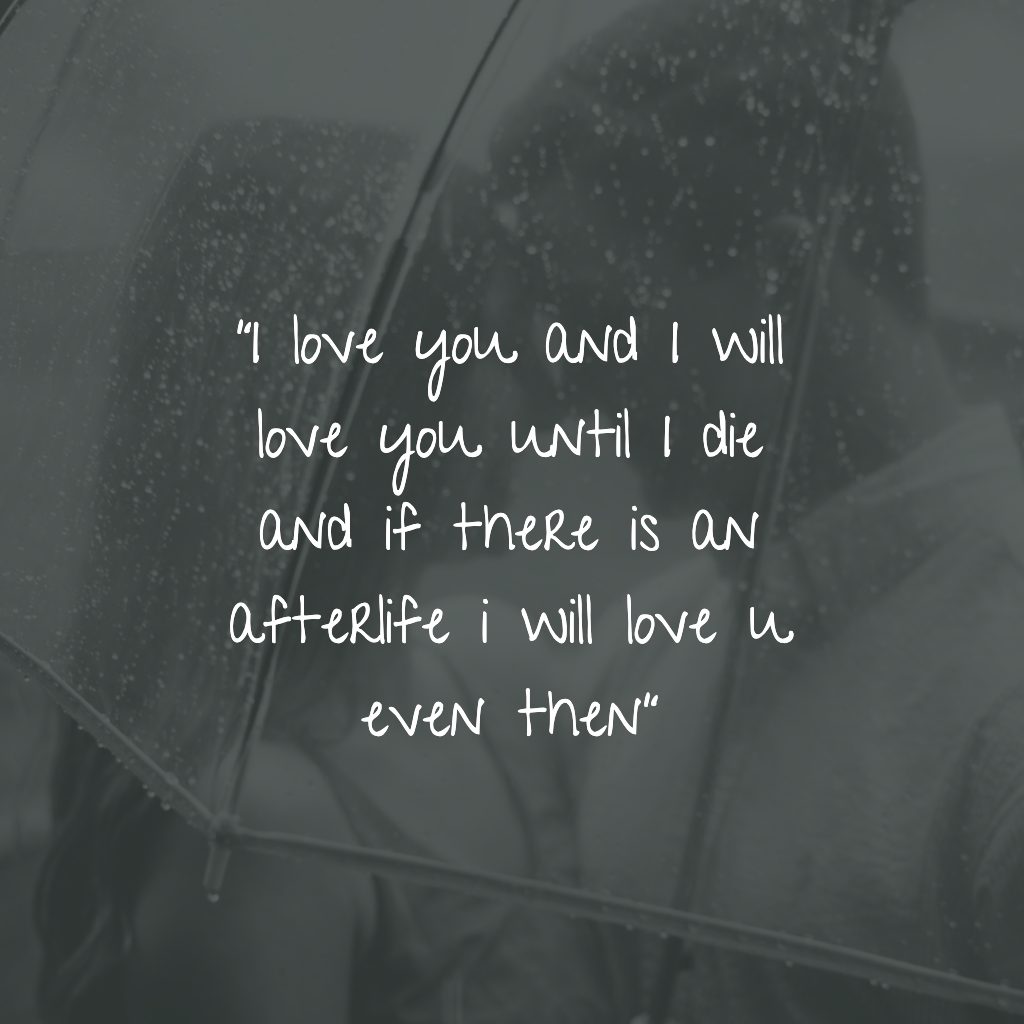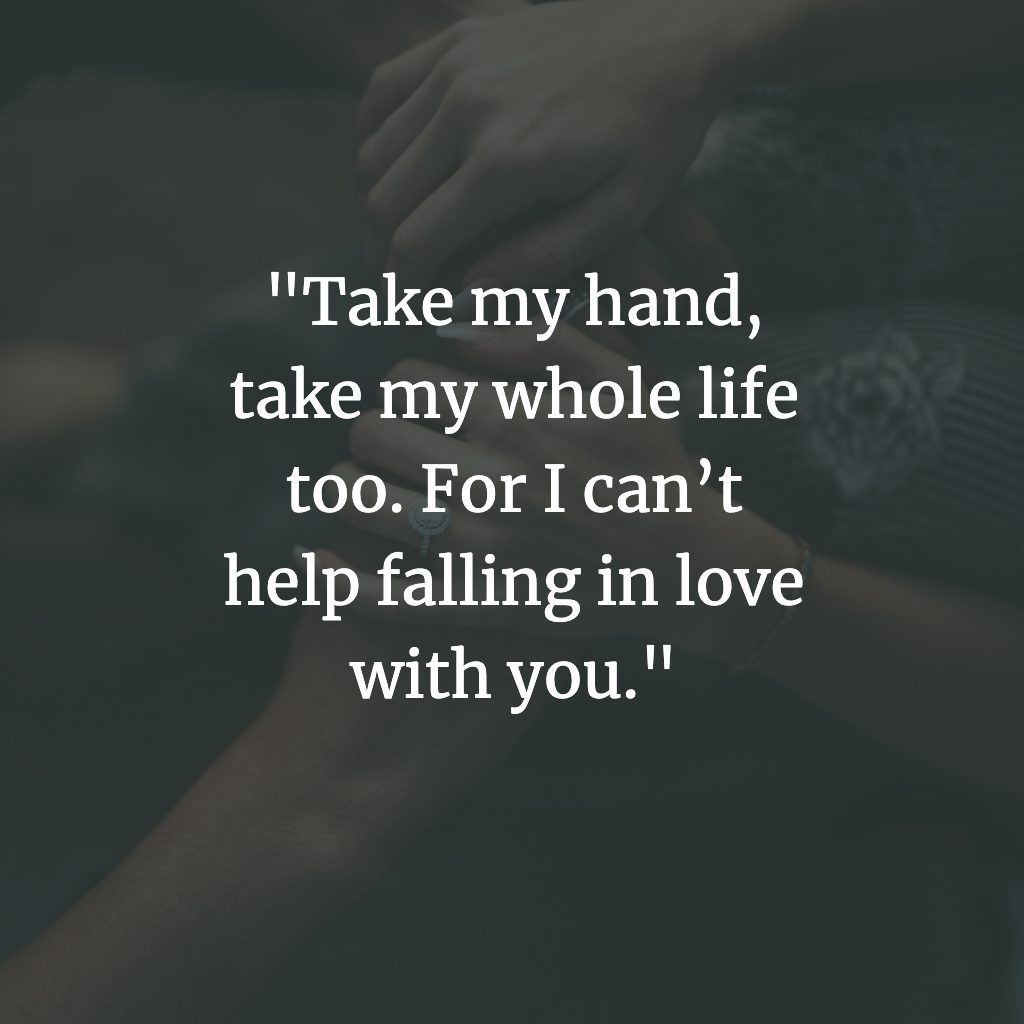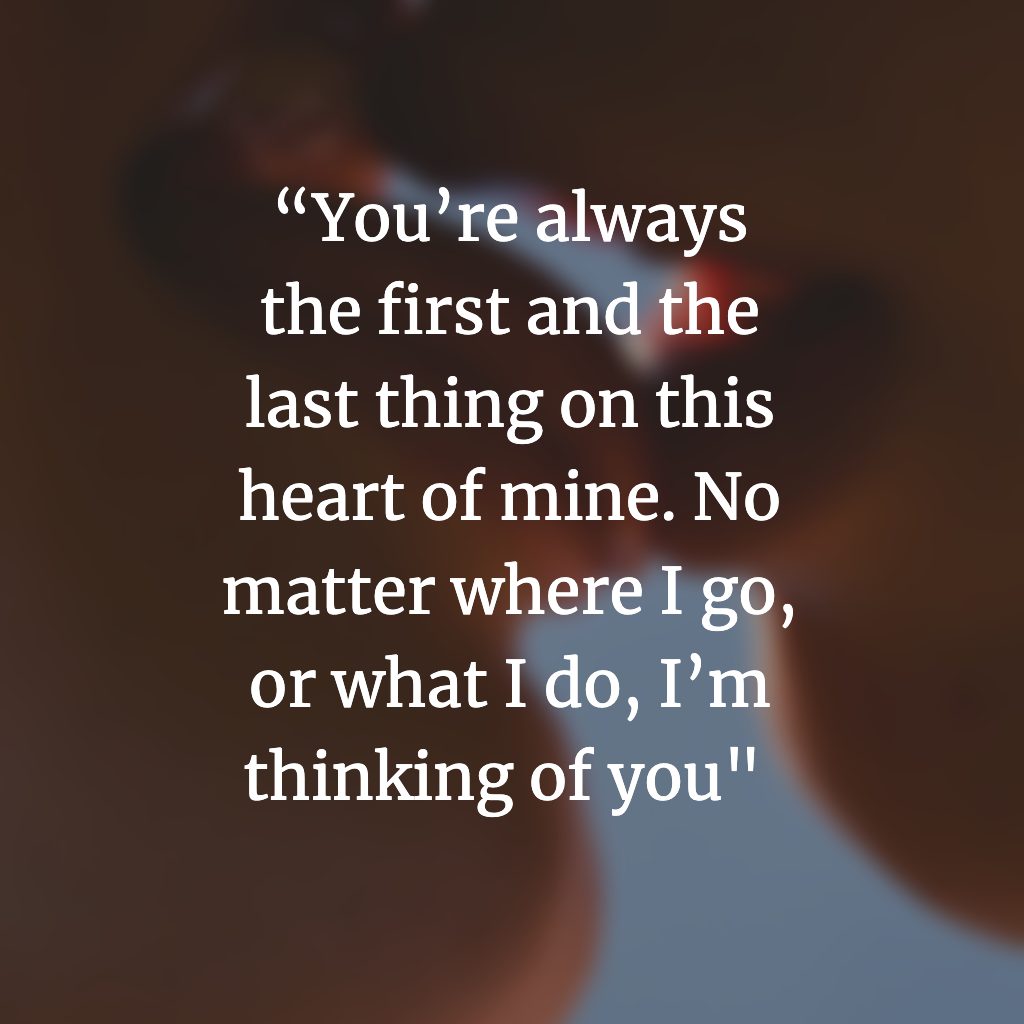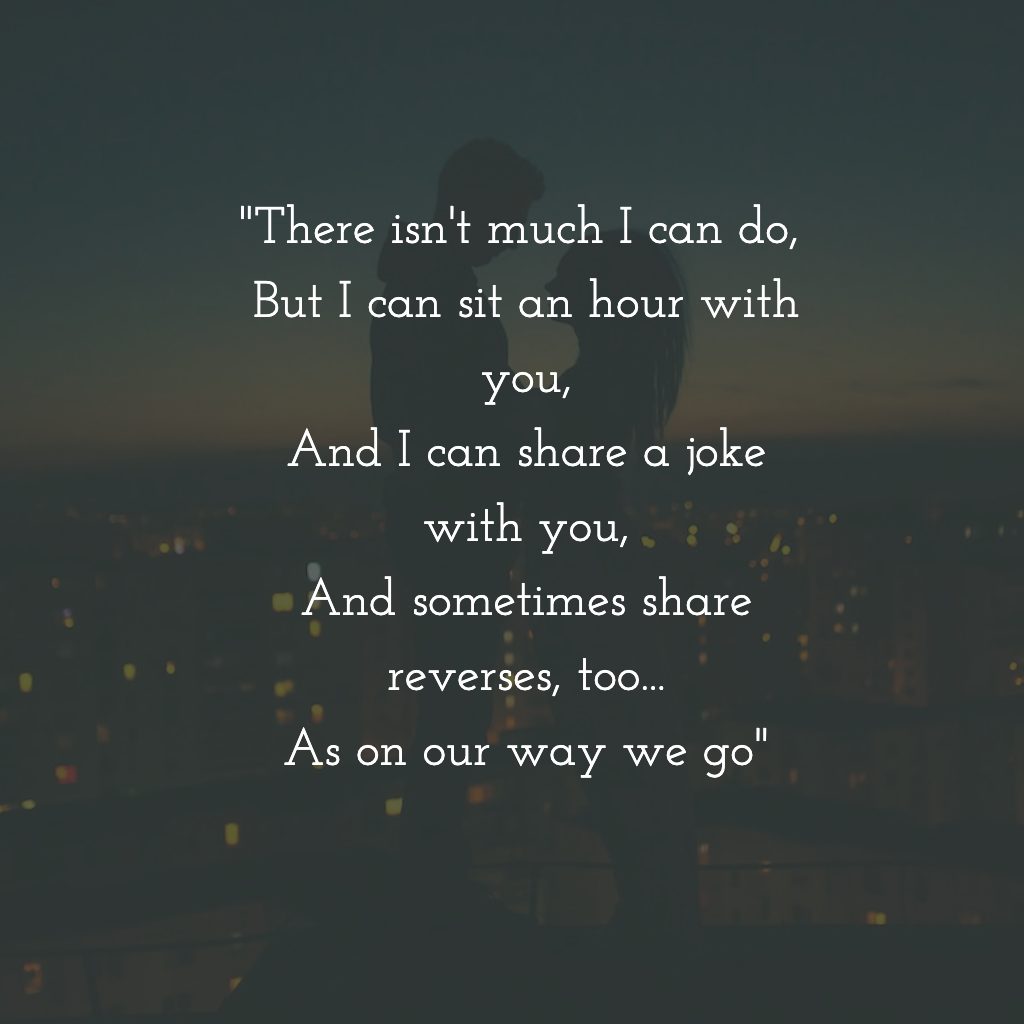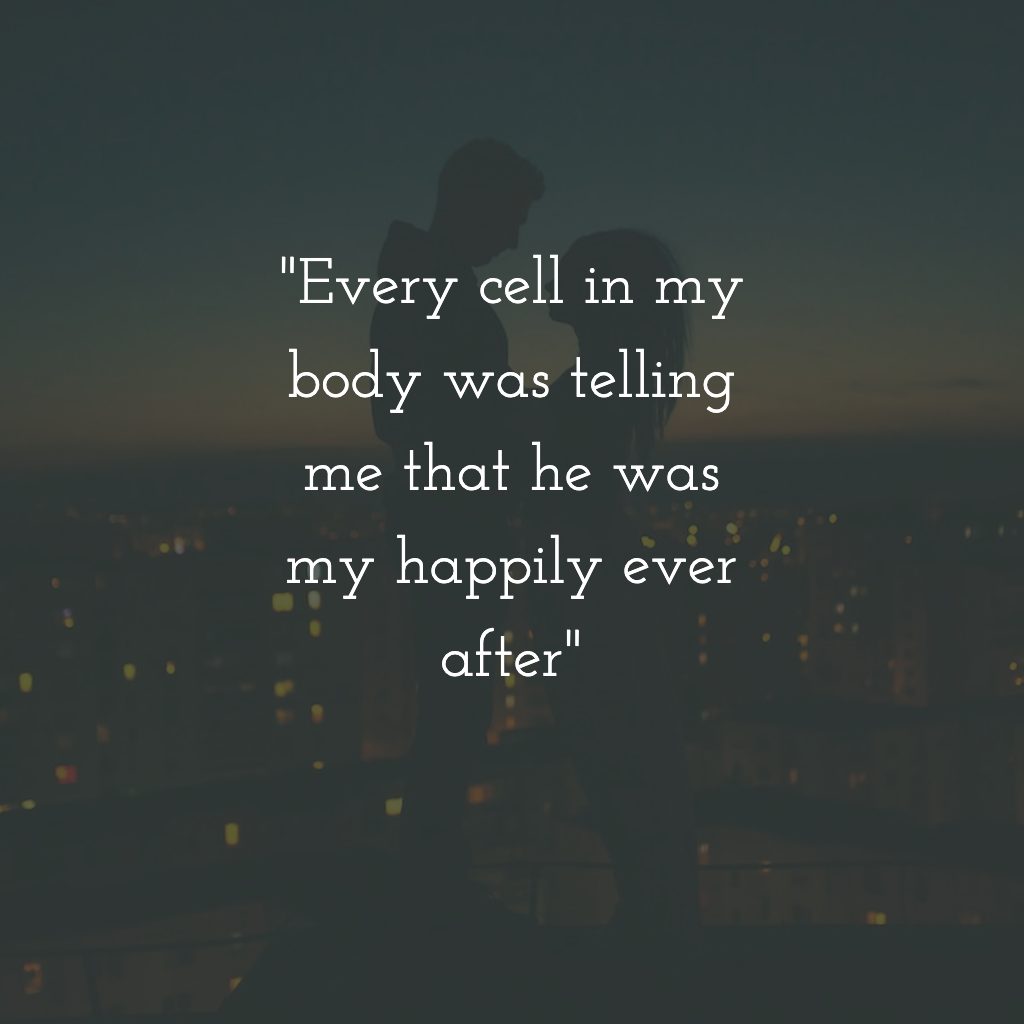 In Love till Eternity Quotes
Have you ever heard of the saying 'Until death do us part?' This phrase truly means celebrating good times and enduring bad ones.
Definitely, life is full of highs and lows. Life, where happiness is magnified with loved ones and sadness, diminishes when they support it.
There is a collection of eternal love quotes for you below:
"Take my hand, take my whole life too. For I can't help falling in love with you."

Elvis Presley
"If you live to be a hundred, I want to live to be a hundred minus one day so I never have to live without you."

A. A. Milne
"I love you and that's the beginning and end of everything."

F. Scott Fitzgerald
"I would rather spend one lifetime with you, than face all the ages of this world alone."

J. R. R. Tolkien
"You're always the first and the last thing on this heart of mine. No matter where I go, or what I do, I'm thinking of you"

Dierks Bentley
"It was love at first sight, at last sight, at ever and ever sight"

Vladimir Nabokov
"Take love, multiply it by infinity and take it to the depths of forever, and you still have only a glimpse of how I feel for you."

Meet Joe Black
"I promise to love you forever, every single day of forever."

Twilight
"I swear I couldn't love you more than I do right now, and yet I know I will tomorrow."

Leo Christopher
"You are a thing of beauty and a joy forever"

Louisa May Alcott
"Love, having no geography, knows no boundaries."

Truman Capote
"Each day I love you more, today more than yesterday and less than tomorrow."

Rosemonde Gerard
"Every breath of mine had your name in it!"

Avijeet Das
"The real You is always and forever."

Bret McCoy
"The Cycle of True Love: First I see and think I love, then I say I know I love, today and forever more I decide to love."

Micheal Sweeney
"The wakened lover speaks directly to the beloved, "You are the sky my spirit circles in, the love inside love, the resurrection-place....Love's secret is always lifting it head out from under the covers, "Here I am!"

Rumi
I Will Love You Forever Quotes
With little gestures that express our affection, love grows. Just as life for the most part is lived one day at a time, so love grows eternal step by step.
We brighten our days with little gestures such as taking care of each other when sick with the flu or cooking their favorite food. When they are experiencing tension at home or at work, our supportive phone calls lessen stress.
Understanding what our loved one is going through and offering just the right dose of compassion and encouragement at just the right moment is the way to make love eternal.
Eternal love evolves with time. It has been said that love ripens and deepens as time goes by. Read through the following sayings and quotations to understand the true spirit of eternal love:
"An eternity caught within a feeling is called love."

Laura Chouette
"Love is 'Eternal' for there is no End or Beginning"

Syed Shahrukh
"Loving you feels like my commitment to eternity a long time ago"

Nicola An
"Eternal Love is carried in the hearts of one man & one woman through many lifetimes"

Lala Agni
"I have a poet's heart: whether manifested through rage or manifested through grace, certain loves never really go away."

Criss Jami
"The love that you receive is equal to the love you give... And for those rare souls who give with no thought of receipt... only they are worthy of the eternal love; the force that breaks bonds of brotherhood, that transcends the vagaries of pride and ego, a binding of souls that endures across the Ages"

Aria Cunningham
"The only way to have eternal love is to never let your heart forget what it's like to live without it."

Sherrilyn Kenyon
"Cause all of me loves all of you. Love your curves and all your edges. All your perfect imperfections. Give your all to me. I'll give my all to you. You're my end and my beginning."

John Legend
"The day my life changed forever… The day I first saw you."

The Longest Ride
"I love you, even past the boundary of eternity. Not even the end of my existence could extinguish the love I feel for you."

E. A. Carter
"I love you and I will until the end of time. And just as she said the words, two bright stars drifted past them overhead and disappeared into the night sky together…"

Danielle Steel
"I promised you a thousand sunrises and a thousand more after that, until the sun no longer rises from the sky and the world falls into darkness that only we could love."

Emma Hamm
"Claim me, and your every movement, every breath, every word will be written upon my heart, for eternity. You will be immortal yet."

E.A. Carter
"I will keep on loving you until eternity comes to make me love you more"

Munia Khan
"Sticking to one person for a lifetime is not a waste of time or lack of better ones, it means you've found your place of eternity"
"Does sunset sometimes look like the sun's coming up? Do you know what faithful love is like?"

Rumi
"I am sure that love exists, even infinite, eternal love"

Kylie Minogue
Infinite Love Quotes
Love sometimes carries intense feelings of affection and fondness that seems to last infinitely. You want to hold on to that person and his love for you forever.
Infinite love is like a well-built house. The foundation must be strong in order for the edifice to be stable. Through care and thoughtfulness, we construct this infinite and steady foundation.
It may seem a daunting process but as with building a house, infinite love is really erected brick by brick, resulting in a fortress that can withstand anything.
In order to help you express your everlasting love for someone, we have collected some Infinite love quotes for you below:
"Last time, they spent eight hundred years running towards each other. This time, it only took an instant to fall into each other's embrace."

Mò Xiāng Tóngxiù
"It was the start of love at second sight and love at second sight is love eternal. You told me that so it must be true."

M. R. C. Kasasian
"And in that moment, I swear we were infinite"

Stephen Chbosky
"In every lifetime you are at the center of someone's universe."

Giovannie de Sadeleer
"Infinite love is the only truth. Everything else is illusion"

David Icke
"Love is a powerful force. There is nothing in this world, no other energy, as powerful as the force of genuine, unconditional love."

Susan Barbara Apollon
"Every field and flower fades but love is infinite"

Melanie Chisholm
"Infinite Love is who we really are and who we refuse to be. This refusal is our most essential tension."

David Deida
"Deep at the centre of my being there is an infinite well of love"

Lousie L. Hay
"In the end, what will matter is the love shared, the hearts touched, and the laughter evoked. Seize this moment to open your heart."

Amy Leigh Mercree
"We are a puzzle meant to be arranged"

Nicola An
"I could make love with you until the moon decides to never glow again"

Melody Lee
"May you know always that you are never alone, that life and love are eternal, and that you are extraordinary."

Susan Barbara Apollon
"We don't need love to be eternal, only to be in our lives here and now."

Marty Rubin
"You might never comprehend my madness. But it stands behind my undying love for you. You're the object of my everything"

Crystal Woods
"No gods or demons would stop him in his quest of being reunited with her"

Alan Kinross
"My Heart May Change Over Time But The Love It Carries, Will Remain The Same."

Mohammad Imran Hasan
"I love you and I will love you until I die and if there is an afterlife i will love u even then"

Luther
"I love you without knowing how, or when, or from where. I love you simply, without problems or pride: I love you in this way because I do not know any other way of loving but this, in which there is no I or you, so intimate that your hand upon my chest is my hand, so intimate that when I fall asleep your eyes close."

Pablo Neruda
"Love is like a friendship caught on fire. In the beginning a flame, very pretty, often hot and fierce, but still only light and flickering. As love grows older, our hearts mature and our love becomes as coals, deep-burning and unquenchable."

Bruce Lee
"The best narrative is one of infinite love. A spiritual affair--one not of the material world. Intermingled, with no beginning nor end--it will always stand the test of time."

Terry O' Neal
"I have phrases and whole pages memorized, but nothing can be told of love. You must wait until you and I are living together"

Rumi
"At the end as at the start, and through all the in-betweens, I love you."

Amal El-Mohtar
Always Together Quotes
For our occasional bouts of self-doubts or sagging self-esteem, there is one remedy: our lover and support system.
During these times, our loved ones assure us that, yes, we will get the job we applied for, or that we still look great even though we have gained a few pounds.
When we can see nothing in ourselves but our weaknesses, the lover points out our strengths. When we worry about our failings, our soulmate enumerates our successes.
The effect of our boosted self-esteem is far-reaching. We have the confidence to take on new endeavors that comes our way and set our sights on lofty goals.
And so, even when the world outside bruises the love between you two, inside your love grows together and affection rises even more. Scroll through the following quotations to see what it takes to be together forever.
"A link through eternity, despite all the odds, all the obstacles – ... hearts connected, entwined forever."

Mike Hockney
"Two people holding each other up like flying buttresses. Two people depending on each other and babying each other and defending each other against the world outside"

Erica Jong
"I wasn't expecting you. I didn't think that we would end up together. The single most extraordinary thing I've ever done with my life is fall in love with you. I've never been seen so completely, loved so passionately and protected so fiercely."

This is Us
"Let not the waves of the sea separate us now, and the years we have spent become a memory"

Khalil Gibran
"It was a million tiny little things that, when you added them all up, they meant we were supposed to be together and I knew it."

Sleepless in Seattle
"You might not have been my first love but you were the love that made all the other loves irrelevant"

Rupi Kaur
"I need you like a heart needs a beat."

Unknown
"You said just the thing that I wished you to say. And you made me believe that you mean it."

Grace Stricker Dawson
"He is your field which you sow with love and reap with thanksgiving. And he is your board and your fireside"

Khalil Gibran
"Lovers find secret places inside this violent world where they make transactions with beauty"

Jallaluddin Rumi
"Every cell in my body was telling me that he was my happily ever after"

C. J. English
"When I am with you, we stay up all night. When you're not here, I can't go to sleep. Praise God for these two insomnias! And the difference between them"

Jalaluddin Rumi
"My love is deep: the more I give to thee, the more I have, both are infinite"

William Shakespeare
We are Forever Couple & Friends Quotes
Good couples are excellent friends, as they can share a deep level of trust and understanding with each other. They are able to talk about personal and relationship issues in a safe and supportive way and can offer emotional support when needed.
There's a closeness we feel which is clearly absent from our other relationships no matter how fulfilling they are.
"Yes'm, old friends is always best, 'less you can catch a new one that's fit to make an old one out of"

Sarah Orne Jewett
"A strong friendship which makes us both want to put in efforts to stick to each other through thick and thin not because we have to but because we want to."

Sowmya Thejomoorthy
"There isn't much I can do,

But I can sit an hour with you,

And I can share a joke with you,

And sometimes share reverses, too...

As on our way we go"

Maude V. Preston
"There is a golden bridge called friendship that spans the river time, And it links our hearts together though separate roads we climb"

Vera Hardman
"A true friend unbosoms freely, advises justly, assists readily, adventures boldly, takes all patiently, defends courageously and continues a friend, unchangeably."

William Penn
We lit the lamp of friendship; So many years ago

And still it's burning brightly; Amid time's ebb and flow

A beacon in the darkness; That cannot dim nor fade

A light that will not falter; In sunshine or in shade.

An on life's road we travel; Its friendly flame we see

And may its light keep shining; Through all the years to be
I think of you,

Dear friend of mine,

In such a kindly way,

You share my dreams and bring a smile,

To light the darkest day ---

A part of yesterday that's gone

Today with joys to land,

And each tomorrow yet to be

I shall have you, dear friend.

Granett Ann Schultz
"I always felt that the great high privilege, relief and comfort of friendship was that one had to explain nothing"

Katherine Mansfield
Eternal and infinite love feelings are an unspoken promise. It is to never betray each other. Through ups and downs in life, your feelings for each other might be intense or light.
The connection remains and never fades away. That's how you believe you grow together as you age in a bond ever-lasting.