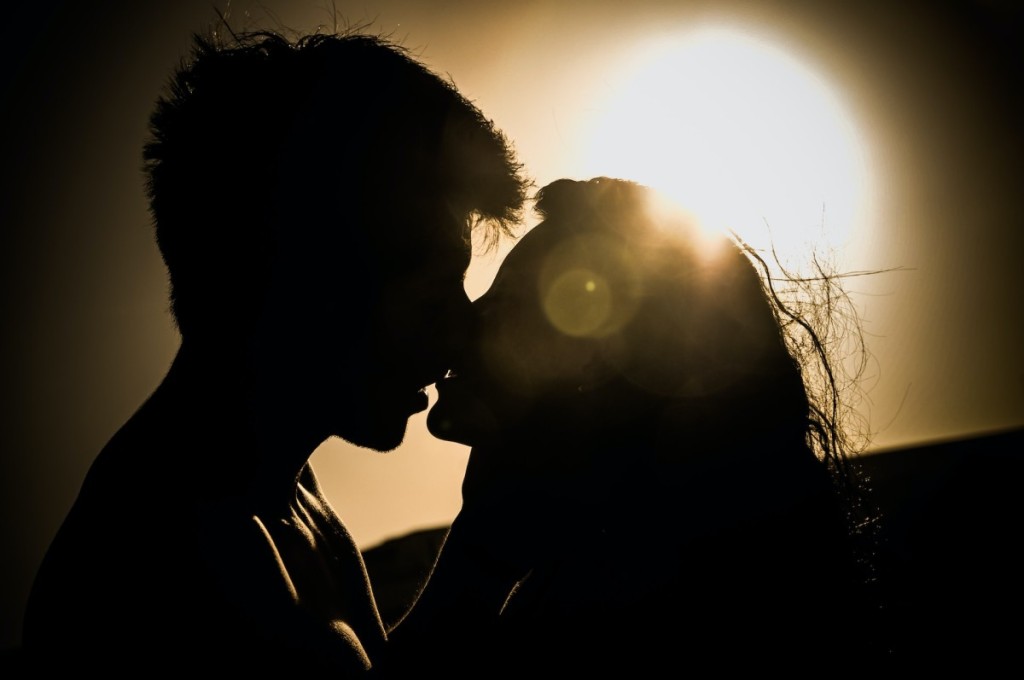 "A soul mate is someone who understands you like no other, loves you like no others, will be there for you forever, no matter what."

Cecilia Ahern
A simple meaning of soulmate, as we normally think, is someone with whom we want to spend the rest of our life, who is the love of our life. Although many people disagree with this simple meaning.
The definition of soulmate might be different from person to person, but everybody accepts that a soulmate is 'Special'. A soulmate can be your lover, friend, colleague, relative, etc.
Finding a soulmate is rare and hard, but if you have found someone, you can think of yourself as the luckiest person. A soulmate is someone who is there for you when you are in a dark situation and feel depressed.
If you are in search of soulmate quotes, we have a huge collection of deep love quotes, crush quotes, love at first sight quotes, forever love quotes, and sayings along with soulmate sayings.
Now let's dig into deep soulmate quotes…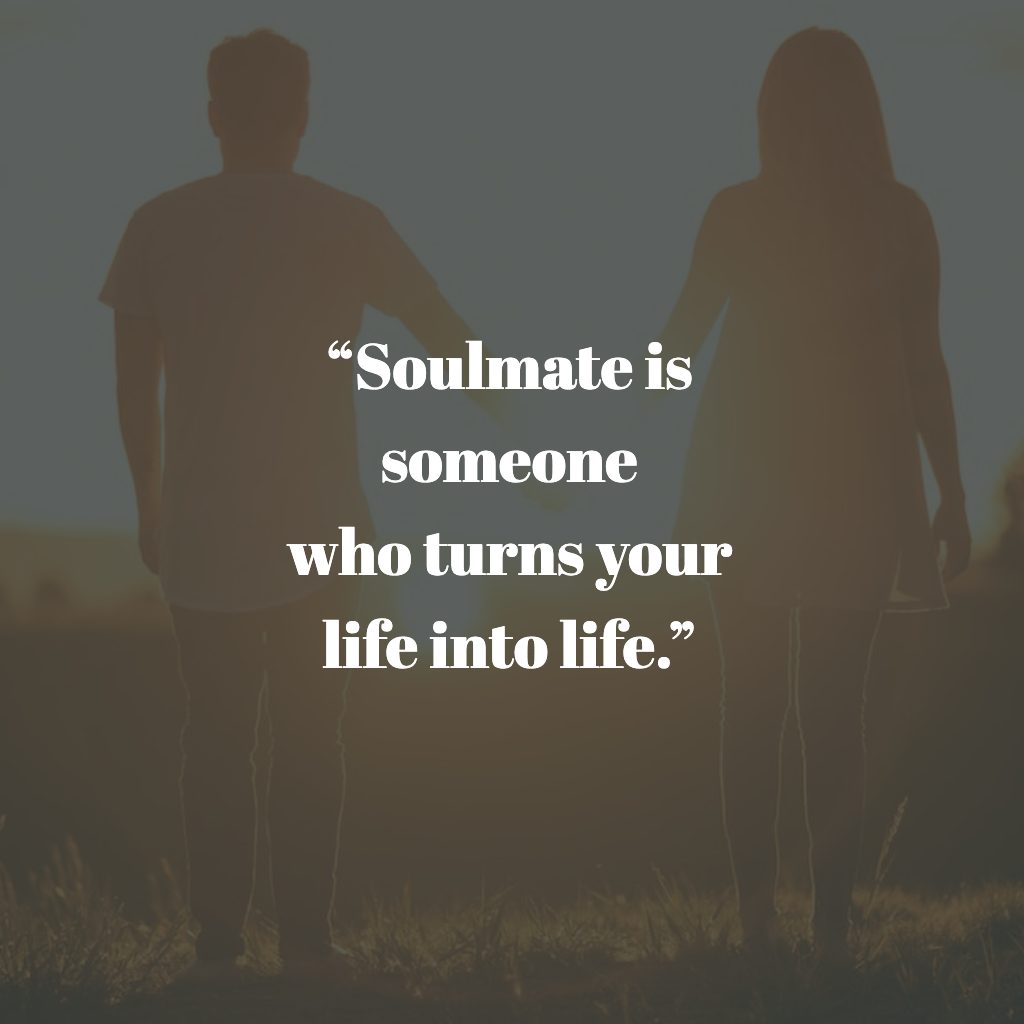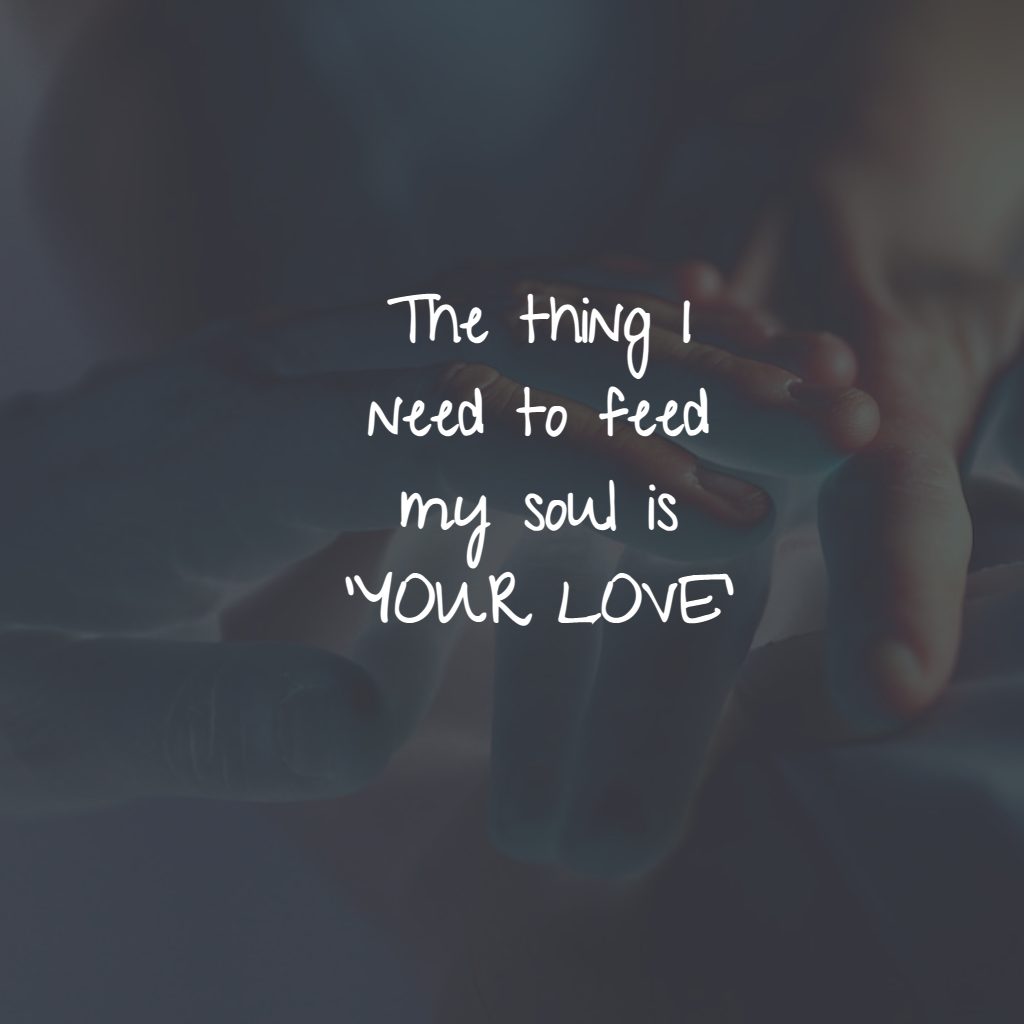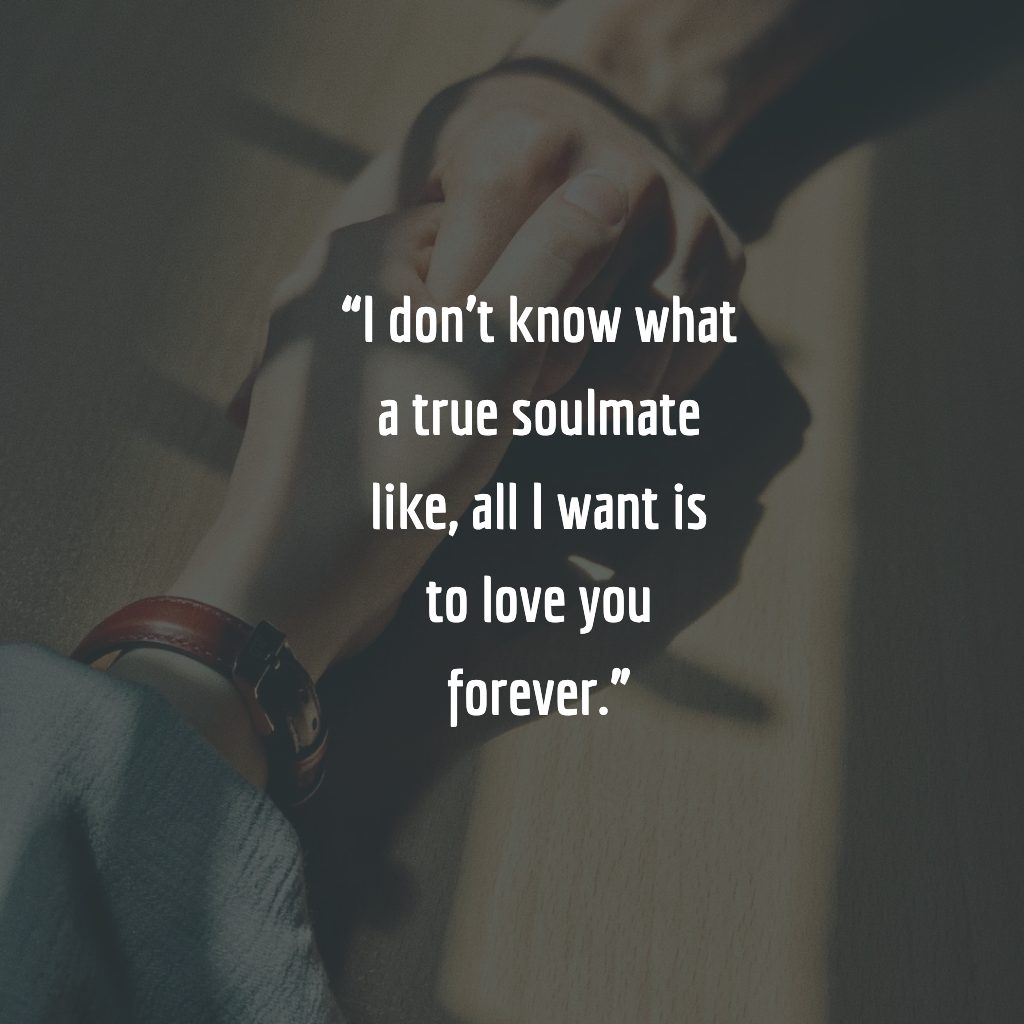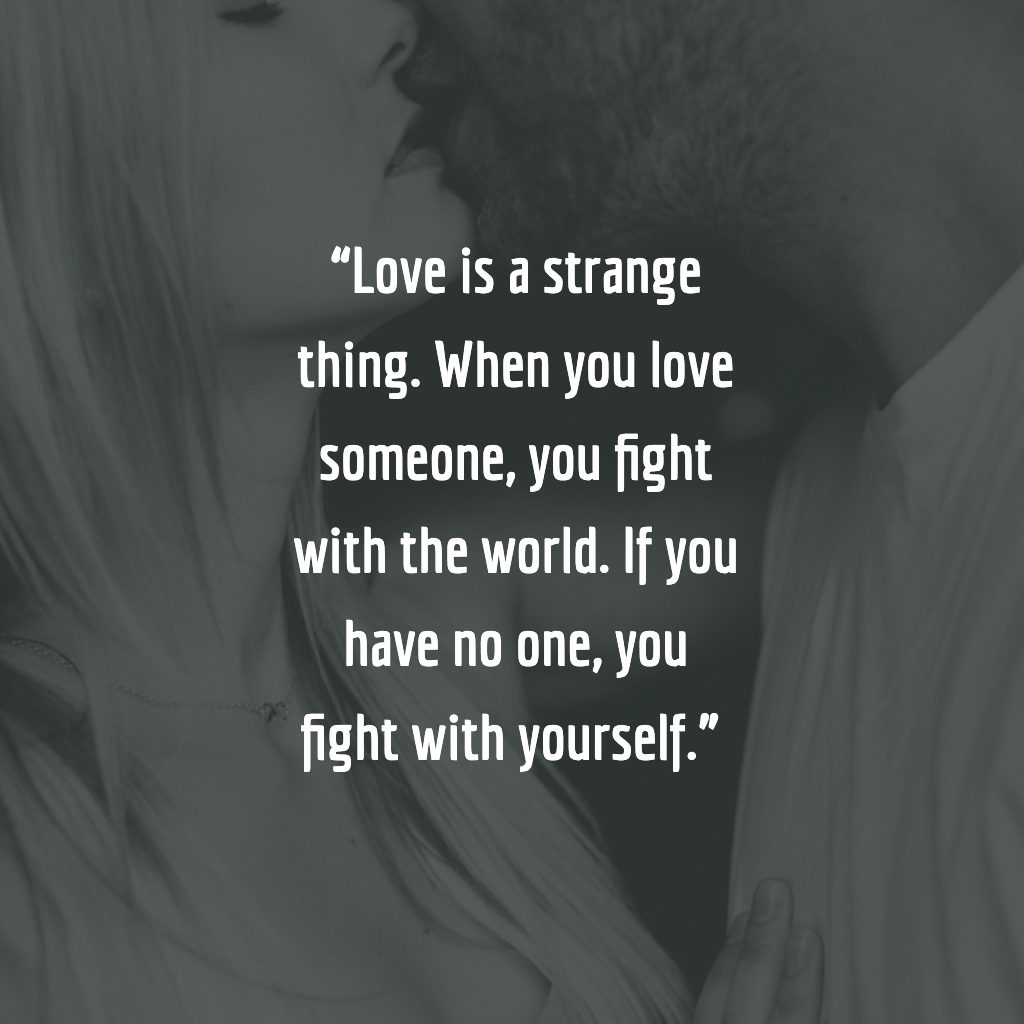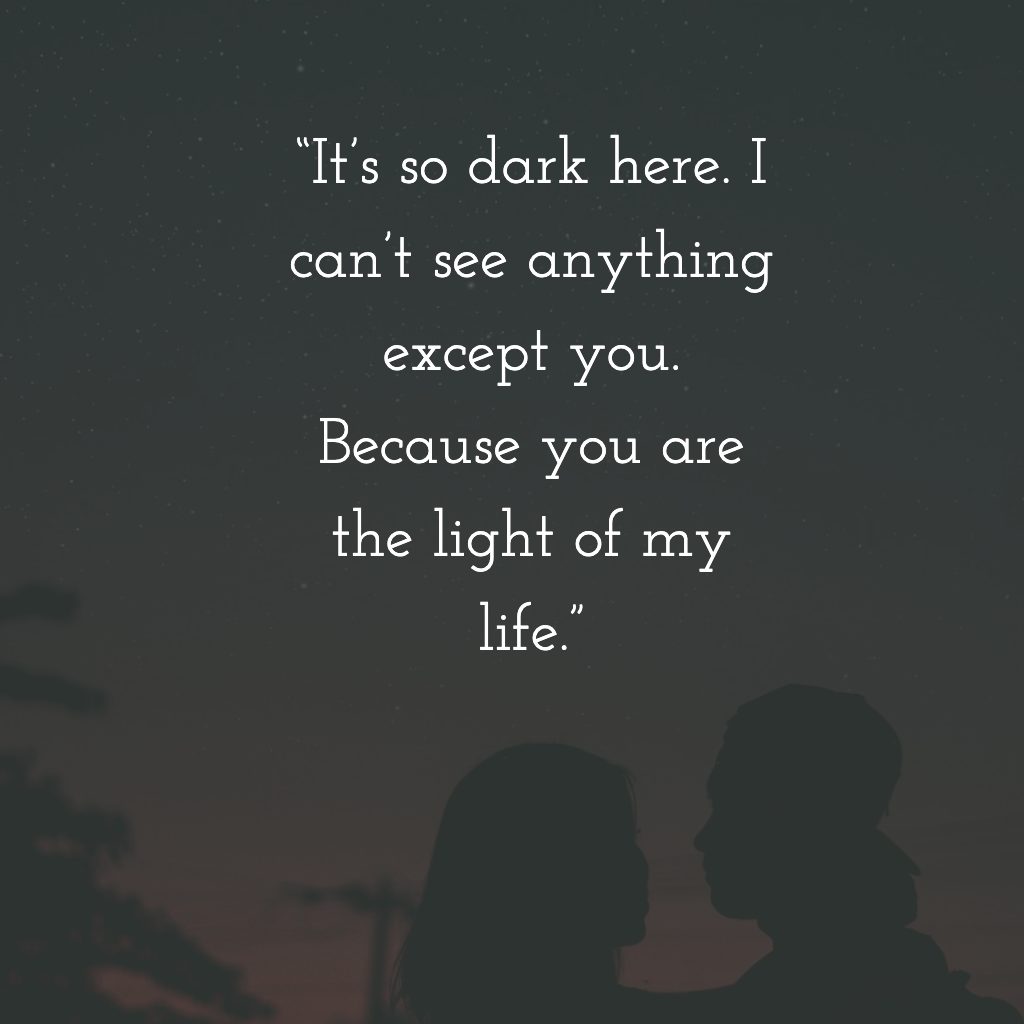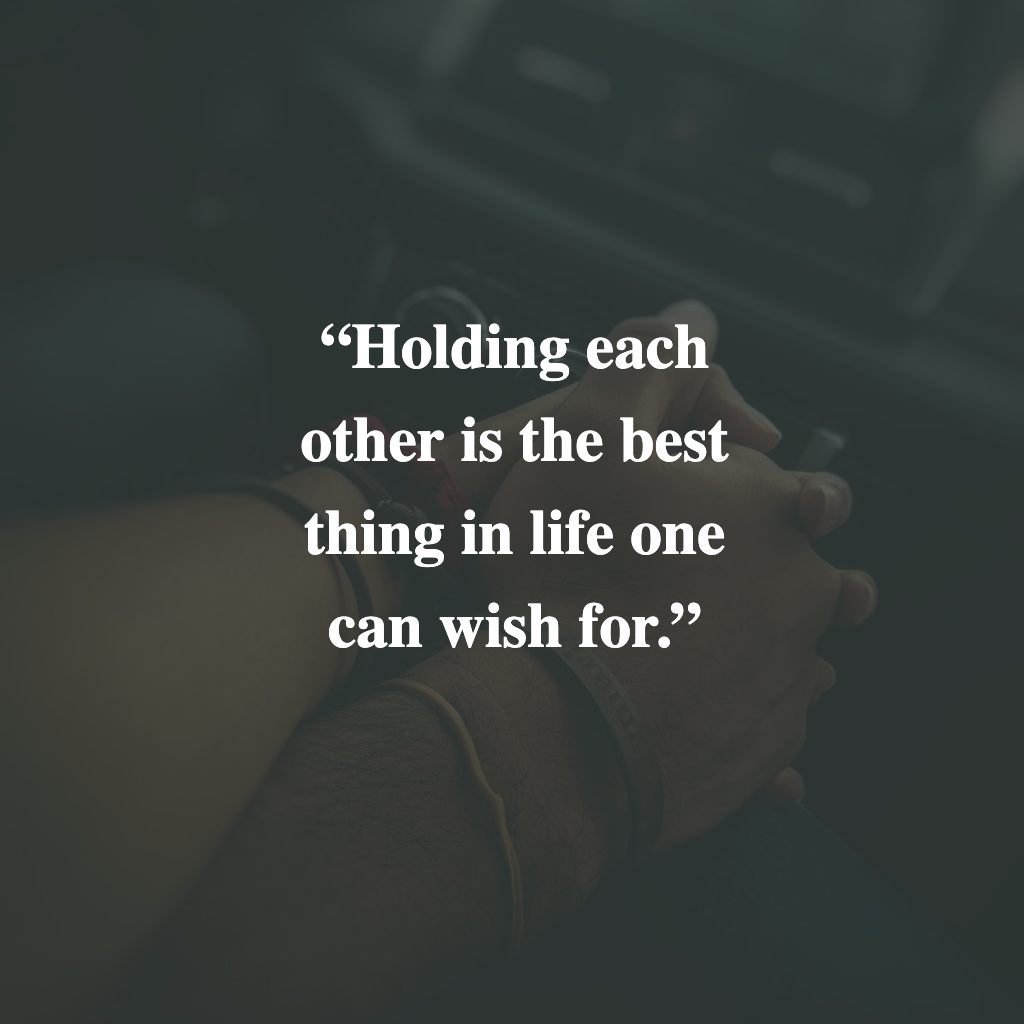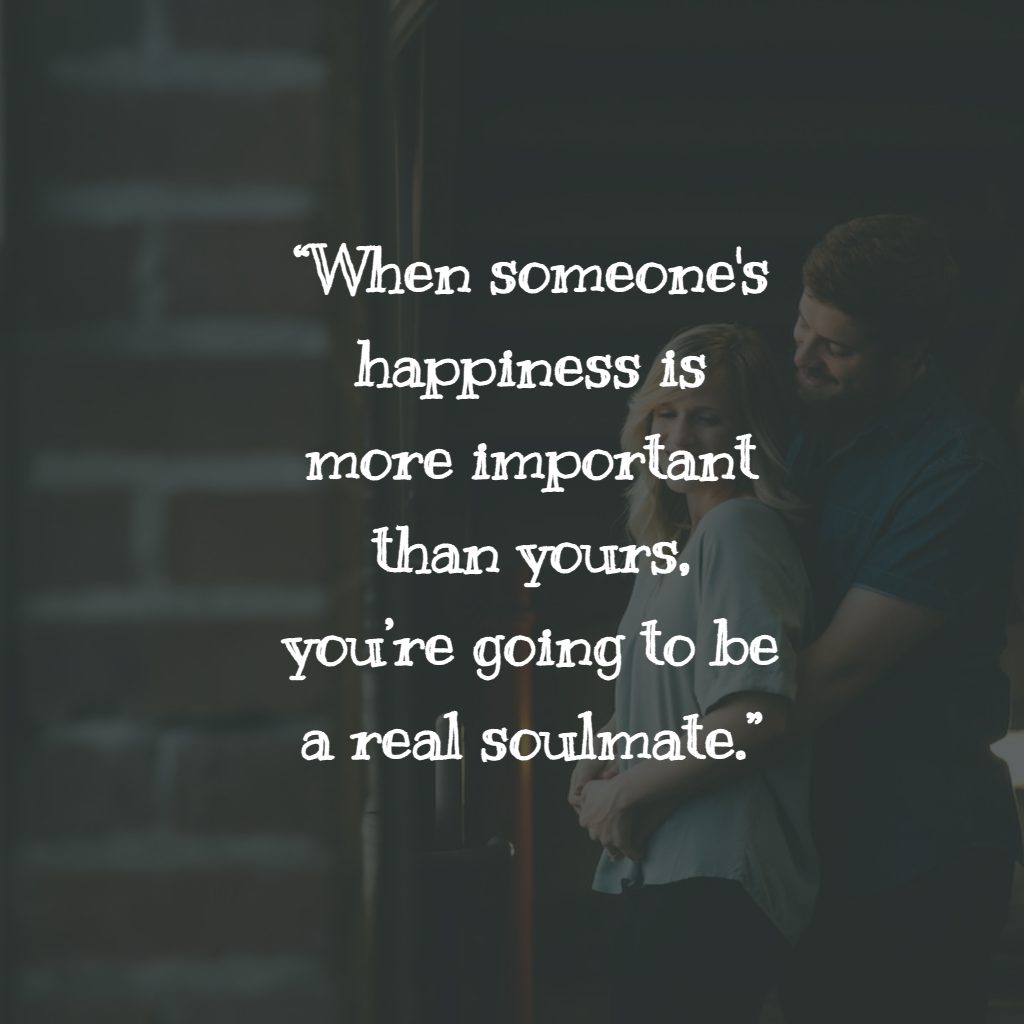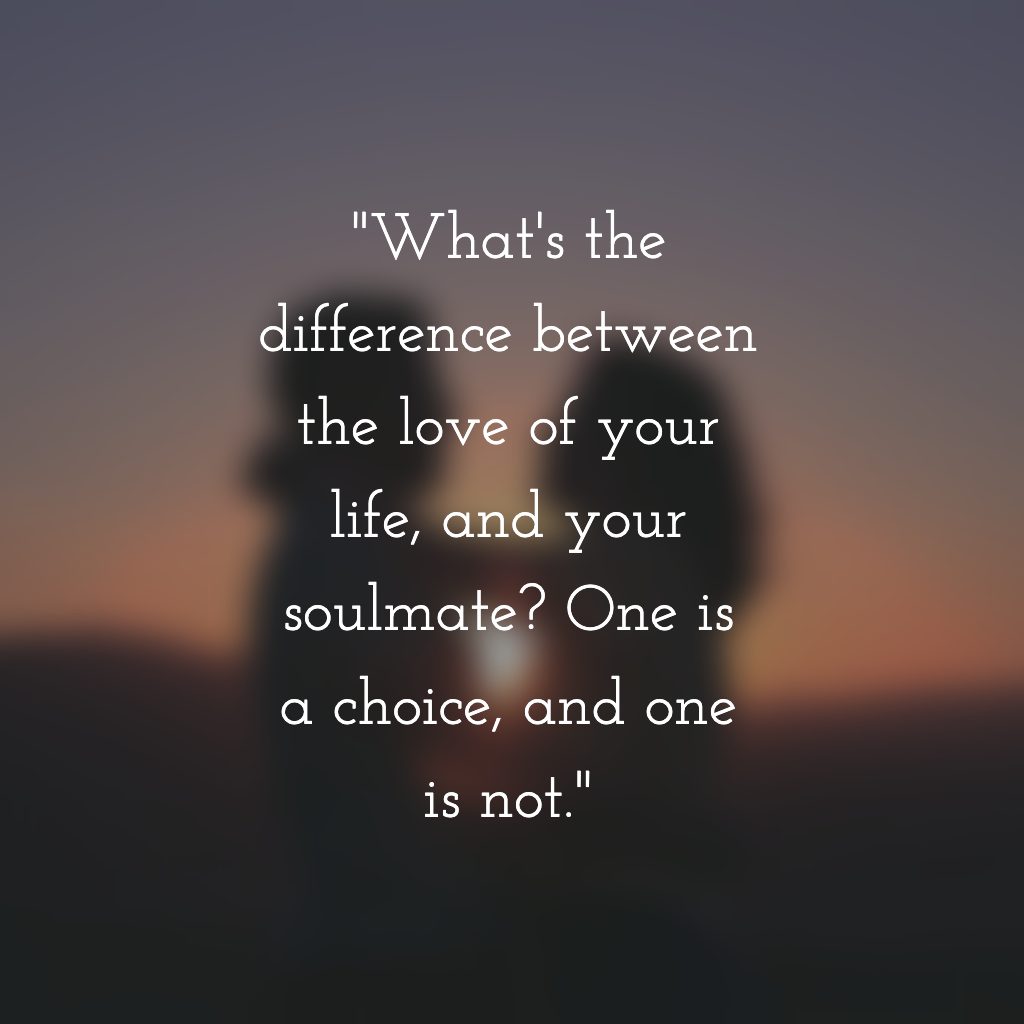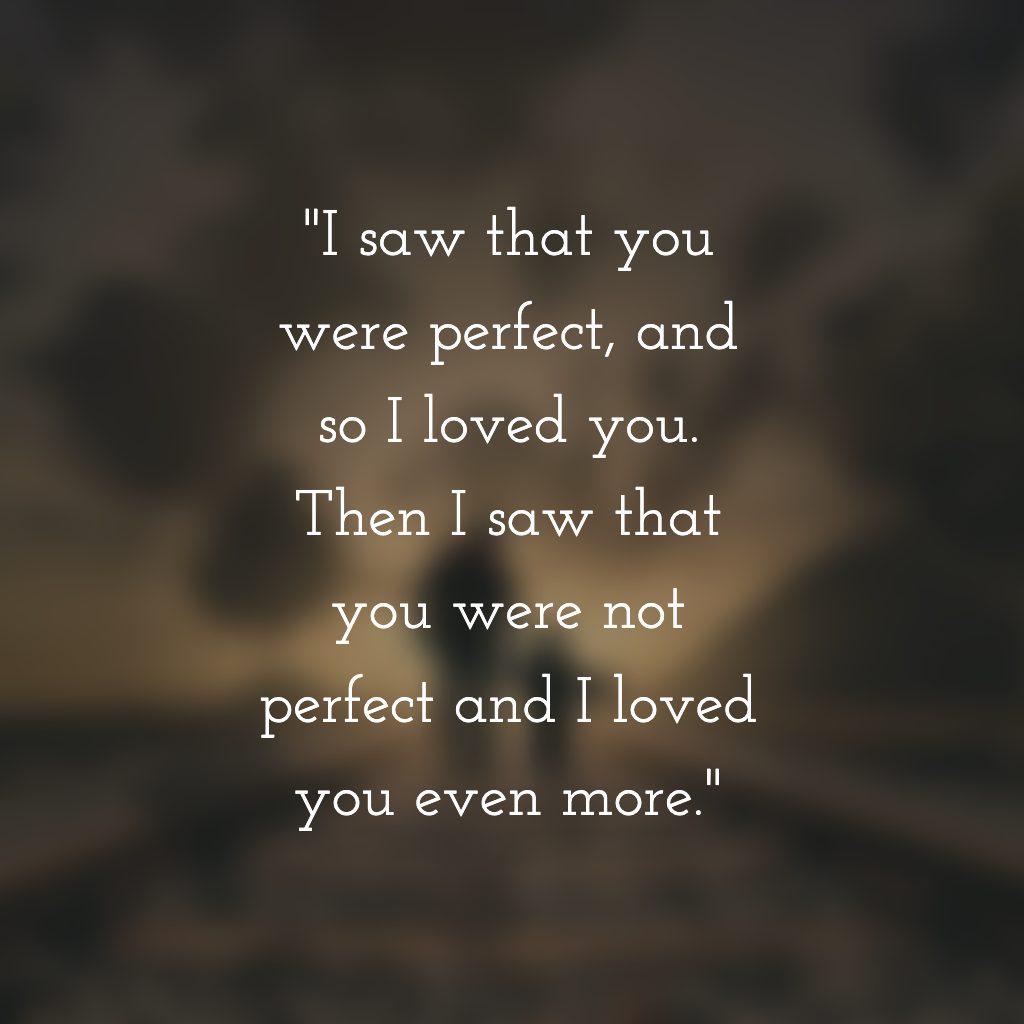 Short "My Soulmate Quotes" That Reflect Your Love
"Soulmate is someone who turns your life into life."
"The thing I need to feed my soul is 'YOUR LOVE'."
"When someone understands you, even in silence is your soulmate."
"True love doesn't claim you, rather it gives you."
"Real love stories have only the beginnings, there are no endings."
"First discover your soul and then find your soulmate."
"Passionate is for everyone but real lovers need to be silly."
"I told my heart, 'I'm not your', long before I met my soulmate."
Emotional Quotes About Soulmate to Feel the Deepness of Love
"I don't know what a true soulmate like, all I want is to love you forever."
"The greatest love stories are not only spoken but also acted upon."
"The purest feeling of the soul is highlighted by beauties. When the soul is satisfied, it arises its beauty."
"Lands can be separated by the ocean, but souls can't be separated by anything."
"You don't need to go out looking for love. Love has power, it will find you when the time comes."
"When you found your soulmate in your best friend that creates a true love story."
"The bonding between two souls is more ancient and older than the planet."
"Our bodies are new to each other but our souls knew each other from the beginning of life."
"Don't find a perfect person to love, rather see an imperfect person perfectly. Love works that way."
Heart Touching Cute Soulmate Quotes
"From the beginning of everything my heart was empty. You came and it filled. You are my soulmate."
"Grass can grow through rock. Then why not love can find a way to bloom in life?"
"A romantic relationship is not necessary to be a soulmate. He/she can be anyone who has a deep connection with your heart."
"Soulmate doesn't mean it has to be only the opposite sex. It can be similar sex also."
"Love is a strange thing. When you love someone, you fight with the world. If you have no one, you fight with yourself."
"Give a piece of your heart instead of giving a piece of soul. Because the heart is real but souls are eternal."
"It's so dark here. I can't see anything except you. Because you are the light of my life."
"When you're in love with a soul, everything including the body and thoughts becomes beautiful."
"To find a soulmate doesn't need time. It can be recognized instantly. It happens so strongly you realize it with your heart."
Deep Feeling Romantic Soulmate Quotes
"In all the world, your heart is the only one for me. In all the world, my love for you is incomparable. You and I are true soulmates."
"Instead of husband or boyfriend/girlfriend, anyone can be your soulmate who is connected with your thoughts and acts."
"I don't know from where I came nor do I know where I'm going. Only I know is I'm on to you."
"Soulmate can be found at the first sight of the first meet. You'll hear someone is whispering inside you 'this is he/she'."
"Get a true soul is very rare and hard. But it is real that true soulmate still exists."
"Relationship is understanding yourself, discover yourself, and a process of self-revelation."
"The heartbreaking feeling is only known when someone lost his/her soulmate. Because soulmate captures all the heart."
"Holding each other is the best thing in life one can wish for."
"Twin soulmates is a special bond which is based on unconditional love, respect and care for each other, bringing out the best in each other, and hope."
True Love Soulmate Quotes
"If your love is powerful enough to inspire you to meet with your soul, to do hearty work of self-discovery, then you are the right soulmate for that person."
"Until someone comes along, knock your heart, and gives love a meaning, it is just a common word."
"When you have found your soulmate, you will love him/her in numberless forms, numberless times….in this life and after this life, in age after age, forever."
"True love has the key to understanding all the mysteries. If someone in deeply into love, he/she is capable to learn everything that he/she had never dared to think."
"There was something in your eyes that made me trust you. Maybe it was because your eyes held the same cynicism, the same world-weariness I saw in myself in the mirror when I looked at."
"If you have ever felt close to a person that makes you confused why you two have separate bodies and two separate skins, which make sure you are in deep love."
"Having love can cost a lot but not having love always costs more than that. Those who feel fear to love, say love is an emptiness that robs the happiness from life.
"When someone's happiness is more important than yours, you're going to be a real soulmate."
"We don't know what our souls are made of, but we can surely say, 'our souls are the same and we made for each other'."
Soulmate Quotes By Famous People
"A soul mate is not found. A soul mate is recognized." — Vironika Tugaleva
"Love is composed of a single soul inhabiting two bodies." — Aristotle
"Immature love says, I love you because I need you. Mature love says, I need you because I love you." — Erich Fromm
"Soul mates may be linked, but fight to separate, causing wounds and confusion. They teach what no one else can." — Donna Lynn Hope
"The way to love anything is to realize that it might be lost." — G.K. Chesterton
"We meet our soulmates when we're on our soul path." — Karen M. Black
"What greater thing is there for two human souls than to feel that they are joined to strengthen each other, to be at one with each other in silent unspeakable memories." — George Eliot
"I describe a soulmate as a 'soul-nurturing mate'. Someone who nurtures your soul, thereby promoting insight and growth." — Karen Salmansohn
"It is an absolute human certainty that no one can know his own beauty or perceive a sense of his own worth until it has been reflected back to him in the mirror of another loving, caring human being." — John Joseph Powell
"Love is like a friendship caught on fire. In the beginning a flame, very pretty, often hot and fierce, but still only light and flickering. As love grows older, our hearts mature and our love becomes as coals, deep-burning and unquenchable." — Bruce Lee
"The minute I heard my first love story I started looking for you, not knowing how blind I was. Lovers don't finally meet somewhere. They're in each other all along." — Rumi
"A soulmate is someone who you could spend a great deal of time with just sitting on a sofa and feel happy. You don't need fanfare. You don't need to go out to expensive restaurants." — Karen Salmansohn
"A strong soul reaches anyplace, anytime; body fails to restrain it. And thus, perhaps soulmates are formed." — Munia Khan
"Sometimes, soulmates may meet, stay together until a task or life lesson is completed, and then move on. This is not a tragedy, only a matter of learning." — Brian L. Weiss
"A soulmate is someone whose way of viewing life is not necessarily the same as yours but complements yours. There is not a compromise, there is a compliment." — Paul Robear
Soulmate Quotes
A soulmate is someone who understands you on the deepest level, someone who loves you just as you are and accepts you for who you are. They are your confidante, your partner in crime, and your best friend. They make you feel like no one else can.
A soulmate is a person who sees into your heart and knows you inside out. They know all of your secrets and all of your dreams, and they support you every step of the way.
They bring out the best in you and make you feel safe and secure. Your soulmate is like a kindred spirit, a companion for life that will never leave your side.
You can feel the true spirit of soulmate love in these quotes:
"What's the difference between the love of your life, and your soulmate? One is a choice, and one is not."

Tarry Fisher
"When deep down in the core of your being you believe that your soulmate exists, there is no limit to the ways he or she can enter your life."

Arielle Ford
"He's more myself than I am. Whatever our souls are made of, his and mine are the same"

Emily Bronte
"Because of you, I can feel myself slowly, but surely, becoming the me I have always dreamed of being."

Tyler Knott Gregson
"I saw that you were perfect, and so I loved you. Then I saw that you were not perfect and I loved you even more."

Angelita Lim
"A heart worth loving is one you understand, even in silence."

Shannon L. Alder
"Love does not consist in gazing at each other, but in looking outward together in the same direction."

Antoine de Saint-Exupery
"Only once in your life, I truly believe, you find someone who can completely turn your world around."

Bob Marley
"You're nothing short of my everything."

Ralph Block
"A soulmate is an overused term, but a true soul connection is very rare and very real."

Hilary Duff
"Relationship is understanding. It is a process of self-revelation. Relationship is the mirror in which you discover yourself — to be is to be related."

Bruce Lee
"when you meet that person. a person. one of your soulmates. let the connection. relationship. be what it is. it may be five mins. five hours. five days. five months. five years. a lifetime. five lifetimes. let it manifest itself the way it is meant to. it has an organic destiny. this way if it stays or if it leaves, you will be softer. from having been loved this authentically. souls come into. return. open. and sweep through your life for a myriad of reasons. let them be who. and what they are meant."

Nayyirah Waheed
"It's a profoundly strange feeling, to stumble across someone whose desires are shaped so closely to your own, like reaching toward your reflection in a mirror and finding warm flesh under your fingertips."

Alix E. Harrow
"A soul mate's purpose is to shake you up, tear apart your ego a little bit, show you your obstacles and addictions, break your heart open so new light can get in, make you so desperate and out of control that you have to transform your life, then introduce you to your spiritual master."

Elizabeth Gilbert
"It was a million tiny little things that, when you added them all up, they meant we were supposed to be together… and I knew it."

Anonymous
Your Soulmate Loves You like Nobody Else
This incredible relationship serves as a daily reminder of how much you are loved and how much you are capable of loving. In each other, passion is seen for each others' lives, and honoring others' needs is separate yet inseparable.
Quotations below will bring you joy and rekindle commitment to the special bond that you have with your soulmate:
"We are the embodiment of cosmic consciousness that lives life eternal."

Wald Wassermann
"I swear I couldn't love you more than I do right now, and yet I know I will tomorrow."

Leo Christopher
"There is no charm equal to tenderness of heart."

Jane Austen
"To love and be loved is to feel the sun from both sides."

David Viscott
"In case you ever foolishly forget: I am never not thinking of you."

Virginia Woolf
"She was my religion. My north and south, my heaven and earth, the axis of rightness around which everything had suddenly aligned. For the first time in my life, all my polarised parts worked as one, humming happily along in harmony with the universe, finally understanding their place."

Angelita Lim
"Love doesn't make the world go 'round. Love is what makes the ride worthwhile."

Franklin P. Jones
"My soul and your soul are forever tangled."

N. R. Hart
"My love for you has no depth, its boundaries are ever-expanding."

Christina White
"The real lover is the man who can thrill you by kissing your forehead or smiling into your eyes or just staring into space."

Marilyn Monroe
"I love you – I am at rest with you – I have come home."

Dorothy L. Sayers
"True love is finding your soulmate in your best friend"

Faye Hall
"I've been in love with you since the very beginning. You asked why there isn't anyone else in my life, and the reason … is you."

Julie James
"Take love, multiply it by infinity and take it to the depths of forever, and you still have only a glimpse of how I feel for you."

Meet Joe Black
"You're always the first and the last thing on this heart of mine. No matter where I go, or what I do, I'm thinking of you."

Dierks Bentley
"There is nothing on earth more beautiful to me than your smile...no sound sweeter than your laughter...no pleasure greater than holding you in my arms. I realized today that I could never live without you, stubborn little hellion that you are. In this life and the next, you're my only hope of happiness....how can you have reached so far inside my heart?"

Lisa Kleypas
"I am in you and you in me, mutual in divine love."

William Blake
Your Soulmate Has Compatibility with You
Rather than simply waiting for your soulmate to provide the connection you desire, you must be a vision and source of love yourself.
You must tap into your loving-kindness to set an example for your soulmate to follow.
"Our soulmate is the one who makes life come to life."

Richard Bach
"Romance is thinking about your significant other, when you are supposed to be thinking about something else."

Nicholas Sparks
"Being deeply loved by someone gives you strength, while loving someone deeply gives you courage."

Lao Tzu
"It is an absolute human certainty that no one can know his own beauty or perceive a sense of his own worth until it has been reflected back to him in the mirror of another loving, caring human being."

John Joseph Powell
"You don't love someone for their looks, or their clothes, or for their fancy car, but because they sing a song only you can hear."

Oscar Wilde
"When you're in love, you're capable of learning everything and knowing things you had never dared even to think, because love is the key to understanding of all the mysteries."

Paulo Coelho
"What are the chances you'd ever meet someone like that? he wondered. Someone you could love forever, someone who would forever love you back? And what did you do when that person was born half a world away? The math seemed impossible."

Rainbow Rowell
"And he knew that at that moment, they understood each other perfectly, and when he told her what he was going to do now, she would not say 'be careful' or 'don't do it', but she would accept his decision because she would not have expected anything less of him."

J. K. Rowling
"I recognized you instantly. All of our lives flashed through my mind in a split second. I felt a pull so strongly towards you that I almost couldn't stop it."

J. Sterling
"You have half our gifts. I the other. Together we make a whole. Together we are much more powerful."

Joss Stirling
"Before I met you, my life ran on sheer amusement. After I met you, my life ran on sheer compassion."

Heenashree Khandelwal
"Our souls already know each other, don't they?' he whispered. 'It's our bodies that are new."

Karen Ross
You don't marry someone you can live with — you marry someone you cannot live without.
Your Soulmate Will Always Be There for You
It has been said that "the shortest distance between two people is an intention." This is certainly true about a life filled with a partner who is always at your back.
Quotations below will reflect how our attitude, choices, acts of kindness, and willingness to be there for each other make all the difference:
"I am who I am because of you. You are every reason, every hope, and every dream I've ever had."

Nicholas Sparks
"Love is the condition in which the happiness of another person is essential to your own."

Robert Heinlein
"True love is rare, and it's the only thing that gives life real meaning"

Nicholas Sparks
"In all the world, there is no heart for me like yours. In all the world, there is no love for you like mine."

Maya Angelou
"If you find someone you love in your life, then hang on to that love."

Princess Diana
"You come to love not by finding the perfect person, but by seeing an imperfect person perfectly"

Sam Keen
"The greatest love stories are not those in which love is only spoken, but those in which it is acted upon."

Steve Maraboli
"We meet our soulmates when we're on our soul path"

Karen M. Black
"If you remember me, then I don't care if everyone else forgets."

Haruki Murakami
"It's easy to fall in love. The hard part is finding someone to catch you"

Bertrand Russell
"A soul mate is someone who you carry with you forever. It's the one person who knew you and accepted you and believed in you before anyone else did or when no one else would."

Dawson Leery
"What greater thing is there for two human souls than to feel that they are joined to strengthen each other, to be at one with each other in silent unspeakable memories"

George Eliot
"It is so dark right now, I can't see any light around me. That's because the light is coming from you. You can't see it but everyone else can"

Lang Leav
"The soul mate doesn't have to be a romantic relationship. Sometimes in life, you meet people when you need them, and there is an immediate connection."

Alison G. Bailey
"A soulmate is the one person whose love is powerful enough to motivate you to meet your soul, to do the emotional work of self-discovery, of awakening."

Kenny Loggins
"People think a soul mate is your perfect fit, and that's what everyone wants. But a true soul mate is a mirror, the person who shows you everything that is holding you back, the person who brings you to your own attention so you can change your life."

Elizabeth Gilbert
"Soulmates tend to find each other during the respective pursuits of their soul missions. Creating a soulmate could be seen as a spiritual reward that we give ourselves, after pursuing many soul contracts rife with discord."

Linda Brady
"If you want to attract a life partner as your soulmate, there are several illusions you will need to relinquish. One is that your soul mate is someone you will be with for the rest of your life. You can have a soul mate relationship that lasts a few weeks, months, or years. Time has nothing to do with the quality of your connection and its importance in your life."

Sanaya Roman
Your Soulmate Has an Everlasting Bond with You
The next time you find yourself frustrated in a long-term relationship at the lack of charm, try an experiment.
Experiment: Forget about the people and world around you who are weighing you down. Instead, look into your heart. Can you become a source of greater love? Can you think of loving thoughts for your better half? If yes, can you extend these loving thoughts to your partner?
The collected quotes below will help you discover remarkable aspects of the relationship that lasts eternity:
"Ocean separates lands, not souls.."

Munia Khan
"You have the rest of your lives to catch up together. After all, soulmates always end up together."

Cecelia Ahern
"A bond between souls is ancient - older than the planet."

Dianna Hardy
"Giving someone a piece of your soul is better than giving a piece of your heart. Because souls are eternal."

Helen Boswell
"The way our fingers intertwine feels so natural and right; as if our hands hold memories of meeting in a thousand other lifetimes."

John Mark Green
"A soulmate will never leave you. They will always be apart of your life until one day the chance is given for them to become your life. It is then you will become one."

Faye Hall
"You two are bound to one another. You always have been … and you can't run away from what you are. No matter where you go, your feelings for her are going to follow you."

Mirella Muffarotto
"Time is too swift for those who fear, too long for those who wait, too short for those who finally find peace, but for those who love, time is eternal. For nothing is ever lost that God wants you to find."

Shannon Alder
"Our universe grants every soul a twin-a reflection of themselves -the kindred spirit – And no matter where they are or how far away they are from each other- even if they are in different dimensions, they will always find one another. This is destiny; this is love."

Julie Dillon
"Connecting with someone is not necessarily a bond with a significant other, or even a friend, but can be the indefinable - perhaps the rarest and most precious thing in life to find at all."

Donna Lynn Hope
"Inhale when I inhale. Exhale when I exhale. Breathe with me, for two beating hearts breathing one breath together become one."

Christina Westover
"And when one of them meets the other half, the actual half of himself, whether he be a lover of youth or a lover of another sort, the pair are lost in an amazement of love and friendship and intimacy and one will not be out of the other's sight, as I may say, even for a moment…"

Plato
"I hope you outlive me so I never have to know what life is like without you."

C. J. English
"I seem to have loved you in numberless forms, numberless times…In life after life, in age after age, forever."

Rabindranath Tagore
"There are no accidental meetings between souls."

Sheila Burke
Thoughts on Soulmate
One of the deepest devotions we can experience is the love shared between soulmates. Such dedication between two people goes beyond friendship; they are lovers, life-long partners, trusted advisors, and joyful co-creators of the future.
Soulmates have certain qualities like understanding, compatibility, and being lifesavers in hard times.
In simplest terms, your soulmate is your lover, but not all lovers are soulmates. Tarry Fisher describes it well when he says, "There's no disappointment if you don't have a soul mate yet. All you have to believe in is such love, and your soulmate will find you."
It is essential to bring lightness and laughter into the relationship so that problems don't get in the way of a lifelong bond. Even after years go by and the mortgage is paid off, two soulmates will still be there for each other.
How to Find Your Soulmate?
By prioritizing becoming a source of love, you take an important step toward finding a soulmate.
The more love you give, the more you will receive; all great authors and people agree on this! As long as you focus on being a loving person and less on receiving love, you will find your soulmate.
Concluding Thoughts
I hope, these soulmate quotes will be helpful for you and give you some perspective views on love. Because sometimes we confuse the difference between lover and soulmate.
If you have already found your soulmate, then why not share these emotional love quotes with her or him to make your bond even stronger?
Have you liked anyone's quotes? Which one was your favorite? Let me know by commenting below.
If you have anything in your mind regarding soulmate quotes, feel free to share your thoughts. Thank you for being with us in better life thoughts. Be mindful, be happy.