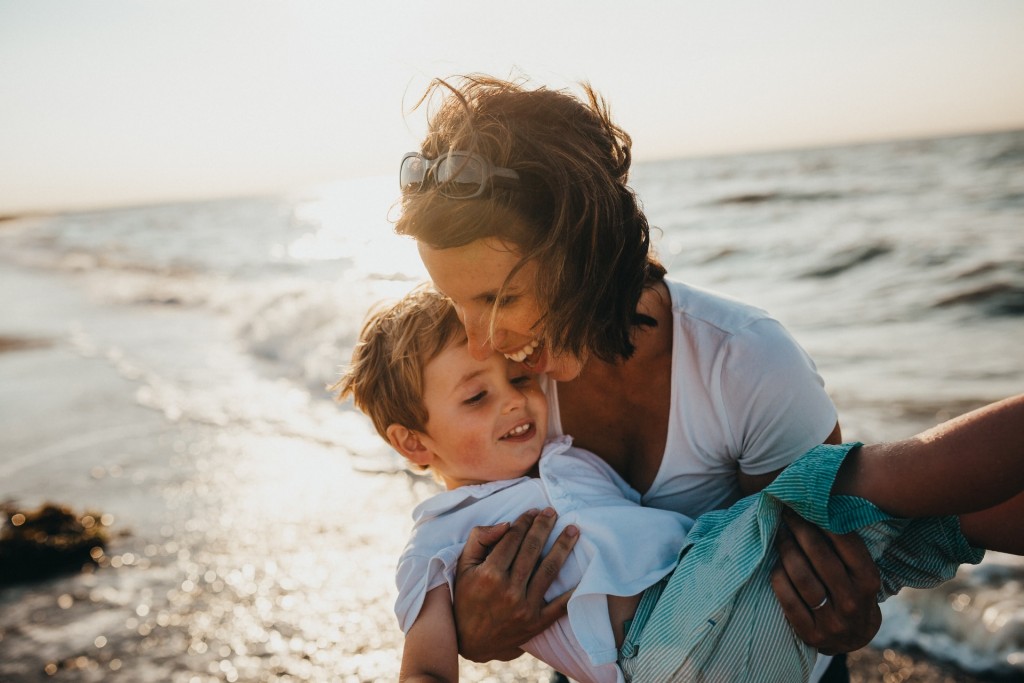 It's been said that a mother's love is unconditional, and that statement couldn't be more true. Nothing can compare to the love and support a mother provides.
To honor this beautiful relationship, we have gathered together some of the best "I Love You Mom Quotes" out there.
Whether you're looking for a heartfelt sentiment to show your mom how much you appreciate her, or just want to show her that she's always on your mind, these quotes will warm her heart and let her know how amazing she is.
So, keep reading to discover the perfect way to express your love for your mom.
Quotes To Express Mother Love
A mother's love is the purest form of love. It's unconditional and words are never enough to express it completely.
Your mother is always there for you through thick and thin, and it's important to thank her for all the love and dedication she put in through the years.
Remind her of your love and gratitude with these quotations.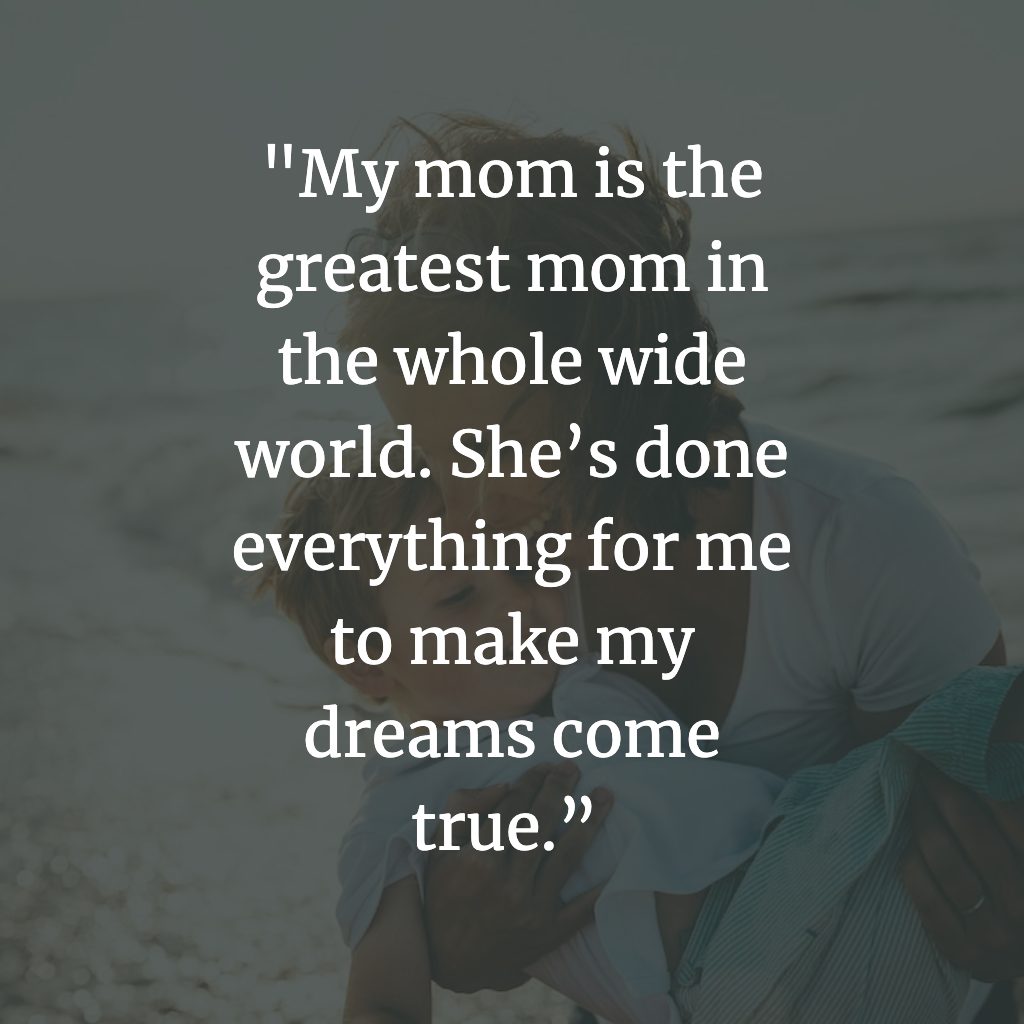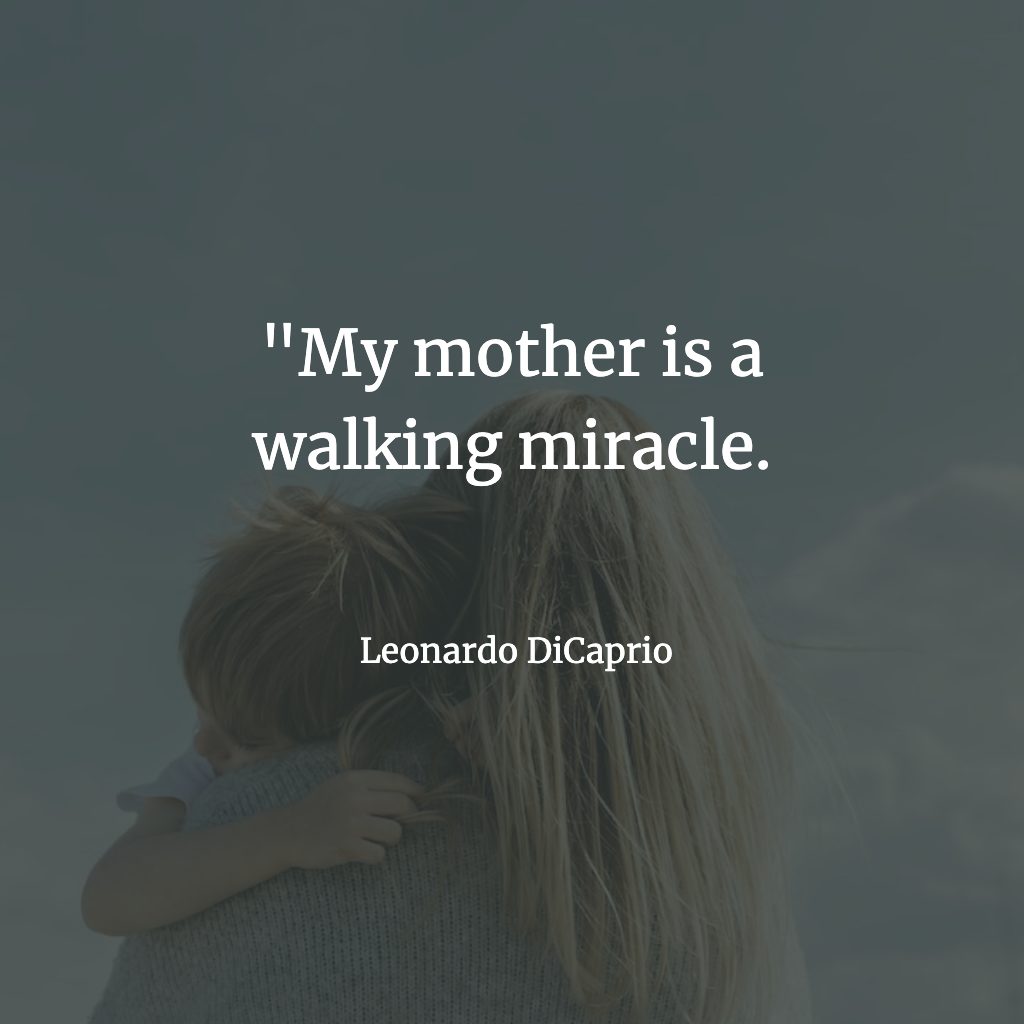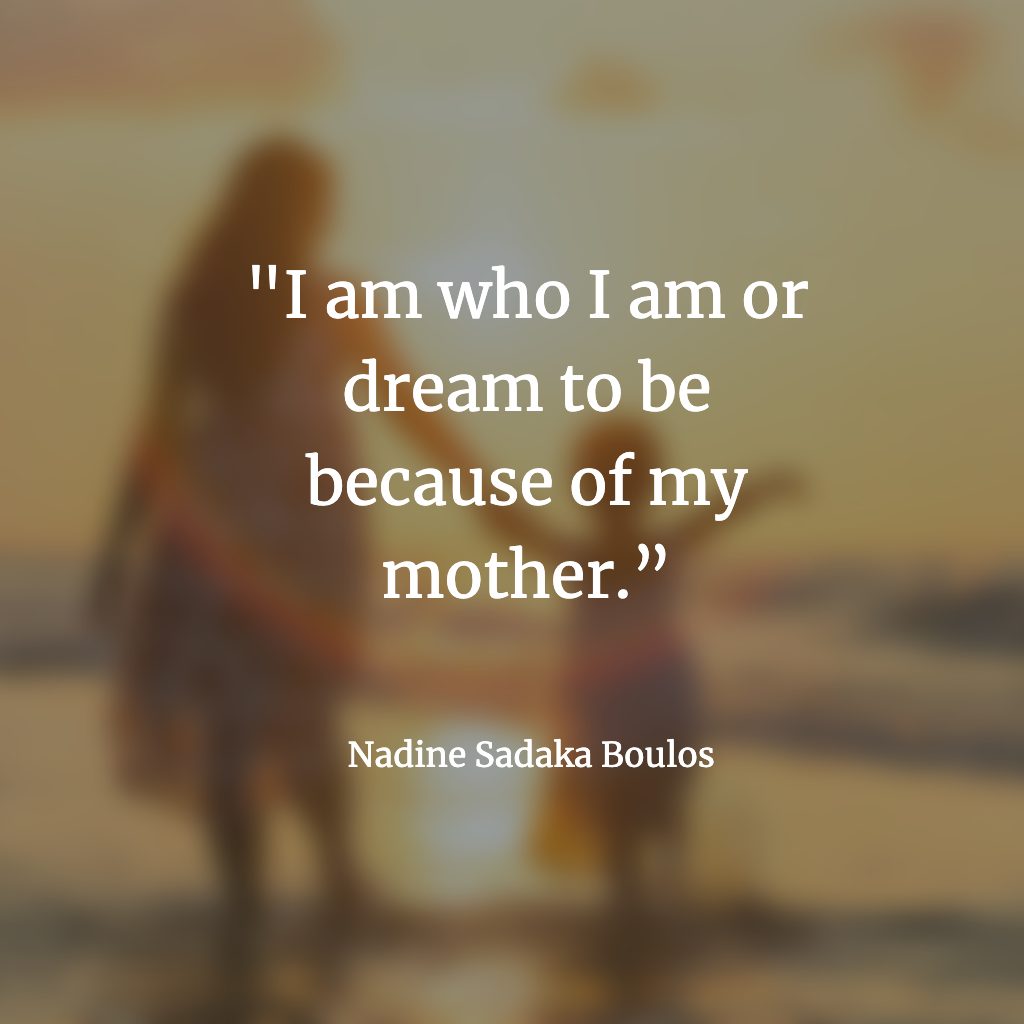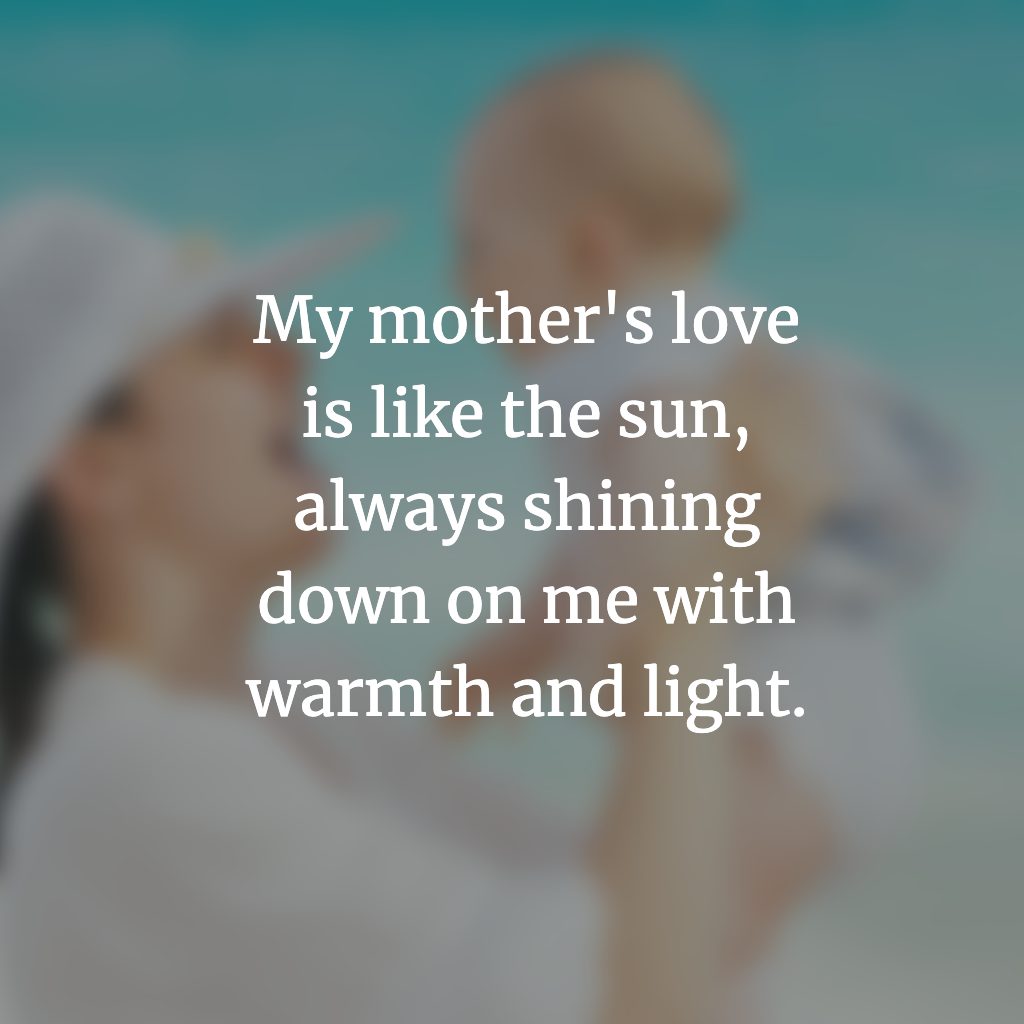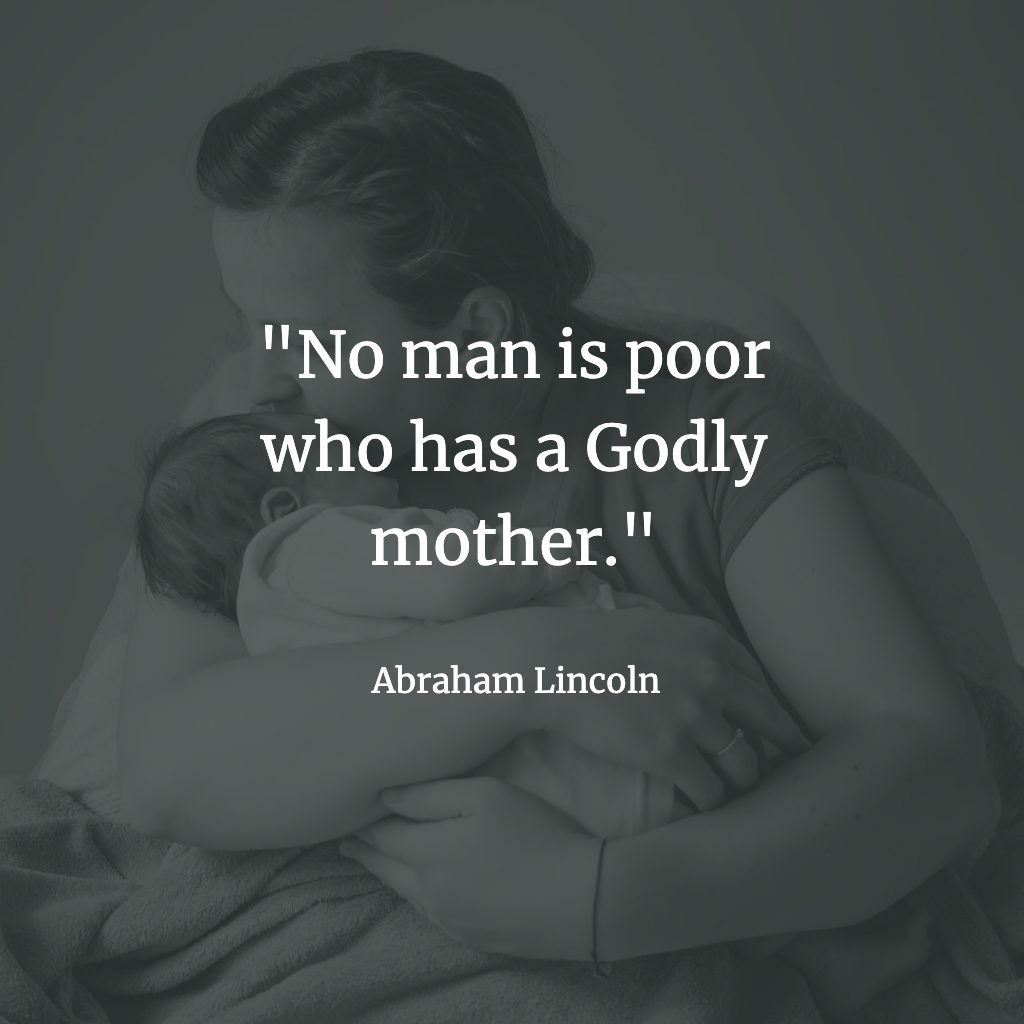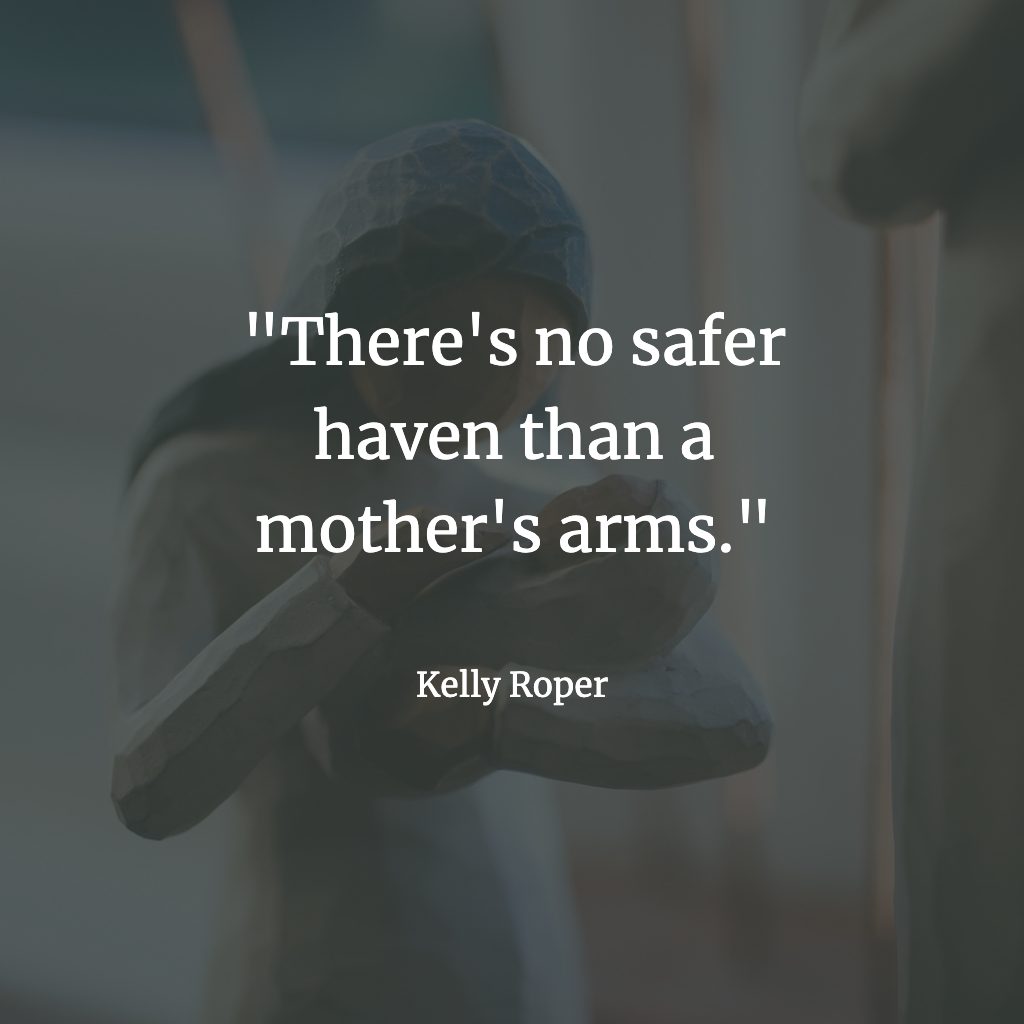 "Mother's love is peace. It need not be acquired, it need not be deserved. If it is there, it is like a blessing; if it is not there it is as if all the beauty had gone out of life." – Erich Fromm
"A mother is she who can take the place of all others but whose place no one else can take." – Cardinal Mermillod
"When you are looking at your mother, you are looking at the purest love you will ever know." —Charley Benetto
"I love my mother as trees love water and sunshine. She helps me grow, prosper, and reach great heights." – Terry Guillemets
"We are born of love; Love is our mother." — Rumi
"My Mother: She is beautiful, softened at the edges and tempered with a spine of steel. I want to grow old and be like her. " —Jodi Picoult
"Mothers can forgive anything! Tell me all, and be sure that I will never let you go, though the whole world should turn from you." – Louisa May Alcott
"A mother's love for her child is like nothing else in the world. It knows no law, no pity. It dares all things and crushes down remorselessly all that stands in its path." - Agatha Christie
"Life began with waking up and loving my mother's face." —George Eliot
"No language can express the power and beauty and heroism of a mother's love." — Edwin Chapin
"My mother is everything to me. She's my anchor, she's the person I go to when I need to talk to someone. She is an amazing woman." —Demi Lovato
"My mother is a walking miracle." —Leonardo DiCaprio
"I would say that my mother is the single biggest role model in my life, but that term doesn't seem to encompass enough when I use it about her. She was the love of my life." —Mindy Kaling
"When you feel all lost like you have nothing, just go and hug your mom, you will realize what you have got." — Mukta Raibagi
"Mother love is the fuel that enables a normal human being to do the impossible." – Marion C. Garretty
"There is something about losing your mother that is permanent and inexpressible - a wound that will never quite heal." ― Susan Wiggs, The Goodbye Quilt
"A mother's hug lasts so long that you can feel it even though she's gone." — Iduna Rosetop
"A mother's love is more beautiful than any fresh flower." —Debasish Mridha
"The moment she was here, I was able to see her, the moment she's not here, I am able to feel her, she is air, present in every touch of it! Mother " ― Pritam
"To describe my mother would be to write about a hurricane in its perfect power. Or the climbing, falling colors of a rainbow." —Maya Angelou
"Mother, there is no substitute for her. She is irreplaceable and she is incomparable." — Kritika Singh
"Well a mother, a real mother, is the most wonderful person in the world. She is the angle voice that bids you goodnight, kisses your cheek, whispers ' sleep tight ' — Katie Roberts
"There is no such thing as a bad mother, for, without her, we would not be here today." ― Atul Mehra
"Mother's love is infinite. A child can't outgrow it and a mother can't conceal it." ― Michael Bassey Johnson, The Book of Maxims, Poems and Anecdotes
"In this world, there is no one more essential than a mother." ― Debasish Mridha, MD
"A mother's love is everything. It is what brings a child into this world. It is what molds their entire being. When a mother sees her child in danger, she is literally capable of anything. Mothers have lifted cars off of their children and destroyed entire dynasties. A mother's love is the strongest energy known to man." —Jamie McGuire
"When no one could see my tears, my mother wiped it. When I fall ill, she's the one who tenders me. When everyone expected me to walk, she already had felt my kick. She wouldn't eat until I fill my stomach full. Never did I know that behind your smile was the tiredness and grief. How do you mend my heart while that in you is broken? How did you hold your anger when I was rude to you? How do I thank you in words? I owe you your dreams, mother. I love you." — Aqsa Nek
"A mother is like a rose that never withers" — Jean Gastaldi
"What a blessing a mother can be, a gift of love for eternity, nurturing you from the very start, with the beating of her heart. A wise teacher to lead the way, there to guide you when you stray. With gentle hands and word so kind, she always knows what's on your mind. A trusting friend whose always there, a shoulder to absorb every tear. Someone to catch you when you fall, a strong backbone a sturdy wall. A caring doctor who knows how you feel, with hugs and kisses that really heal. With so many different jobs to do, a mother is truly a blessing for you." —Dhiman
"My mother's smile is so big we built an entire home inside of it." — Rudy Francisco
"A mother is a person who, seeing there are only four pieces of pie for five people, promptly announces she never did care for pie." —Tenneva Jordan
". . . I do not tell you often enough, dear Mother, how very grateful I am that I am yours. It is a rare parent who would offer a child such latitude and understanding. It is an even rarer one who calls a daughter friend. I do love you, dear Mama." ― Julia Quinn, To Sir Phillip, With Love
"Not a day goes by where I don't see her cross on the side of that highway. I remember how good she smelled. Always smiled . . . She was the only person always there for me, my mother." ― Michael Dault, The Sons of Summer
"A mother is someone who nurtures, someone who cares for the deepest places of your heart. She ensures you get the best while she makes all the sacrifices for herself because she loves her children more than anything else in the world. Because your happiness means the world to her. Truly, a mother is a selfless, loving human who must sacrifice many of their wants and needs for the wants and needs of their children." — Vera Caspar
" A real mom: Emotional, yet the rock. Tired, but keeps going. Worried, but full of hope. Impatient, yet patients. Overwhelmed, but never quits. Amazing, even though doubted. Wonderful, even in chaos. Life changer, every signal day." — Rachel Martin
"A mother is an angel with wings of love and freshness of flowers." ― Debasish Mridha, MD
"I like it when my mother smiles. And I especially like it when I make her smile." ― Adriana Trigiani, Viola in Reel Life
"I want to stay curled and cozied and chocolated….forever in my mother's arms." ― Sanober Khan
"Thousands faces we see every day, few we forget few we remember but at the end of the day we only want our mother." — Magic of poems
"I realized when you look at your mother, you are looking at the purest love you will ever know." ― Mitch Albom, For One More Day
"No language can express the power and beauty and heroism of a mother's love." — Edwin Chapin
"My mother … had a very deep inner spirituality that allowed her to rebuild her life. It's extraordinary that she had such a strong sense of self and such a commitment to the future and such a strong creative sense that she could build new worlds for herself and for us out of the total devastation in her life." —Caroline Kennedy
"No man is poor who has a Godly mother." —Abraham Lincoln
"If you have a mom, there is nowhere you are likely to go where a prayer has not already been." — Robert Brault
Mom Care For Her Children Quotes
No matter our age, our mother is always anxious and caring for us. She rises early in the morning to provide for us and do the housework, so we can carry on with our daily lives. She looks out for us, for our family, and it is time for us to show her that we look out for her as well.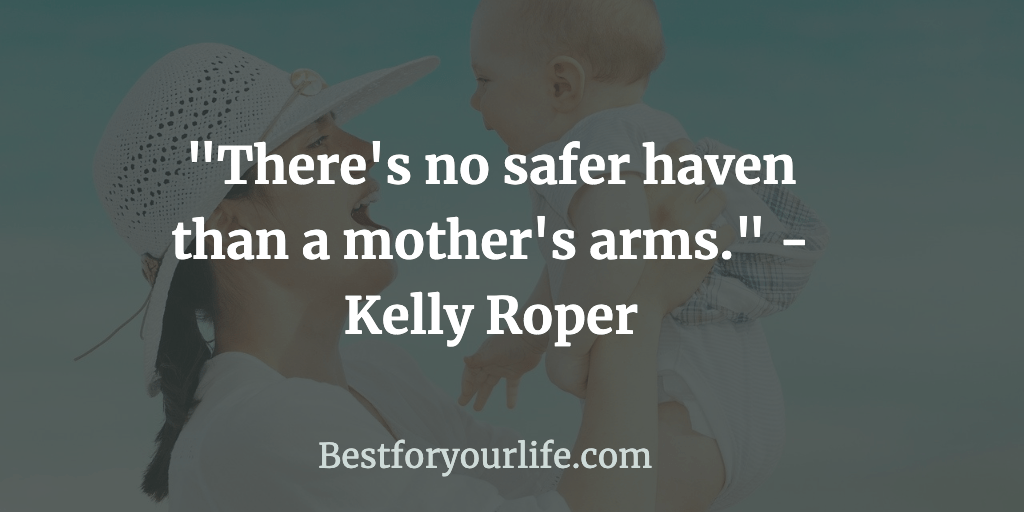 "As mothers and daughters, we are connected with one another. My mother is the bones of my spine, keeping me straight and true. She is my blood, making sure it runs rich and strong. She is the beating of my heart. I cannot now imagine a life without her." ―Kristin Hannah
"My mom is a never ending song in my heart of comfort, happiness, and being. i may sometimes forget the words but i always remember the tune." ― Graycie Harmon
"There's no safer haven than a mother's arms." - Kelly Roper
"Mothers are a special gift sent from God above. They bless us with their nurturing and fill us with their love." — Faye Diane Kilday
"If I have done anything in life worth attention, I feel sure that I inherited the disposition from my mother." - Booker T. Washington
"My mother is pure radiance.  She is the sun I can touch and kiss and hold without getting burnt." ― Sanober Khan
"Mothers are like glue. Even when you can't see them, they're still holding the family together." - Susan Gale
"You may have tangible wealth untold; caskets of jewels and coffers of gold. Richer than I you can never be. I had a mother who read to me." ― Strickland Gillian
"There is no one who takes care of us as lovingly as our mother does. She is our living God." ― Mohtasham Usmani
"Mother's ways are higher than others, even when everyone rejects, mother accepts with her arms open and wide." ― Amit Ray
"A mother's arms are more comforting than anyone else's." —Princess Diana
"Thank you, Mom, for the way you managed yourself during the childish, mean, selfish, insensitive, irresponsible, unreasonable, hateful moments I put you through. From your example I learned to be patient, positive, kind, selfless, sympathetic, reliable, sensible, and loving. You have my endless appreciation." ― Richelle E. Goodrich, Making Wishes: Quotes, Thoughts, & a Little Poetry for Every Day of the Year
"Mama was my greatest teacher, a teacher of compassion, love and fearlessness. If love is sweet as a flower, then my mother is that sweet flower of love." – Stevie Wonder
"There is no velvet so soft as a mother's lap, no rose as lovely as her smile, no path so flowery as that imprinted with her footsteps." —Archibald Thompson
"Mothers have this amazing ability to hear a cough through closed doors in the middle of the night, three bedrooms away." — Landeelu
"She raised us with humor, and she raised us to understand that not everything was going to be great—but how to laugh through it." —Liza Minnelli (on mom Judy Garland)
Mom Support Me Quotes
With these warm words, we might be able to thank our mothers for supporting us when we are too weak, for staying by our side in our tough times, and for helping us stand after every fall.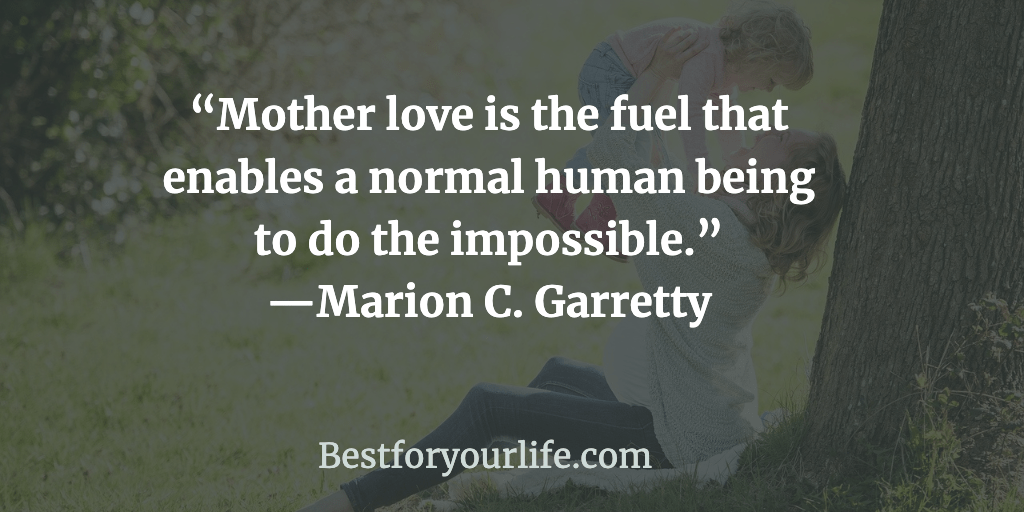 "All that I am or ever hope to be, I owe to my angel mother." —Abraham Lincoln
"Mama looked into me and saw something worth believing in, long before I believed in myself."— Keion Jackson
"My mother was the most beautiful woman I ever saw. All I am I owe to my mother. I attribute my success in life to the moral, intellectual, and physical education I received from her." —George Washington—
"I remember my mother's prayers and they have always followed me. They have clung to me all my life." ―Abraham Lincoln
"Mother — that was the bank where we deposited all our hurts and worries." — T. Dewitt Talmage
"For the hand that rocks the cradle is the hand that rules the world." —W.R. Wallace
"My mother was my role model before I even knew what that word was." —Lisa Leslie
"My mother has always been my emotional barometer and my guidance. I was lucky enough to get to have one woman who truly helped me through everything." — Emma Stone
"Most people's mothers are the most influential person in their life. But my mother survived the camps, and she was very strong. She made me strong, but she wanted me to be strong. That's more important." —Diane von Furstenberg
"My mom is the greatest mom in the whole wide world. She's done everything for me to make my dreams come true." —Josh Hutcherson
"I am who I am or dream to be because of my mother." ― Nadine Sadaka Boulos
"MOTHERS: A gift so divine, Undivided devotion, An unquenchable fire, Supporting our dreams are your desire, What meanings are in your tears of joy? What stories are in your sweats of pain? Mother, in your eyes and in the beating of your heart I fathom the essence of true love." — Aananse
"Mothers believe in us more than we believe in ourselves, do more for us than do for themselves, worry about us more than we realize, pray for us more than we'll ever know, value us more than anything in the world, give us more than they can afford, love us more than anyone else can, matter more than words can express. — Kathy R. Jeffords
"Mother love is the fuel that enables a normal human being to do the impossible." —Marion C. Garretty
"My mother is my root, my foundation. She planted the seed that I base my life on, and that is the belief that the ability to achieve starts in your mind." —Michael Jordan
Mom is My Friend Quotes
Whether we are stressed, happy, scared, anxious, sad, excited, or annoyed we can always turn to our mother to share our feelings.
One look and a mother knows something is wrong with her child.
A mother is the most trusted friend, she is the other half and human diary of a child. Therefore, we should help her realize we are her best friend too.
"There were times when…I didn't have a lot of friends. But my mom was always my friend. Always." – Taylor Swift
"A mother is your first friend, your best friend, your forever friend." ― Amit Kalantri, Wealth of Words
"My mother is my friend who shares with me her bread, All my hopelessness cured! Her company makes me secured!" ― Israelmore Ayivor, The Great Hand Book of Quotes
"A mother is the truest friend we have, when trials heavy and sudden fall upon us; when adversity takes the place of prosperity; when friends desert us; when trouble thickens around us, still will she cling to us, and endeavor by her kind precepts and counsels to dissipate the clouds of darkness, and cause peace to return to our hearts." ―Washington Irving
Mom As Our Mentor Quotes
A mother plays a pivotal role in our lives. Not only does she provide us with motivation and emotional support, but she also serves as a role model.
She is the best mentor we could ever have, as she teaches us how to live a good life and recognize the distinction between right and wrong.
Furthermore, she disciplines us and encourages us to be kind and respectful.
"Mothers are the best life consultants and mentors. Their experience and wisdom is beyond anything anyone can buy. Their role is the hardest of all. Their nourishment is a life long gift. They guide us for life." — Patricia Lagopatis
"Over the years, I learned so much from mom. She taught me about the importance of home and history and family and tradition. She also taught me that aging need not mean narrowing the scope of your activities and interests or a diminution of the great pleasures to be had in the everyday." – Martha Stewart
"You showed me when I was young just how to grow, You showed me everything that I should know, You showed me just how to walk without your hands, Cuz mom you always were the perfect fan" —The Backstreet Boys
"Acceptance, tolerance, bravery, compassion. These are the things my mom taught me." —Lady Gaga mentor
Words To Express How Much You Love Her
A mother's love is a powerful force that can bring comfort in the darkest of times and joy in the happiest of moments.
A mother's love is the strongest and most beautiful of all, for it is a love that is willing to sacrifice her own happiness for the well-being of her children.
Here are a few lines to help you express your love more deeply.
A mother's love is like an unshakeable foundation, strong and unwavering, a bond that will never be broken.
My mother's love is like a beautiful garden, full of warmth and happiness that will never fade.
A mother's love is a gift that lasts a lifetime, and I am so blessed to have it.
My mother's love is like the sun, always shining down on me with warmth and light.
My mother's love is unconditional and pure, a never-ending source of strength and comfort.
My mother's love is like a river, always flowing, never-ending, and always providing me with the sustenance I need.
A mother's love is like a safe haven, where I can escape from the world and be myself.
My mother's love is like a warm embrace, always giving me a sense of security and peace.
My mother's love is like a beacon of hope, always guiding me toward a better tomorrow.
My mother's love is a beautiful masterpiece, crafted with love, care, and devotion.
Here is How You Can Express Your Love to Your Mother
Mothers are the ones who give birth to us, take care of us, and guide us to the right path. They are guardian angels who watch over us and protect us all the time. A mother's love is unconditional, it has no boundaries and no laws.
The best way to express your love for your mother is by telling her directly and showing her through your actions.
Give her compliments, show her your appreciation, and spend quality time with her. Let her know how much you care and that she is an important part of your life.
Show your gratitude for all the things she has done for you, and give her a hug and a kiss whenever you can.
Mothers Are Amazing & They Deserve All the Love
We all grew up watching our mother handle all the obstacles she faced in life. She went through really hard times and might have cried herself to sleep, yet she raised us with all her love and care.
She not only gave us life but nurtured us, taught us, dressed us, fought for us, held us, kissed us, and loved us unconditionally even when we were angry with her.
She is our mother as well as our father, mentor, and the greatest friend one could have.
She believes in our dreams more than we do and supports us wholeheartedly. She is there to celebrate all our achievements and is there for us even in our difficult times when everyone else walks away.
They are the best mentor, a great friend, and our significant support in difficult times.
Concluding Thoughts
Mothers are truly special and they deserve all the respect. They are wonderful women and they make sure that everyone's needs around them are fulfilled. They take care of their children, manage the whole house, and ensure that the whole family is united.
We should thank our mothers daily, take care of them and respect them as mothers are a true blessing from God. It is time to thank your mother with whom this world feels like a little friendlier place, with these heartfelt quotes.