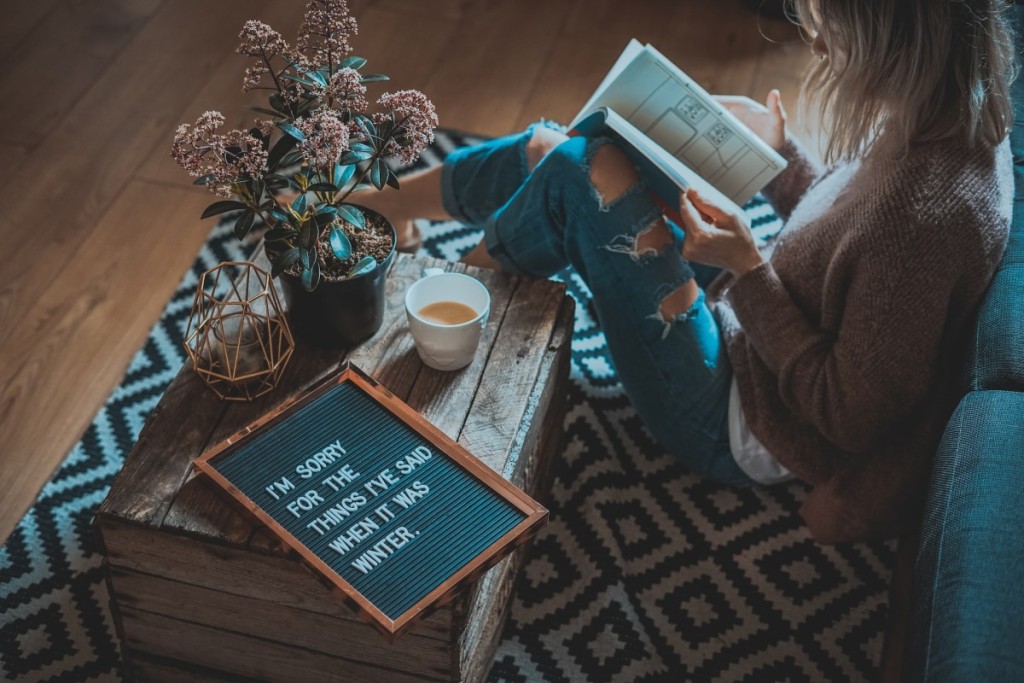 We all make mistakes in a relationship. Although, some of those mistakes hurt more than others. The first step towards betterment is realizing that you have made a mistake and owning it. Moreover, when you own up to your mistake, you have to make sure that you never make it again.
Apologizing without making yourself a better person is straight-up manipulation. One more thing to remember when apologizing to your partner is that you should apologize from the heart and not justify your mistake, or it will hurt your partner even more.
If you have hurt your girlfriend or wife, you must make it up to them, and saying sorry is the first step to making them feel better. If they do not forgive you right away, you need to apologize more and give your partner time to process the apology. Do not expect to be forgiven right then and there.
If you are looking for ideas on how to apologize over text, I have made this list for you, which will help you a lot. Go through them and choose the text according to your situation.
I'm Sorry Messages For Girlfriend
This specific list is for your girlfriend, who has not been talking to you for a while because of your mistake.
I might have poorly reacted at that time, but now I realized that you were right and I was wrong. My behavior sits heavily on my heart and I hope you will forgive me for what I have done. I am deeply sorry.
I acted selfishly, and I was naive. I should have never hurt you the way I did. I love you a lot, and I hope you will find a place for forgiveness in your heart.
My temper is something that makes me say hurtful things, and it is no excuse for me to hurt you. I will try my best to work on myself for you, my love. Please forgive me.
You are the love of my life, and your tears are more precious to me than diamonds and gold. I can't see them falling. I am sorry for all that I have said and done.
I was supposed to be the one to wipe the tears off your face, and it hurts me that I have become the cause of it. I can't begin to explain the extent of how sorry I am. 
You deserve so much better than the way I have treated you. Please give me a chance to make it up to you and become a better person for you. The person that an amazing human like you truly deserves.
I know you are mad at me at the moment, and you have all the right to be after what I have done. I still want to say sorry to you, and want to be a better person for you.
Even though I never meant to hurt you but I still did, and that is all on me. There is nothing that can justify my mistakes. I am sorry and I promise I will never do it again,
I put my satisfaction and happiness above yours, and that is the lowest thing you can do to someone you love. I am truly sorry for my behavior, and I swear I will always put you first.
I look up to you for everything. I respect you more than any person in this entire world, and the things I did were way off the line. I am so sorry, my love.
Here are some more detailed heartfelt apology messages in case you are looking for long & deeply emotional messages.
Sincere Apology Quotes for Girlfriend
Here are some quotes you can use to apologize to your girlfriend. Although these are the words of other people, you can personalize them according to your situation.
1. "How do I say the words, 'I'm sorry when I know that words are not enough? And how can I ask you to forgive me when I know I can't forgive myself?"

- Unknown
2. "I don't know why, I made you cry I'm sorry sweetheart, and yet Though you shouldn't be lenient with me I hope you'll forgive and forget"

- Frank Sinatra
3. "I have more issues than I could possibly count. And on my worse days, I'll go from happy to sad in seconds. I won't always like myself, and sometimes I'll even assume you don't like me either. I'll push you away and I might even drive you insane. But I promise you this, nobody could ever even think about loving you as much as I do." - a.n.b

- a.n.b
4. "I felt ashamed for what I had done. I don't have any excuses. I did what I did. I take full responsibility for myself and my actions. I wouldn't pawn this off on anybody. I'm sorry it happened. And I hurt people."

- Louie Anderson
5. "Sorry means you leave yourself open, to embrace or to ridicule or to revenge. Sorry is a question that begs forgiveness, because the metronome of a good heart won't settle until things are set right and true. Sorry doesn't take things back, but it pushes things forward. It bridges the gap. Sorry is a sacrament. It's an offering; a gift."

- Craig Silvey
6. "This is not a cheap act I do to seek your forgiveness. I have truly repented for all the things I've done, and I want to say I am truly sorry and I love you more than you can ever imagine. If you choose to forgive me, then I promise I will be different, and make your life, no, our lives, better. I love you."

- Unknown
7. "I have made terrible mistakes that have hurt the people that I cared about the most, and I am terribly sorry. I am deeply ashamed of my terrible judgment and my actions."

– Anthony Weiner
8. "Beloved, take my bloody heart, it is yours, I have offended you, and this has brought me great pain. Please, find the strength to forgive me."

- Unknown
9. "You're my backbone. You're a blessing. You're a piece of my heart. You're the air I breathe. And you're the strongest person I know, and I'm so sorry for having to put you through this and having to put our family through this."

– Kobe Bryant
10. "It does not [cost]a penny to say "am sorry", "I won't do that again"! It does not take away your integrity to appreciate the very little that you have obtained from someone, even if it's not much! True humility speaks "little is enough if God is in it."

– Israelmore Ayivor
11. "You have stood by me for years now, you have never let me down even though the thinnest of circumstances. And yet I hurt you and let you down. I am terribly sorry about everything."

– Unknown
12. "If an apology is followed by an excuse or a reason, it means they are going to commit the same mistake again they just apologized for."

– Amit Kalantri
13. "Redemption is something you have to fight for in a very personal, down-dirty way. Some of our characters lose that, some stray from that, and some regain it."

– Joss Whedon
14. "I write how sorry I am for not contacting her sooner, but I was afraid, a coward, and I am trying to be braver now. I try and try and try every day, all day long."

– Nick White
15. "Apologies require taking full responsibility. No half-truths, no partial admissions, no rationalizations, no finger-pointing, and no justifications belong in any apology."

– Cathy Burnham Martin
Long Sorry Messages for a Girlfriend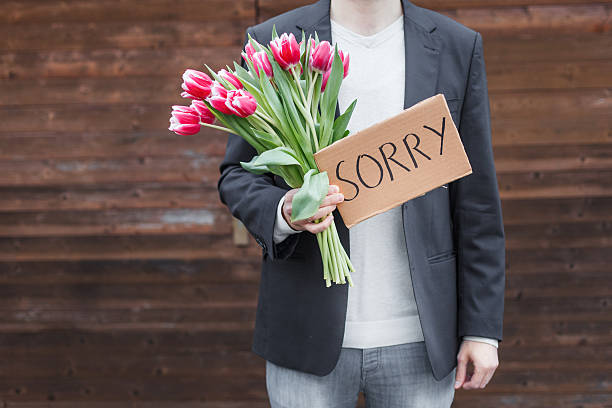 The longer and more sincere the apology is, the more effective it will be. Here are some long apology messages that you can send to your girlfriend.
I regret what I have done. I am sorry for my part in making you feel the way you do. I will not justify my mistakes or ask you to feel good right away. I want you to take your time to process everything that we have been through. Forgiving me is in your hands, and it is your choice, but I truly hope that you do forgive me. I am truly sorry for hurting you, and I will try my best to not repeat any of these mistakes.
I want to love you and cherish you every day of my life. Losing you would be the worst thing that can ever happen to me. I want to grow old with you and it hurts me so much that I hurt you and made you cry. I was supposed to protect you from everything, but this time I was the one to hurt you, and it is the most terrible thing I could have ever done. I am so sorry, my beautiful woman. Please give me a chance to make it right for you.
You complete me. Without you, I am an empty vessel floating in space. Your anger is completely justified towards me, but I know our love will make all this go away. I want to be there for you through thick and thin. So, please give me a chance to be there for you. Forgive me for all I've done, and I promise I will never hurt you the way I did again.
I know our relationship is way bigger than my ego. Without you, I am nothing; I am worthless. You are my first and last thought of the day. You are my sun and stars. Your love makes me feel alive. The best day of my life was when you walked in it, and I never want to lose the most precious person in my life for my stupid pride. I apologize for hurting you, and I will apologize to you till the end of my life if you want me to. Please forgive me, my sweetheart.
You are the sweetest, kindest, most intelligent, and most loyal person I have ever met. I don't think that I or anyone in this universe is worth you. Still, I want to be with you and make you feel like the most special girl in the world. After what I have done, I know it will take you time to process and forgive me, but I truly hope you do it earlier. However, take your time, sweetheart; I will wait an eternity for you.
My love, my life. You are the reason I became a better person, and without you, I feel like life is not worth living. If I lose you, I will have lost a priceless person in my life whom I will never recover from. I know you are traumatized but let me make it right for you. Please accept my apology, and let's start over so we can continue our beautiful journey of love together.
I know I am not perfect, but together we make a perfect couple. I would like to grow and be a better person, but it seems impossible without you. I feel disgusted by myself for my deeds and the words that I have used. I am terribly sorry, and I hope you find forgiveness in your heart.
No words can express how sorry I am for the way I hurt you. I tried so hard to find the right words, but I failed. I hope that you understand what is in my heart and you know how much I love you. I will do anything to be a better person for you. On top of that, I will do anything to be blessed with your forgiveness. You are the light of my life, and I can't go back into the darkness. I am so sorry, my love; please forgive me.
When I asked you out, I promised you that I would never hurt you, but it turns out that the people you love the most can hurt you the most too. I am not a perfect person, but I am trying to be, only for you. Help me be a better man because you are the only person in this world that can do that. Please accept my sincere apology and know that it will never happen again.
Baby, I am so sorry. I did not know that bumping into my ex and talking to you would hurt you this much. I should have told you immediately, and also, I should have ended that meet-up as soon as it happened. I promise I will never meet anyone I was involved with in the past. Not even the ones I casually flirted with. I hope you believe me and forgive me.
Apology SMS to Win Your Girlfriend Back
If you have broken up with your girlfriend and want her back, here are some apology messages that might help you. Just remember that winning your girlfriend back after a break-up is not guaranteed, and you have to respect any decision that she makes.
For what I have done, I know a simple "sorry" will never make up for it. All this time without you has been torture for me. I don't know how to convince you that I will never repeat the same mistakes again. I promise I will do everything in my power to keep you happy if you come back to me.
I truly hope that I am not late and you have not moved on. I truly hope that deep down in your heart, you still love me like you used to. I want you back in my life, and all you need to do is name a price, and I will pay it to have you back in my life.
I am afraid that there is no coming back from what I did. However, I really hope there is a piece of me that still lives in your heart. Please give me a chance to start over again. I know there is no one more perfect for each other than us.
I know I broke the promises I made. No matter what my reasons were, they don't make up for the way I hurt you. A person just doesn't break the promises they made with the person they love the most. I want you back in my life, my love. Please come back.
I thought we would last forever. I used to believe that we will get married and have cute little babies that will look more like you than me. I still dream of all these things, but now that you are gone, all of that seems impossible. I want to fulfill these dreams, but they won't come true without you. There is no other person I want a future with. Please forgive me.
You might have left me, but the love I have for you never left. My heart still loves you as it did before, maybe even more than that. I hope you still love me too. Please tell me if you still do.
My life has gone dark without you. You made everything brighter in my life. The trees blossomed more than usual for me. I could understand what the birds were singing about, and the rain felt like a happy occasion, but now it doesn't anymore. I want all of it back. I want you back.
The most hurtful truth of my life is that you are not part of it anymore. I don't like this reality. I want the reality where we used to go on dates and picnics. The reality where our love felt never-ending. My love for you is still never-ending and I hope it is the same for you.
Living life without you is torture, and I believe it is the same for you. I know deep down in your heart you still love me and miss me. So please, let's not waste these precious moments away and start our life together again.
The biggest lie I told myself was that I could live without you. I just can't lie to myself anymore. You are more precious to me than all the people and all the world's wealth and priceless gems. It's impossible to survive without you. Please be mine again, and I promise I will love you the way I never did before.
These messages will be very helpful to you if you want to apologize to the lady-love of your life. Make sure that you truly mean the apology, and that it comes from the depths of your heart. If she forgives you, make sure that you never repeat those mistakes again. Consider her forgiveness as a blessing and treat her like a blessing too.
If you have more ideas for apology messages for her, drop them in the comments.