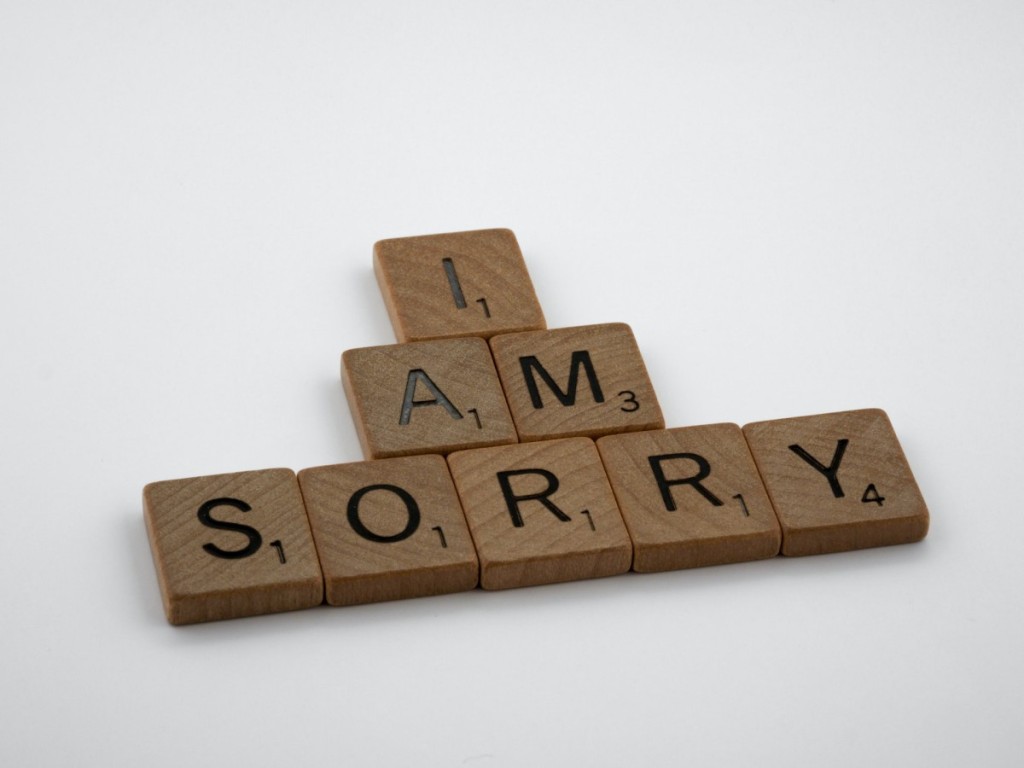 Every human makes mistakes, and it's okay to make them as long as you learn from them.
Although you should keep in mind that if your mistakes hurt someone, it is your duty to apologize to them and make it up to them. More importantly, when you apologize to someone, it means that you won't repeat the same mistake, or else your apology is useless.
The last thing a person wants is to hurt their girlfriend or spouse. Seeing your lover hurt is one of the most painful experiences. However, if you have been the person whose actions have hurt your other half, make sure you apologize to her as soon as you can.
The more time you take in realizing your mistake and apologize, the more she will start to resent you. Moreover, the worst thing you can do is not swallow your ego; avoid that at all costs.
If you are near your lover, you can apologize to her face to face, which is the best thing to do. If you are not, the second-best thing to do is send her an apology message. If you are having problems with the words, I have compiled some apology messages that might help you.
How to say sorry to someone you love?
The most important thing when apologizing is not to be defensive and place blame on her. Be specific, honest, and vulnerable. Here are some messages that will show you the way to apologize.
Please forgive me, my love. I promise I will go to the ends of the earth to make up for the mistakes I've made.
I am so sorry, darling. I promise to become a better person if you decide to forgive me.
I am sorry for being a jerk, and I will work on myself every day. Please give me another chance.
I don't know why I took you for granted, and I have no excuse for it. I will never do that again I promise. I am sorry; you are too precious to me to lose.
The last thing I wanted to do was hurt you, nonetheless; I did, and I am sorry for that. I didn't weigh the consequences of my actions, and I will make sure I do that in the future.
I can't change what I did in the past, but I will most definitely take care of my actions in the future. Please forgive me this one time.
I was supposed to give you peace and joy, yet I did the exact opposite, and I regret every moment of it. I am so sorry, my dear.
I am sorry for the times that I took you for granted, I am sorry for the times I ignored you and prioritized less important things, I am sorry for the times that I have been an insensitive person, and also sorry for the times I have hurt you deeply whether it was intentionally or unintentionally. I am sorry for everything my love, and I will work on myself every day to become a better person. All I need is forgiveness from the most important person in my life. I am truly sorry from the bottom of my heart.
If I had the ability to turn back time, I would take back every word that has ever hurt you. I would swallow my pride and destroy my fragile ego just so that I could take away all the hurt that I have ever caused you. 
I can't begin to imagine how deep I have cut you with my pride or wounded you with my words. All I can say is that I am sorry, and all I ask is a chance at redemption. I am so sorry, baby; please forgive me.
Beautiful I'm Sorry Quotes for Your Love
Here are some famous beautiful apology quotes that you can either share with your girlfriend or even read yourself to understand the true meaning of an apology.
1. "I overlooked your happiness in an attempt to make myself happy, only to realize that my happiness lies in yours. I am sorry, please forgive me."

- Unknown
2. "I have made terrible mistakes that have hurt the people that I cared about the most, and I am terribly sorry. I am deeply ashamed of my terrible judgment and my actions."

– Anthony Weiner.
3. "Apologies require taking full responsibility. No half-truths, no partial admissions, no rationalizations, no finger-pointing, and no justifications belong in any apology."

- Cathy Burnham Martin
4. "Any good apology has 3 parts: First, I'm sorry. Second, It's my fault. Third, What can I do to make it right? Most people forget the third part."

- Anonymous
5. "An apology offered and, equally important, received is a step towards reconciliation and, sometimes, recompense. Without that process, hurts can rankle and fester and erupt into their own hatreds and wrongdoings."

- Margaret MacMillan
6. "A genuine apology is like an eleventh-hour rain on a dusty crop. Grossly overdue, but miraculously just in time."

- Jacqueline A. Bussie
7. "This is not a cheap act I do to seek your forgiveness. I have truly repented for all the things I've done, and I want to say I am truly sorry and I love you more than you can ever imagine. If you choose to forgive me, then I promise I will be different, and make your life, no, our lives, better. I love you."

- Anonymous
8. "I feel like a homeless soul each time you're mad at me, I wander carelessly and feel lost without you in my world, beside you is the only comfortable place on earth. Please forgive me and let me come back home to you my love. I'm deeply sorry."

-Anonymous
9. "Sorry means you leave yourself open, to embrace or to ridicule or to take revenge. Sorry is a question that begs forgiveness, because the metronome of a good heart won't settle until things are set right and true. Sorry doesn't take things back, but it pushes things forward. It bridges the gap. Sorry is a sacrament. It's an offering. A gift."

- Craig Silvey
10. "There are 2 limitless things in my life right now. My love for you and the sense of guilt and regret I am feeling after what I've done. Please forgive me, I love you."

- Anonymous
11. "Never believe you're so great or important, so right or proud, that you cannot kneel at the feet of someone you hurt and offer a humble, sincere apology."

- Richelle E. Goodrich
12. "When you apologize for your mistakes and subsequently make an effort to correct them, you not only impart to your offspring the importance of taking responsibility for your actions but also demonstrate the opportunity to learn from such mistakes."

- Bethany Bridges
Romantic Apology Message to Girlfriend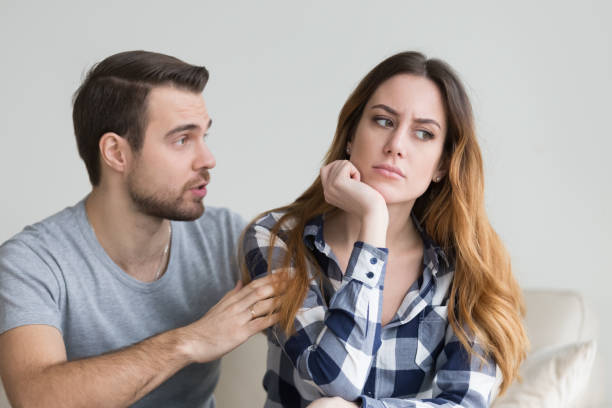 These messages are not only apology messages but also some words to show her how much you love her.
My love, I never meant to hurt you or see you cry. You are my precious and I would hate it if you left me. If I had a time machine, I would go back to the day that we first met, and make sure I never do anything to hurt you. It seems impossible to have one now, but I promise I have learned from my mistakes and will be more conscious of my actions and words. I am so sorry, my dear.
No matter what happens between us, you will always be my one and only. Whenever I see you it feels like the first time our eyes met. Each kiss of yours feels like the first time. Please forgive me so I can love you even harder than before.
When I heard the words that came out of my mouth, I felt more ashamed than you can imagine. It broke me when I realized that I hurt you. What's worse is that you didn't even shout at me for what I said; I just saw you breaking inside silently. I would do anything to make it up to you and take back what I said. I am sorry, babe; I hope you find it in your heart to forgive me.
I never realized how mean I have been to you. I have treated you like a piece of jewelry even though you are the person I love the most in this world. I am sorry my love, my life, my everything. I hope you can forgive me.
I am sorry I prioritize my pride over my promises. I am sorry that I preferred lying rather than confronting you with the truth. Lastly, I am sorry for not realizing my mistakes sooner. I am sorry, my love.
I know we had a terrible fight the other night, and I admit that I went a little too overboard. I was out of line, and I just want you to know that I still love my beautiful girlfriend more than myself. I was out of control and said things I should never have said. Baby, I apologize from the bottom of my heart, and I never meant to treat you the way I did. Please come back and find your place in my arms.
Baby, just because I was having a bad day, it doesn't mean that I should have been unfair to you. Nothing gives me the right to take my anger from outside and direct it at you. No matter what it takes, I am going to make it right this time only if you give me another chance, my love.
My dear, I am sorry that I didn't appreciate you as much as I should have. I am sorry that I didn't treat you like you deserve. I am sorry that I was blind to the fact that you are the best thing that ever happened to me. I am sorry for every time I wasn't there to hold you when you were feeling lonely. Lastly, what I apologize for the most is that I didn't tell you how happy I am to call you mine as often as I should. This imperfect lover of yours seeks an apology, and he hopes that you will be generous in your forgiveness.
I know that I didn't take out the time for all the things that I should have done and all the things I should have said to you. I just want to hear that your love for me hasn't gone away. I just want you to give me another chance to be a better man for you.
I don't want my selfishness and pride to make me lose a girl as perfect as you. I don't want to make a mess that becomes impossible to clean. I hope it's not too late to apologize. I am sorry for everything. If you give me a chance, I promise to be more attentive to your needs, to give you flowers and more hours of my day. Forgive me, baby, pretty please.
Long Heart Touching Sorry Message to Your Girlfriend
Sometimes when she is hurt really badly, you have to compose a longer apology. Take some help from here.
Baby, I don't want to spend another day without seeing your pretty face. Every second of the day and every moment of the night, I keep thinking about you, and all the time, I have been reckless in our relationship. Without you, my life is overrated, and I just want to make it better by being with you right here and now. You make me feel alive in a thousand different ways. I want to give you my all, my sweetheart, and if that's not enough, I will bring you even more. I am so sorry for everything.
When you are not with me, each second feels like an eternity. When you are gone away or angry at me, it is so hard to get myself through the day. Each and every cell in my heart aches when you are not here. I can't begin to tell you how much I miss you, my love. But I know that we were made for each other, and you will find it in your heart to forgive me for all that I have done or the things I should've done but didn't. Please come back.
I want you to know that I love you with every inch of my soul. I love the way you laugh, and I love how emotionally intelligent you are. I am sorry that I was supposed to hold you and steal all your pain away, but I couldn't. Without you, I feel broken and dead. When you are not here with me, nothing ever feels right. There is so much left for us to do together; I never want to miss a moment to experience all those things. I am not strong enough to let you go, but I know I have the strength to keep you in my life. I know I can fight for you, and I will do that for as long as it takes. Please accept my apology so we can continue our beautiful life together till we're grey and old.
Baby, I can't do this anymore. I can't get through life without you. I want you back in my life, and I promise I won't be the reason for your tears. I promise I will never take you for granted. I will always stand by you, no matter how dark it gets. I will be your blanket no matter how cold it gets. If you feel like there is no way to go, I will make way for us. I will fight for you wherever it's needed. I will defend you from all the pain and misery. Baby, just hold my hand once more, and we'll make it through all the dark times together. Please forgive me, and I promise I will make your forgiveness worth it.
I am so sorry for my behavior. I would try to apologize to you for my mistakes in every way possible. If I couldn't mend it right away, I will make it my life's purpose to make our lives better and make you feel like the most important person in the world. In my life, you are the beautiful and blissful rain that comes after an extremely hot season. You are the only person in my life that can make me feel worth something; without you, I am nothing. I never want to be that person in the corner to watch you dance with someone else, and you are too important for me to lose. I haven't been happier in my life than I was with you. I am sorry for all that I have said and done. Bless me with your forgiveness, and we will leave all this bitterness behind and start a newer and happier chapter in our life.
Cute Flirty Quotes To Put Smile On Her Face
Sometimes the issue is not that big, and it can be fixed with cute flirty quotes that will put a smile on her face.
1. "No matter how horrible I may be feeling, when you smile, you just make everything alright."
2. "How many stars have you counted as you were falling from the sky, little angel? I have never seen such a graceful yet humble beauty. Can you teach me the language of angels? I promise to be the most grateful student."
3. "Roses are red, violets are blue, and sugar may be sweet, but it is nothing compared to you."
4. "Whenever I go to sleep, your very thought opens my eyes. You are in my dreams even when my eyes are open."
5. "Hey girlfriend, you always ask why I pinch myself every day in the morning? It's because I still can't believe that I have a girlfriend like you!"
6. "I think of you when sleeping, I think of you when breathing, and I think of you every single moment of my day."
7. "I am absolutely sure about one thing that will last forever in this universe; my immeasurable and unfathomable love for you."
8. "I have been having trouble going to sleep lately, so I went to the doctor. The doctor said I need a dose of hugs, a lot of kisses, and an unlimited supply of cuddles. Do you mind being my medicine?"
9. "I hope your day consists of green traffic lights, fast lines at the supermarket, and all the quickest routes that will bring you back in my arms."
10. "Meeting you was worth all my expectations; you have altered my world, and surely, you have become my life."
11. "People around me must be thinking that I'm really drunk right now because I am so intoxicated by you."
12. "What is your height? I am just wondering how you were able to fit in my heart. But stay there as long as you want."
13. "Before I met you, I never knew what it was like to look at someone and smile for no reason."
14. "I was told that kissing cures depression and stress, and right now, I am really stressed. Would you mind taking this stress off of me?"
15. "Not sunshine, not flowers, not good food, not luxuries, but only your presence makes me feel alive and happy."
Here is my whole compilation of apology messages for your girlfriend. If she is mad at you right now, don't waste any more of your time and apologize to her before it is too late.
Always appreciate her and make her feel loved. Remember to keep her happy and also not to make repetitive mistakes because there is only so much a person can bear.
Lastly, never test the patience of the girl you love. You might think she might forgive you every time, but there will come a time that she will get tired of your shenanigans, so be vary of that.
Now, if you have any more suggestions on how to apologize to your girlfriend, drop them in the comments. The readers and I will appreciate that a lot.