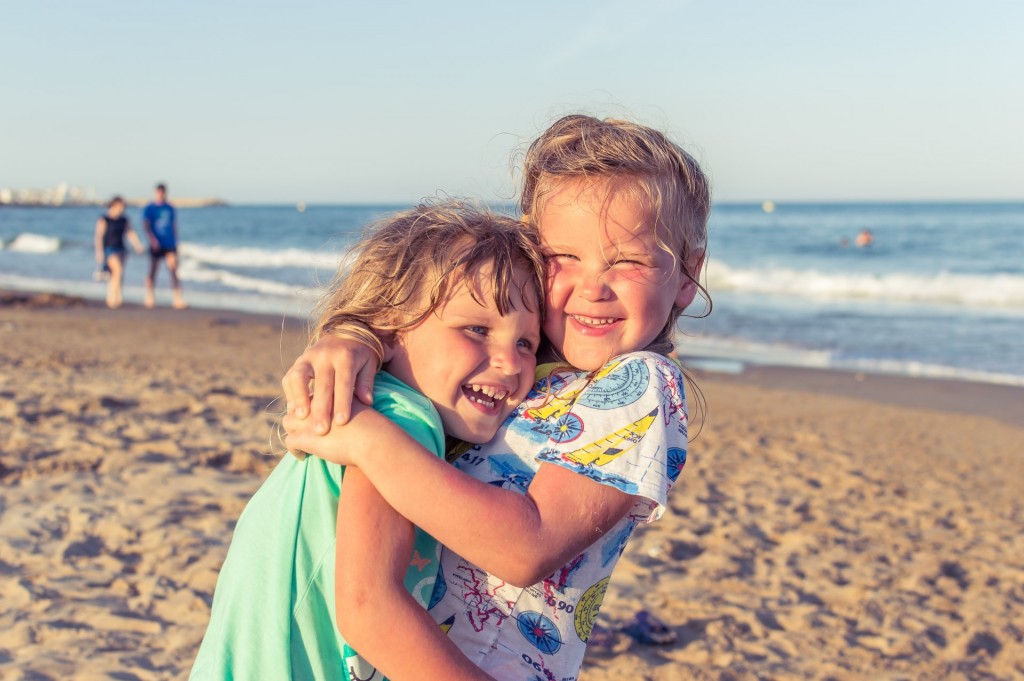 Siblings whether they belong to the same family of origin or blood undeniably give unique bonding to a family relationship.
You have your earliest memory with them, right from your school to your graduation, from your dinner table to family picnics to every single occasion in your life.
Siblings fight, pull each other's hair, steal stuff, and accuse each other indiscriminately. But siblings also know the undeniable fact that they are of the same blood, share the same origins, and are our family.
Even when they hate each other they tend to put all things in perspective by supporting each other down to the last breath. As Lemony Snicket once said, "Siblings that say they never fight are most definitely hiding something."
The following collected sister and brother quotes will make you reacquaint yourself with each other. It doesn't matter if you are first or middle or last born or a twin, you will relate to every quote below:
Growing Up Together Sayings
My brothers were like individual rays of sunshine that had come crashing into my room to drive out the fragments of despair. For a few minutes, everything was golden. And everything was okay.

Abbie Emmons
"To the outside world, we all grow old. But not to brothers and sisters. We know each other as we always were. We know each other's hearts. We've shared private family jokes. We remember family feuds and secrets, family griefs and joys. We live outside the touch of time."

Clara Ortega
"It leaves a smile on my face when I think of those trifling fights we used to have and then suddenly made up. The memories may fade away with passing time but the love we share will only grow."

Unknown
"Board games bring out the worst in siblings, especially when they don't draw the Get Out of Jail Free Card and then land on Park Place and Boardwalk!"

Sally Painter
"We shared parents, home, pets, celebrations, catastrophes, secrets. And the threads of our experience became so interwoven that we are linked. I can never be utterly lonely, knowing you share the planet."

Pam Brown
"Our Siblings. They resemble us just enough to make all their differences confusing, and no matter what we choose to make of this, we are cast in relation to them our whole lives long."

Susan Scard Merrell
"The human heart, at whatever age, opens only to the heart that opens in return"

Maria Edgeworth
"The advantage of growing up with siblings is that you become very good at fractions"

Robert Brault
"They say that no matter how old you become, when you are with your siblings, you revert back to childhood"

Karen White
"I may fight with my siblings. But once you lay a finger on them, you'll be facing me"

Abby Slater
"The power of a sibling who knows everything about you, who knows the family you grew up in, who carries half your genes - there's nothing quite like that"

Jeffrey Kluger
"Brothers and sisters are as close as hands and feet"

Vietnamese Proverb
"Admit it: we always eat and drink slower than our brother or sister so that we can tease them at the end when we're the only one with any left."

Unknown
"Siblings: Children of the same parents, each of whom is perfectly normal until they get together."

Sam Levenson
"In the cookies of life, siblings are the chocolate chips"

Unknown Proverb
Siblings As Friends Quotes
Regardless of the fact that siblings share one roof and one blood, they are definitely one of the most fantastic friends. With our siblings, we trust, we share, we argue and we always always always forgive!
"It is one of the blessings of old friends that you can afford to be stupid with them"

Ralph Waldo Emerson
"A friend is one who knows all about and likes you anyway"

Christi Mary Warner
"Two people holding each other up like flying buttresses. Two people depending on each other and babying each other and defending each other against the world outside"

Erica Jong
"Siblings-the definition that comprises love, strife, competition and forever friends"

Byron Pulsifer
"Having lots of siblings is like having built-in best friends"

Kim Kardashian
"In my friend, I find a second self" -Isabel Norton
"Even though we grew up and went in separate directions, I want you to know I'll always take your side no matter what."

Unknown
"We know one another's faults, virtues, catastrophes, mortification, triumphs, rivalries, desires, and how long we can each hang by our hands to a bar. We've been banded together under pack codes and tribal laws."

Rose Macaulay
"Your brother and sister, if you have them, are the brother and sister you know best. They may not be the ones you like the best. They may not be the most interesting, but they are the closest and probably the clearest to you."

James Salter
"Brother and sister, together as friends, ready to face whatever life sends. Joy and laughter or tears and strife, holding hands tightly as we dance through life"

Suzie Huitt
"We may look old and wish to the outside world, but to each other, we are still in junior school."

Charlotte Gray
"Not always eye to eye, but always heart to heart"

Unknown Proverb
"Sisters and brothers just happen, we don't get to choose them, but they become one of our most cherished relationships"

Wes Adamson
"Brothers and sisters separated by distance joined by love"

Chuck Danes
Siblings Sharing Responsibilities
None of us can ignore the harsh truth of how at times our brothers or sisters take big responsibilities. Then getting to know each other as adults is also one of the wonderful experiences of life where they take responsibility for each other.
"What did God really know about brothers (or for that matter sisters)? He was after all an only child and before it all an equally lonely father"

Mark Z Danielewski
"Our siblings push buttons that cast us in roles we felt sure we had let go of long ago - the baby, the peacekeeper, the caretaker, the avoider... It doesn't seem to matter how much has elapsed or how far we've traveled"

Jane Mersky Leder
"Of two sisters one is always the watcher, one the dancer"

Louise Gluck
"More than Santa Claus, your sister knows when you've been bad and good"

Linda Sunshine
"Sisters function as safety nets in a chaotic world simply by being there for each other."

Carol Saline
"For there is no friend like a sister in calm or stormy weather; To cheer one on the tedious way, to fetch one if one goes astray, to lift one if one totters down, to strengthen whilst one stands"

Christina Rossetti
"In thee my soul shall own combined; the sister and the friend"

Catherine Killigrew
"No matter where we are, we'll always share the same sky. We can always find each other in the same constellation"

Roshan Chokshi
"Older siblings... the only people who will pick on you for their own entertainment and beat up anyone else who tries"

Unknown Proverb
"But the love of sisters needs no words. It does not depend on memories or mementos, or proof. It runs as deep as a heartbeat. It is as ever present as a pulse"

Lisa Wingate
"Sisters stand between one and life's cruel circumstances"

Nancy Mitford
"You can kid the world, but not your sister"

Charlotte Gray
"Being brother and sister means being there for each other"

Unknown Proverb
Quotes & Sayings for Sisters
How many of us grew up listening to our grandparents saying sisters are just different volumes of one book? These words stand true, as reflected in the quotations below:
"And it is always slightly different when sister fights a sister.. That's what sisters do: we argue, we point out each other's frailties, mistakes and bad judgement, we flash the insecurities we've had since childhood, and then we come back together. Until the next time"

Lisa See
"That's the best thing about little sisters. They spend so much time wishing they were elder sister that in the end they're far wiser than the elder ones could ever be"

Gemma Burgess
"Sisters are supposed to be people you're close to, aren't they. You may not like them much, but you're still close to them"

Kazuo Ishiguro
"A sister is a dearest friend, a closest enemy, and an angel at the time of need"

Debasish Mridha
"Even thought I can't solve your problems, I will be there as your sounding board whenever you need me"

Sandra K Lamberson
"The older I get the simpler by fantasies. Two women sitting across a table from each other, two cups of coffee, strong as the love"

Pam Houston
"In thee my soul shall own combined; the sister and the friend"

Catherine Killigrew
"A sister is someone you can always count on, even if you don't know it at the time"

Sally Painter
"Sisters stand between one and life's cruel circumstances"

Nancy Mitford
"Sister. She is your mirror, shining back at you with a world of possibilities. She is your witness, who sees you at your worst and best, and love you anyway. She is your partner in crime, your midnight companion, someone who knows when you are smiling, even in the dark. She is your teacher, your defense attorney, your personal press agent, even your shrink. Some days, she's the reason you wish you were an only child"

Barbara Alpert
"A sister is someone who loves you from the heart. No matter how much you argue, you cannot be drawn apart"

Shiv Sharma
"The mildest, drowsiest sister has been known to turn tiger if her sibling is in trouble"

Clara Ortega
Quotes and Sayings for Brothers
Brothers in the cycle of life do not only offer you exceptional support but are keenly interested in your well-being.
You can share these quotes with your brother to show much you really care about him. If you feel awkward sharing these you can use occasions like your brother's birthday to say something from the heart.
"What brothers say to tease their sisters has nothing to do with what they really think of them"

Esther M. Friesner
"That's the function of big brothers... to help their little sisters when their worlds are collapsing"

Susan Beth Pfeffer
"Being his real brother, I could feel I live in his shadows, but I never have, and I do not now. I live in his glow"

Micheal Morpurgo
"Because brothers don't let each other wander in the dark alone"

Jolene Perry
"Brothers are just born to bother sisters"

Unknown
"The relationship between two siblings is perhaps more like a cactus than an oak, for it requires less watering than other friendships in order to survive"

Susan Scarf Merrell
"What do we live for, if its not to make life less difficult for each other?"

George Elliot
"The best thing about having four big brothers is you always have someone to do something for you"

Chloe Moretz
"Half the time when brothers wrestle, it's just an excuse to hug each other"

James Patterson
"I always took up for my little brother. He was just so small and defenseless and needed a big sister to look out for him. I'll do that until the day I die and maybe even after that"

Sally Painter
"Brothers are playmates in the beginning and best friends for life"

Anonymous
"Sometimes being a brother is even better than being a superhero"

Marc Brown
Why We Have the Strongest Bond with Our Siblings?
Since brothers and sisters have grown up alongside us, they have a unique and unequaled insight into our character and personality.
We can openly and bluntly express ourselves to them, no beating around the bush; if something is bothering us, our brothers and sisters often pick up on it long before anyone else.
Let me ask you a question, how many of you can remember a family car ride when our parents threatened to turn the car around because we were fighting with our siblings in the backseat?
Even if we were extremely close and affectionate with our siblings while growing up, there were always times when we wanted nothing to do with them or rather just be away from them.
Perhaps, now all of you might have gone separate ways for years, some married and some studying, or maybe sitting together right now under one roof.
We can bluntly and openly express ourselves to them, no beating around the bush; if something bothers us; our siblings often pick up on it long before anyone else. This sensitivity allows soul-searching talks to occur naturally, and often.
Aren't we lucky that our siblings are more than relatives, they are our friends too. I am sure, after reading the quotes mentioned above, you will definitely celebrate the special bond with your siblings.
I will conclude about brothers and sisters with this quote:
"Siblings relationships outlast marriages, survive the death of parents, and resurface after quarrels that would sink any friendship. They flourish in a thousand incarnations of closeness and distance, warmth, loyalty, and distrust".

Erica E Goode