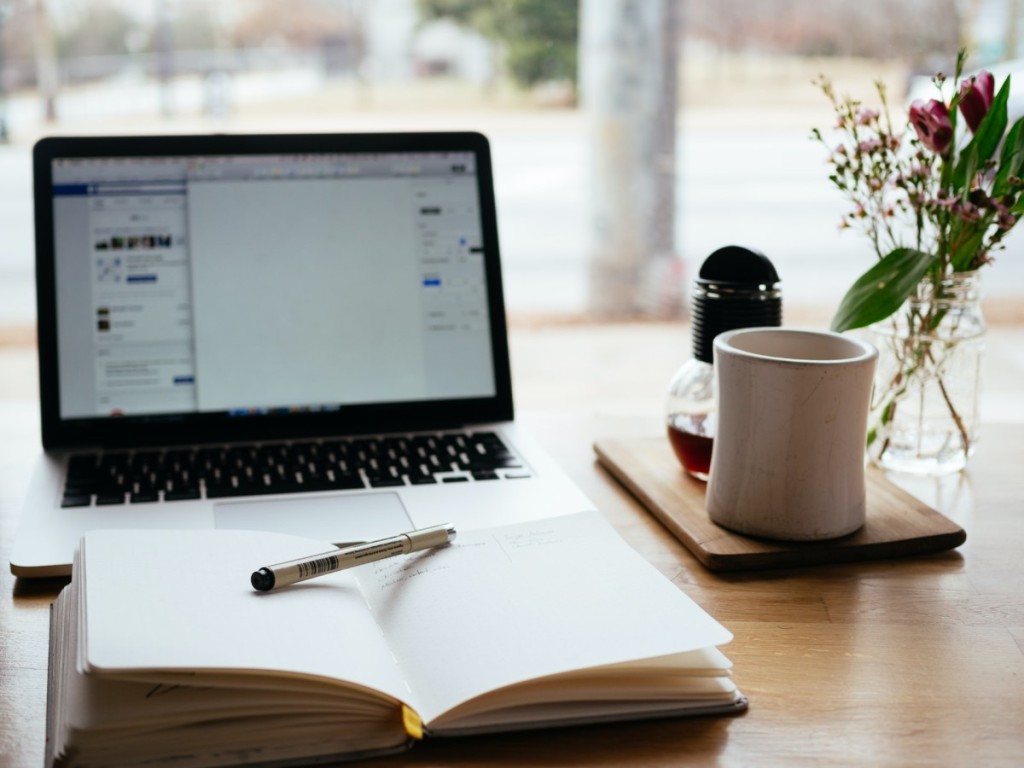 The world we live in today is a world of great opportunity and potential.
With the internet and social media at our fingertips, it has never been easier to learn and master a new skill. Whether you are looking to expand your current knowledge or start a new career, there are now thousands of online courses and tutorials available to help you do just that.
From coding and web design to business management and marketing, there are plenty of options out there to explore.
How to Learn Something Effectively?
With the right resources and dedication, you can easily turn your newfound knowledge into an additional source of income or an entirely new career path.
Here are some tips to learn a new skill more effectively. Keep these in mind before you start learning.
Set a Goal: Set SMART goals (specific, measurable, achievable, realistic, and timely) and break them down into smaller goals.
Research: Research the topic thoroughly and make sure you understand the basics.
Practice: Practice the material regularly. This can be done through writing, speaking, or doing practice problems.
Review: Review the material regularly to help commit it to memory.
Ask Questions: Ask questions to gain a deeper understanding of the material.
Take Breaks: Take regular breaks to help keep your mind sharp and focused.
Connect with Others: Connect with others who are learning the same material as you, as it helps to reinforce the material.
1. Improve Your Communication Skills
Good communication skills don't just consist of being a good debater or being able to speak publicly. In fact, having good communication skills are a necessity in an increasingly global and digitized world.
It not only helps a person land better jobs and excel at them but also enables one to hold better interpersonal relationships.
There are several ways to go about learning this: you can take online courses tailored to different kinds of communication styles (friendship, love, business), read books on the subject, or just watch YouTube videos on the specific ways in which you want to improve.
For professional learning, you may take help from Udemy, some free courses at Coursera, or paid excellent online courses from Harvard.
2. Learn to Code
Many experts predict that being able to code would be parallel to being able to write in the coming future and that children would be taught how to do it as early as they are taught to draw.
Besides the numerous practical benefits, being able to code also improves a person's problem-solving and logical skills.
Intimidating as it sounds, coding is surprisingly not too hard and can be learned online without enrollment in a formal institute. For example, Code Academy, Free Code Academy, and Code.org
3. Learn Professional Photo/Video Editing
Almost all of us put on filters every time we upload an image on the internet. However, learning the tips and tricks to properly edit pictures and videos can be both engaging and fun.
All you have to do is commit to software, be it Photoshop or Premiere, and start practicing.
Again, you can look up tutorial videos on YouTube, and in case you get hooked up, enroll yourself in the countless courses available on the internet.
4. Learn Microsoft Office Thoroughly
While almost everyone can work on Microsoft Word, knowing one's way around the other office applications can prove quite handy, especially PowerPoint and Excel.
Also, Office is extremely user friendly and one can become fluent in it by just devoting a little bit of time. The majority of users only know basic stuff about Excel and other tools. There is a lot of stuff that you can learn and make your day-to-day jobs much easier.
Commit yourself to platforms such as GFC Global, Biggerbrains, GoSkills, or Udemy to become a pro at using Microsoft Office.
5. Learn to Cook like a Professional Chef
Some people find cooking to be very intimidating and generally avoid having anything to do with ovens or kitchens in general. However, cooking is a basic survival skill and if nothing else, one should at least master a few staple dishes to whip up in times of emergency.
Or if you know the basics and want to be a super cool chef with outstanding recipes, you can simply learn some DIY Indian dishes from Food Fusion or famous global cooking recipes at tastemade.com.
However, for a chef skillset, you should try Home EC 365, Rouxbe Online Culinary School, Masterclass, The Chef & The Dish, America's Test Kitchen Online Cooking School, Chefsteps, or Cakeflix.
Serve your loved ones the best home-cooked food by learning from these online and easily accessible platforms.
6. Learn Basic Gardening
Growing plants is a great way to calm one's body and mind.
Not to mention, it is an extremely rewarding process to watch your efforts be fruitful.
You can start small with just a few cacti that don't require much upkeep and eventually you can move on to growing your flowers, fruits, or vegetables.
You will find tonnes of videos on YouTube for propagating plant watering to grooming and even decorating your place in a super nice BOHO theme.
7. Try Painting
Remember when paints used to be the single most attractive thing to us when we were children?
Remember the joy of getting our hands dirty or the panic of accidentally staining our new clothes?
Painting is a great way to unwind and let loose against all the commotion we call daily routine.
Pick up your brushes and chose your paints, may it be water paints, acrylic, or oil paints on a canvas to start over.
However, you have to be clear about what kind of paints you use. Water paints, poster paints, and acrylic are generally recommended for beginners since they're water-based (water is the solvent for these paints).
For oil-based paints, you need linseed oil and turpentine as solvents and thinners.
Resources: Tutorials on YouTube by Lena Danya and My Art Tutorials on Instagram are good resources for beginners.
8. Try Knitting
Knitting is a pretty inexpensive hobby that boosts hand-eye coordination immensely.
All you need are knitting needles and some yarn and you're good to go.
You may download some free online pdf books to help you step by step or learn from these resources:
9. Learn Making Origami for Fun
Probably one of the most popular craft forms these days is origami.
Most importantly, it is not hard to learn, does not require anything other than paper, and provides a great way to kill time.
Take any paper nearby, open up YouTube, and there you are, a pro in 1 hour maybe.
10. Learn a New Foreign Language
They are tons of apps to learn a new language. Duolingo, Memrise, Rosetta Stone, and Busuu are famous ones.
These applications provide speaking, writing, and listening skills from beginner to master levels and are a great way to get the hang of a new language.
All you have to do is to pick one language you have always wanted to speak, keep a notebook with you and get going until you are a pro at speaking it.
Initially, you might feel a bit frustrated but the key is to not give up. Soon, your mind will be able to think in another language.
11. Learn the Art of Speed Reading
'Time is of the essence' has never seemed more real than in the fast-paced world of today.
Therefore, being able to read quickly and skim out important information from the plethora of data that we have available on our hands is certainly a valuable skill to have.
Resource: Speed Reading Test, Scribd
12. Learn a New Musical Instrument
Being able to play a musical instrument is always a cool skill to have and you can either show off to your friends or play when you're lonely.
It could be any instrument you could get your hands on, be it a guitar, piano, or flute.
You may borrow these instruments from a friend, colleague, or neighbor and type them up on YouTube for step-by-step introductory learning.
For in-depth learning:
Teoria is famous for offering all available exercises of almost all musical instruments.
Theta Music Trainer helps you understand different sounds and chords, Piano Nanny for Piano enthusiasts learners, and Virtual Drumming for drummer learners.
Justin Guitar for future guitarists, and Violin Lab to help you learn all violin skills.
13. Learn Stitching
We've all had those embarrassing moments where either a button has come off or the cloth has ripped from the seams and we've all run panicked to our mothers for help.
Being able to stitch on a button or hem at the seams is always an important skill to have in one's repertoire.
Apart from YouTube channels, you may also take help from creativelive.com.
14. Learn Self-Care and Healthy Lifestyle
Taking care of one's own body is extremely vital to a healthy lifestyle.
Learning the steps of a healthy skincare routine should be a priority as it not only helps one look well but also boosts self-esteem and the overall mood of a person.
Pinterest has a variety of boards to help you get started. Otherwise, you may even follow some nutritionists online to take some guidance.
Try wellandgood.com, minimalism.co and healthywomen.org
15. Learn Digital Marketing
Digital marketing is an essential skill to have in today's world.
It allows businesses to reach their target audiences, build relationships and grow their customer base.
It also allows entrepreneurs to be more creative and cost-effective when it comes to marketing their products and services.
Digital marketing offers a wide range of opportunities to gain knowledge on a variety of topics such as SEO, content marketing, email marketing, social media marketing, pay-per-click advertising, and more.
Additionally, digital marketing is a great way to stay up-to-date with the latest trends and strategies for digital marketing success.
Resources: Google Digital Garage & Edx
16. Learn First Aid
Probably the most important skill to have in life is the ability to perform first aid in an emergency.
While nothing can beat practical training from an institute, one can sign up for online courses where the basics of first aid are taught in a way that is easy to understand.
Resources: Redcross.org & Firstaidforfree.com
17. Learn the Art of Makeup and Hairstyling
Most of the time, we find a look that suits us and then stick with it for the rest of our lives.
However, this life is too short not to experiment and so being able to come up with a new look is a definite skill to practice.
You can follow Andrea Ali's Instagram, Bobbi Brown Cosmetics on YouTube, Kashee's, Glamrs Pro, and thousands of other great artists on these platforms.
18. Learn Professional Photography
Photography is a great way to capture special moments in time, tell stories, and express yourself artistically.
It can be a fun and creative outlet, a way to make extra money, or a rewarding career.
Anyone can learn the basics and start creating beautiful photos in no time.
You can learn basics at Udemy, skillshare, Coursera, or YouTube.
19. Try Journaling
Even if you're not fond of writing, journaling is a great way to understand yourself and help preserve your feelings and memories.
Journaling can also be done using pictures, drawings, paintings, or just plain words.
Reading is the key for you to be a better word scribbler in your journal.
20. DIY Stuff
Being able to Do-It-Yourself is amazing whether it is repair work, crafts, or life hacks.
It helps a person to stock up on important life skills that might come in handy during a rainy day.
You can watch some tutorials on YouTube to acquire some new skills.
21. Learn Some New Dance Moves
The tranquility of one's mind is very important and dance is a way to distract your mind.
Not only this, but dance can be very helpful for one's fitness as well.
It increases our muscular strength and enhances flexibility in the body.
You can even look for some moves on YouTube to practice and you're good to go.
22. Learn Nail Art (For Girls)
We're all talented in our ways and for some people their talent is being amazing at nail art.
Nowadays, nail art is in fashion and we all look for places to get our nails all shiny and pretty for events.
You'll be thrilled to hear that you can even learn the basics of nail art on your own.
Pick up some really thin paintbrushes, and some bling stones and get beginner videos from YouTube.
23. Try Doing Yoga
Along with physical fitness, mental fitness is really important.
Yoga teaches us a lot, From making us calm and stress-free to helping our body relax, it's the best way to spend your free time.
People with arthritis are even advised by experts to practice yoga.
You can start with basic yoga and over time, move a step ahead.
24. Learn Some Fashion/Styling Tips
To be able to style yourself is a talent.
It isn't really a huge process to learn. All you need to know is how combos work.
It would help if you kept an eye on what's new in the market, and what's trending on social media.
Check YouTube videos to see what the people are really wearing, then run over to your wardrobe and mix and match the clothes you already have.
25. Learn to Write a Story or Poetry
It's okay if you hate reading but do you like writing down what comes into your head? Do you love brainstorming and planning?
If you're somebody who loves imagining, you can easily write stories and even share lessons from your own life.
You can just easily write a poem by just rhyming the points in your head.
Choose a title, practice words and their rhyming and you're good to go.
Join fellow poets and storytellers via Facebook groups or even on communities like Goodreads.com
26. Get a New Certification
Who hates getting awarded? You're sitting home and learning something new, isn't that cool?
All you have to do is learn via new courses.
There are several people teaching online and you even get certificates for it.
Learn practice and then implement it in your life.
Harvard online certifications, Coursera, Beck Institute, MIT, and Microsoft, have specific as well as career-oriented globally acknowledged certifications.
27. Tie and Dye fashion (For Girls)
Are you following the new fashion trends in the market?
Tie and dye look difficult but you'll be delighted to know that it's quite an easy job to do.
All you need to know is how colors work.
You should know which colors to mix to turn them into a different color.
28. Learn Basic Home Repairing
Learning home repair is an extremely valuable skill to have.
It can save you a lot of money in the long run, as you can do repairs yourself instead of paying someone else to do them.
It also gives you a great sense of accomplishment, as you can take pride in fixing something that you have broken.
Additionally, it can be a great form of exercise and a way to show off your creativity.
With the right tools and knowledge, you can fix almost anything and have a beautiful home that you can be proud of.
YouTube is the best resource for this kind of learning. Also, you can find more technical stuff in relevant Reddit communities.
29. Learn Life Hacks
Learning basic life hacks online is a great way to make life easier.
By searching online, you can find a wealth of helpful tips and tricks to make your daily routine smoother. From budgeting, meal planning, and organization tips to DIY projects and cleaning hacks, there's something for everyone.
You can also find helpful advice on how to save time, money, and energy.
With a few simple searches, you can quickly discover hundreds of ways to simplify your life.
30. Learn to Braid (For Girls)
Knowing how to style your hair with braids is another amazing fashion talent.
If you aren't really aware of the fact that braiding is quite beneficial for the hair, we should tell you that it is and it prevents hair fall too.
All you have to do is stand in front of a mirror and learn new styles that you think would suit you.
31. Learn Pencil Drawing
If your imagination is rich and you love doodling around, I am sure you can draw well too.
All you need to do is a piece of paper and a pencil.
Remember, practice does wonders. So the only thing you have to do is to practice more and more.
You can spend your free time learning the basics and then use your imagination to draw.
32. Learn Basic Self-Defense
It is an essential skill to know how to keep yourself secure. Personal defense is something we can learn quite easily and implement whenever needed.
Remember, only the basic ways to help yourself in time of need can save your life.
33. Learn How to Change a Flat Tire
We must all be prepared for difficult times. Think, you get stuck on a road and there is nobody to help.
To change a tire, you will need a spare tire, a jack, and a wheel wrench.
Firstly, loosen the wheel nuts on the flat tire using the wheel wrench. Then, position the jack under the car and lift it until the flat tire is off the ground.
Remove the wheel nuts and take the flat tire away from the car.
Place the spare tire onto the wheel bolts and replace the wheel nuts, tightening them with the wheel wrench. Lower the jack and use the wheel wrench to tighten the wheel nuts.
You can watch a few videos on YouTube to get a better understanding.
34. Learn How to Do CPR in an Emergency
CPR is to know how to jump-start someone's heart and lungs with chest compressions.
Don't you think it's important to know the basic way of saving someone's life?
You don't need to be a doctor to save somebody.
CPR is a small process and you can easily learn it through online videos on YouTube.
Knowing how to perform CPR keeps you prepared for an emergency.
35. Learn the Art of Public Speaking
Being talented with words is an important weapon.
We should know how to use our words. By speaking among people on important topics, your comprehension skill will enhance.
Public speaking boosts your confidence and helps you gain more knowledge.
It is beneficial when you talk and share your knowledge and then learn how to talk in a group of people.
Ted talks can help you a lot. Standing in front of the mirror is also one of the best ways to become more comfortable.
You may even record yourself on video for better assessment.
36. Learn Sketching
If you like portraits, the best way to start is learning to sketch.
You can learn how to hold a pencil while sketching and then sketch a little every day.
Practice with smaller things like a vase maybe. Watch YouTube videos for inspiration and tips.
37. Learn Calligraphy
Wouldn't it be fun to write in a pretty and unique style?
A text written dully is boring, but if somebody writes the same text in a fancy font, you'd love it, won't you?
With time, you can even decorate your room with frames of your calligraphy.
To get started as a beginner, you need the right supplies: a calligraphy nib, ink, and paper.
You'll also want to learn the basics of how to hold the pen and the different strokes used for various letters.
Then, practice! Start with basic drills, like tracing basic shapes to build up muscle memory and gain a feel for how the pen moves.
Many online tutorials, books, and videos can help you learn the basics of calligraphy.
38. Learn How to Give a Professional Massage
Learning massage is a fun and rewarding experience.
To get started, you will need to find a qualified massage therapist who can teach you the basics of massage. You can also take classes at a massage school or watch instructional videos online.
Once you have the basics down, practice with friends and family to get more comfortable with the techniques.
As you practice, pay attention to how your body and theirs respond to the touch.
39. Learn the Basics of Pet Care
Do you get bored at home? Do you want a friend? Why not get a pet?
Won't it be fun having a cat, dog, or maybe a parrot and training them?
If you're wondering how to learn to train, you can hop onto videos on YouTube and learn new techniques.
40. Learn Sign language
We find numerous people around us who are unable to speak or listen.
Imagine if you practice talking to the disabled, how amazing would it be?
Next time you meet somebody like that, you won't make them uncomfortable. Rather, you would be able to easily communicate with them.
Resources:
41. Learn to Solve Rubik's Cube
Are you interested in learning something unique? Get yourself a Rubik's cube and practice.
In a few days, you would definitely get the hack of solving it. With practice, you will get better and faster.
It will also help your brain grow new neural connections and become better at problem-solving.
42. Learn to Play Chess (or Advance Your Skill)
Do you love board games? Why not learn the hacks for winning a chess game?
No, it is not a puzzle you can't solve. All you need to do is learn which move to play and you should also know the right timing.
Chess is a mind game, so before you start, stay calm and make sure you're concentrated.
Take inspiration from Queen's Gambit (season available on Netflix), read and learn about it to be a pro at it.
You can play chess alone as well on Chess.com
43. Learn Aromatherapy
Aromatherapy is a holistic healing treatment that uses natural plant extracts to promote health and well-being.
It can be used to treat a variety of physical and emotional ailments and is based on the belief that essential oils extracted from plants have healing properties.
To learn aromatherapy, it is important to understand the basics of essential oils and how to use them safely and effectively.
It is also necessary to become familiar with the various methods of application, such as massage, inhalation, and topical application.
With the right knowledge and resources, anyone can learn aromatherapy and benefit from its therapeutic effects.
44. Learn How to Sew
Learning to sew can be intimidating for a beginner, but with the right tools, instructions, and patience you can become an expert seamstress.
Start by gathering the basics: fabric, needle, thread, and scissors. Then, familiarize yourself with the basic stitches such as the running stitch, backstitch, and whipstitch.
Practice on scrap fabric before attempting a project. Once you're comfortable with the basics, choose a project to work on.
Start simple with a pillowcase or a tote bag. Work on larger projects as your skills improve.
Take classes or watch instructional videos if you need help. With dedication and practice, you'll be sewing in no time.
45. Learn to Write a Professional Email
Writing professional emails is an important skill for anyone in the workplace.
It can help you communicate more effectively and build relationships with your colleagues.
Professional emails should be clear, concise, and to the point. Make sure to pay attention to grammar and spelling, avoid using too many abbreviations or slang words, and try to keep your emails as short as possible.
It's also important to make sure your emails have a polite and friendly tone, even if the topic is difficult.
Finally, make sure to proofread your emails before sending them, as this will give you the opportunity to make any necessary corrections before it's too late.
46. Learn How to Unclog a Sink
Knowing how to unclog a sink can save you from the hassle of calling a plumber frequently. Unclogging a sink is a common plumbing task that can be easily done by most homeowners.
To unclog a sink, start by making sure the sink is clear of any dishes or debris. Next, remove the drain stopper, if present, and use a plumber's snake or an auger to attempt to clear out the clog.
If this doesn't work, try pouring a mixture of hot water and washing soda down the drain.
If the clog still won't clear, you may need to use a chemical drain cleaner. Make sure to read the label carefully, as some products can be very caustic and should not be mixed with other drain cleaners.
Finally, rinse the sink with hot water and run the snake or auger one more time to make sure the clog is gone. You can watch tutorials on YouTube to learn more. This way, you will learn a new skill as well as save some money.
47. Learn How to Make Slime
If you have ever played with slime as a child, you will definitely know how fun and satisfying it is to stretch and mold it.
To get started, you'll need some basic supplies like white glue, baking soda, and food coloring.
Once you have these supplies, you can mix them to create a slime mixture. You can also add other ingredients like glitter, beads, or pom-poms to make your slime more colorful and exciting.
First, make the basic simple slime, and then you can opt for cloud slime, galaxy slime, or even fruit slice slime. You can even add different beads and glitter to make your slime look more interesting.
48. Learn Problem-Solving Skills
Learning problem-solving skills is an important part of developing the ability to think critically and make decisions.
To learn problem-solving skills, start by breaking down a problem into smaller and more manageable pieces.
Identify the cause-and-effect relationships between possible solutions and the problem.
After that, work through the problem systematically using logic and reason to find the best solution.
Finally, practice the process of problem-solving by tackling more complex problems. This will help you build your confidence and develop your problem-solving skills.
49. Learn Scrabble
Scrabble involves making words with the given seven letters.
It is relatively easy to play scrabble than other board games.
Besides enjoying your time, scrabble also helps you improve your vocabulary and you'll be amazed by all the new different words and their meanings.
50. Learn Juggling
It is amazing to see how people can juggle balls and continuously throw them In the air without dropping them. Now is the time for you to master this skill in your spare time.
Start by finding three balls (or beanbags) that are of the same size and weight.
Next, practice throwing each ball up in the air and catching them one at a time. Once you feel comfortable, you can start juggling two balls at a time. Throw one ball up, catch it, and then throw the other one up, alternating between the two.
As you become more confident and skilled, you can add a third ball and start juggling all three at the same time.
Concluding Thoughts
The best way to spend your spare time is to learn something new. In this post, we have covered fifty skills that you can learn at home. If you get bored during learning, you can try doing these fun things alone at home.
Learning these new skills will help you grow personally as well as help you professionally.
Just remember, your main focus should be on learning something new, it does not necessarily have to be complicated.