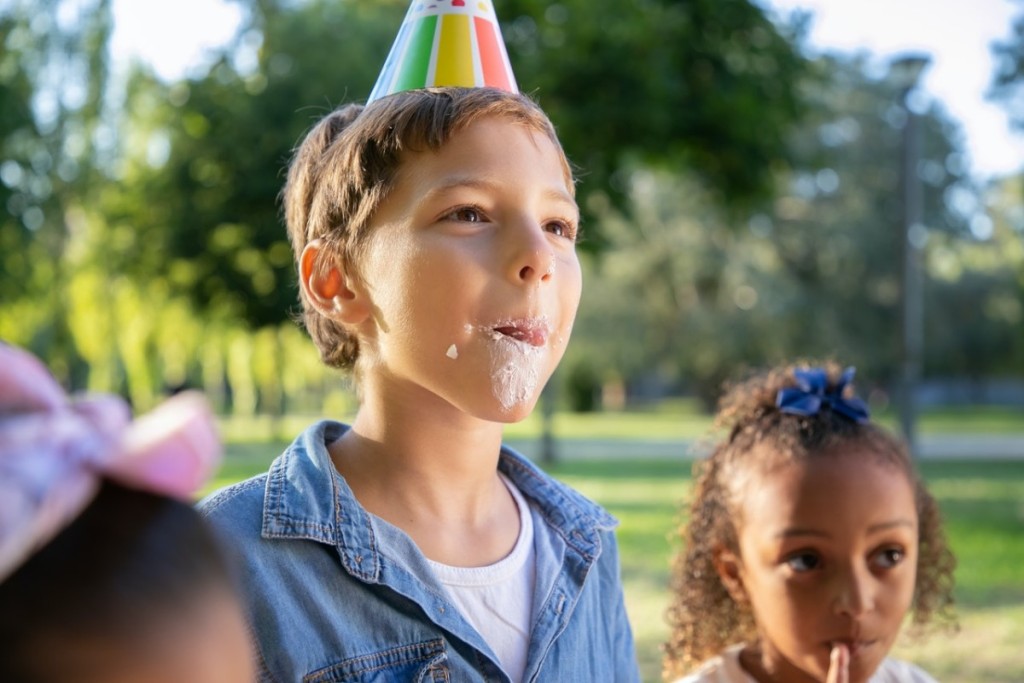 Being an elder sibling has its advantages as well as disadvantages. However, being the elder one mostly makes you a parent figure in the eyes of your younger brother. If there is a significant age difference between you and your little brother, he will look up to every step you ever take in your life. Little ones are also usually more dependent on elder siblings and look for their guidance.
When that one special day of your brother's life comes every year; i.e his birthday, he will always be expecting his elder sibling to send him the most heartfelt wish. In addition to that, don't forget to buy him a gift too, make sure your wish has everything he makes you proud of. Don't forget to add how much having him as a little brother means to you either.
If your brother's birthday is coming near and you are all out of ideas with words, I am here to help you through it.
Funny Birthday Messages for Your Little Brother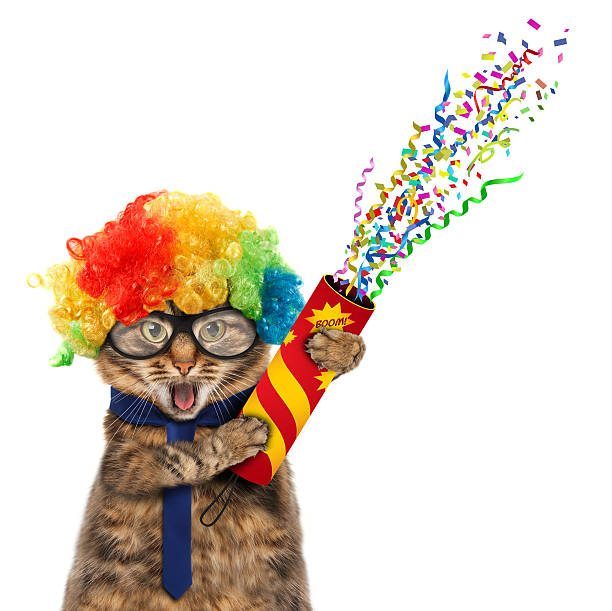 No one can appreciate your humor better than your younger brother. Moreover, the best inside jokes are the ones you share with your little baby brother.
Happy Birthday to the most annoying human being on the planet. Just so you know, you may be the most annoying human for me but I don't love any other human more than you. Your most irritating habits are the ones I miss the most when you are away from me.
Can't believe my little brother who walked around in a wet diaper in front of me is now old enough to drink. Doesn't matter though, I'll still remember you as my baby brother in a diaper. Happy Birthday!
I am so glad that it is my little brother's birthday. I get so much joy out of this day; especially because I get to shove your face inside a whole cake.
Happy 21st birthday little one. You are finally of legal drinking age. However, always drink responsibly, and do not drink and drive. Lastly, do not overdrink to the point that you blackout and soil your pants like you used to soil them every time you got afraid of something when you were little.
Happy Birthday, brother!! Guess what I got you for your birthday? I'll give you a hint. Do you remember that black Mercedes we saw that you loved so much? Well, it's not that. I've got you a shoe polish of the same color so your shoes can have the same shine as that car.
We both have different ideas of how to celebrate your birthday most perfectly. For you, it might be all your friends partying with you, cutting your cake, opening your gifts, and getting excited about them. For me, your perfect birthday celebration will start with all of us giving you birthday bumps and suddenly our phones ring while you are in mid-air and we reach out for our phones. I love you little brother, have a great day.
Maybe this year we should be the ones hogging your presents as payback for putting up with a spoiled tiny monster. Just kidding! The whole family loves you dearly!
People say that birthday wishes are also gifts, that's why I didn't get you an actual one.
Birthday Wishes From Sister To Brother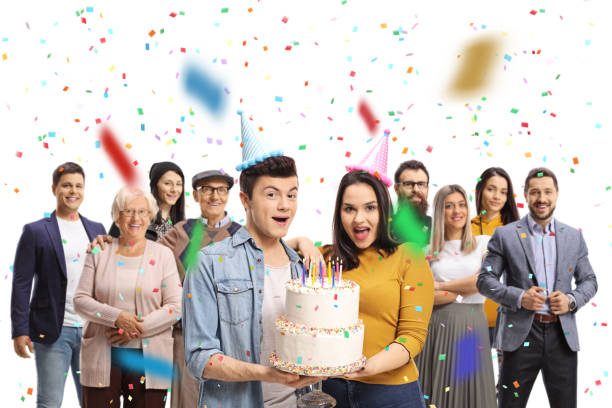 Here are some wishes that highlight the special brother-sister bond,
Watching you grow up has been one of my life's greatest blessings. I couldn't have asked for a better baby brother. You are a kind, trusting, and thoughtful person. I am so proud of you. Happy Birthday, kiddo!
I remember the times when I was taller than you. Never mind, I am still your intimidating elder sister. You'll never stop being afraid of me. Happy Birthday, baby brother.
Before you were born and I was little, I always wished for a little sister. I wanted that sisterly bond where you do everything together, keep each other's secrets, and protect each other when the going gets tough. However, when you were born a little boy, it didn't make anything any less special. You are everything I could want in a younger sibling. You are my best friend and every birthday of yours is a moment of joy for me. Happy Birthday, my cute little brother.
You have been the most annoying thing that ever came into my life. Yet, your presence gives the whole family some sort of peace. You are loved, baby brother. Always remember that. Happy Birthday!
Happy birthday to the biggest snitch in my life. 
Even though you are the youngest one in the family, you have been the most responsible person I have ever seen. I am proud of you. Happy Birthday!
On every birthday since you've moved away, I always miss my make-up guinea pig. I miss honing my skills on your face. Happy Birthday!
If you think about it, no other relationship is weirder or more messed up than a brother and sister. They will have the biggest fights fought in the history of mankind and then eat dinner together. Don't you agree? Celebrate your day with joy, your sister misses you. Happy Birthday!
Each year I take pride in seeing you grow into a better person. You are the most supportive and empathetic brother a sister could ever wish for. Happy Birthday!
Even though you are younger than me, you have been the biggest support system in my life. You became one of the most important people in my life, the day you were born. I still remember mom holding you in her arms; you were the cutest, most fragile thing I had ever seen.  I am proud of who I saw growing up. Happy birthday, my sweetest brother.
Birthday Wishes for Little Brother at Long Distance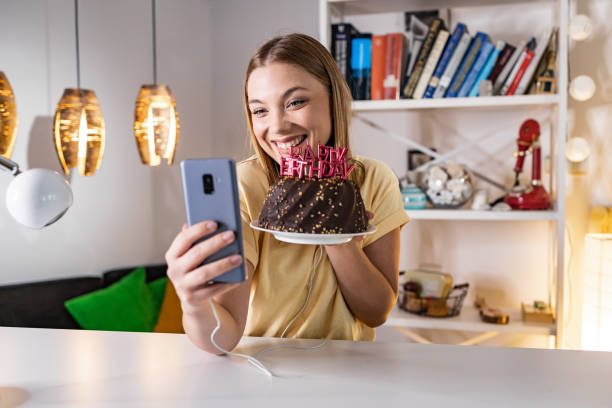 As you grow up and go about your own lives, the distance never diminishes a sibling relationship. It's one of the few relationships where absence makes the heart grow fonder and fonder.
I can't believe after all these years I am missing your birthday for the first time. I mean, I practically saw you take your first steps. Happy Birthday! I miss you a lot.
I miss how we all celebrated birthdays in our house. All of us circled around a cake, guessing what the birthday person wished for before blowing out the candles. Happy Birthday, young one. I hope we could celebrate it our family way next year.
I will post one embarrassing photo of you for every birthday that you spend far away from me. I'll start with your rebellious teen years. Have a great birthday.
Do you remember when I used to joke with you that you are adopted? The way you have grown up I have actually started to believe it. I can't believe my little brother has turned into an organized and responsible man. Happy Birthday, may you have loads more.
No matter where you are in the world, no matter what happens; I will always support you, baby brother. Always remember that I got your back. Happy Birthday, wish we could celebrate the next one together.
Heartfelt Messages for Your Younger Brother
Here are some reassurances that your brother will need in life about support from his elder sibling. You can share these along with birthday messages to make them feel more important and special.
No matter where no matter what; I will always protect my little brother like I always have. Never be afraid to take a bold step in your life. If you slip, I'll be there to break the fall.
One of the biggest joys of my life is seeing you achieve success step by step. I love watching you grow into this brilliant person. You make me proud!
People always say those elder siblings are somewhat teachers of the younger siblings. However, I can't begin to list the things that you have taught me in life. Observing your life has been the happiest part of my life.
Even when we are oceans apart and I am all alone, I always remember that there is a part of my family out there in the world. I always love the days when we are together. I can't wait to have a family barbecue again.
Young brother! If you ever need a parent, I will play their part to the best of my experience. If you need a brother, I will be one. I am already your sister and you know you can count on me whenever come asking me for advice on how to talk to the woman you like.
Younger brothers are Godsends with a little touch of the devil. They are a menace, yet you can't stop loving them. No matter how old they grow in age, they will never grow in your mind. They will always remain that little child you have always been overly protective about. I hope you like the list of birthday wishes and saying for little brother. If you have more suggestions, drop them in the comments.
Birthday Quotes for Your Little Brother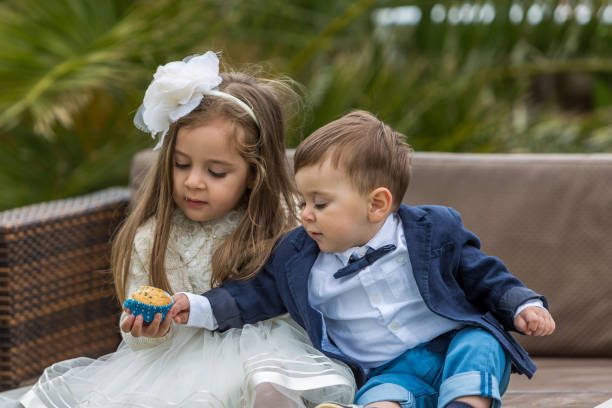 For starters, here are some famous quotes you can send to your brother.
"I'm so proud of who you are becoming and I couldn't ask for a better little brother. I hope you have a birthday filled with happiness, love, and all of the presents you deserve!"
"Watching you grow up from a baby to where you are now is such a joyful experience for you. I'm so proud and impressed with you. Have a happy birthday, brother!"
"We were born siblings, we ended up becoming the best of friends. Together we have accomplished a lot. I cannot imagine what my life would be like without you in it. I wish you a happy birthday, little brother. May this special day in your life make all your dreams come true."
"When I feel low when hope slips away, I look at you and you fill me with hope and I feel alright. I feel like I am the richest and luckiest person in the world because I have you as a little brother. On this day I just want to say, may you have a Happy Birthday."
"You may be older now. You may be all grown up. You may have a job, a career, and a family of your own. You may be old enough to drive and to have a drink. You may have grown-up conversations and meetings. But to me, you haven't changed a bit. You will always be my little baby brother. I wish you all the best on your special day."
"We're so lucky, little brother! We had a great childhood filled with amazing moments. Always playing around and having fun. Our parents were the best, they always seemed to know exactly what to say and do. Then there's our amazing and warm family that would always get together on those special days. But, I'm afraid to say that, out of the two of us, you're the luckiest. It's true; you're the luckiest because you also have a sibling who absolutely adores you and would do anything for you. Someone who is capable of moving heaven and earth for you. I adore you, little bro! Have a wonderful birthday!"
"Today is no ordinary day for today is your birthday, little brother! Some things will remain the same as ever, though. For example, all of the attention will be on you just like any other day! Wishing you the best, bro!"
"Today is a very special day for me. Today is the day we celebrate the birth of my little brother and best friend. What a joy it was when you were born, I was little, but I recall the joy I felt when I first laid my eyes on you. I knew from that moment on, I had a best friend for life. Have the most wonderful day, dear brother!"
"Happy birthday to you, my brother! Every birthday gets a little more special – maybe that's because family becomes more important as we get older. Today, it is especially important to me that you know how much I love you, and how thankful I am to have you as a brother."
"Brothers are children of the same parents, each of whom is perfectly normal until they get together."

— Sam Levenson
"Life isn't about your age. Life is about living. So when your birthday comes, be thankful for the year that has just passed and anticipate with a happy heart what the coming year will bring."

–Catherine Pulsifer.
"There's no other love like the love for a brother. There's no other love like the love from a brother."

– Astrid Alauda
"Getting older is not a drawback, brother. Yes, you will lose energy, connections, and a lot of other pivotal things with respect to time but you will gain wisdom, make new connections, and experience the different facades of life. Wishing mirthful to my forever chirpy little brother!"
"Hey younger brother, I want to give you the most valuable piece of a that no one will probably give you. If you want to live a cheerful and tranquil life, start appreciating the little things you have in life and never expect anything from anyone. Have a blasting and unforgettable birthday celebration!"
"Your arrival fulfilled the dire need of having a brother in my life with whom I can fight, share my secrets, steal stuff, and shower love. You have always been my little teddy bear and I will protect you till the end. Happy birthday to my special little brother. All the gifts, hugs, and kisses are on the way!"
"The more I see you meticulously, the more I become confident that you are the reincarnation of the devil on earth. Your mischievous smile and your out-of-the-blue pranks can scare the hell out of anyone. I wish you a lifetime of good luck and success on your happiest birthday!"
"No matter how tall and successful you become in life, you will forever be my little mushy brother who used to pee in his pants when I tickle him excessively. Jokes apart, wishing joy and blissful birthday to my one and only dashing younger brother. God bless you!"
"When hopelessness and anguish surround me, I immediately see your cute and innocent face, and all stress goes away in no time. As long as you are holding my hand, I can fight with the whole world without breaking a sweat. May you have a blasting birthday celebration, my little brother!"
"Your whimsical attitude, your childlike innocence and curiosity, and your irresistible cuteness are the only reason I tolerate your silly jokes and pranks. However, if you don't obey your big sister, you won't get to cut the birthday cake. Happy birthday to the cutest little brother."
"Hey little bro, thanks a lot for tolerating my bossy attitude and allowing me to snatch all your precious. Moreover, all the best for tolerating them furthermore in the future. Jokes apart, you are a piece of my heart, and happy birthday to you!"
Quotes About Brothers To Show Your Love
Here are some famous sayings that describe the importance of having a brother in your life.
"Because I have a brother, I'll always have a friend."
"There is a little boy inside the man who is my brother… Oh, how I hated that little boy. And how I love him too."

– Anna Quindlen
"I, who have no sisters or brothers, look with some degree of innocent envy on those who may be said to be born to friends."

– James Boswell
"She had always wanted a brother. And she had one now. Sebastian. It was like always wanting a puppy and being a hellhound instead."

– Cassandra Clare
"Never make a companion equal to a brother."

– Hesiod
"Our brothers and sisters are there with us from the dawn of our personal stories to the inevitable dusk."

– Susan Scarf Merrell
"When brothers agree, no fortress is so strong as their common life."

– Antisthenes
"Once a Brother, Always a Brother, No Matter the Distance, No Matter the Difference and No Matter the Issue."

– Byron Pulsifer
Bailey was the greatest person in my world. And the fact that he was my brother, my only brother, and I had no sisters to share him with, was such good fortune that it made me want to live a Christian life just to show God that I was grateful.

– Maya Angelou, I Know Why the Caged Bird Sings.
"What are little brothers for? The little brother we've always had. Twilight, darling, no pony knows you better than your own brother."

– Lauren Faust
More Birthday Messages
Here are some more birthday message ideas.