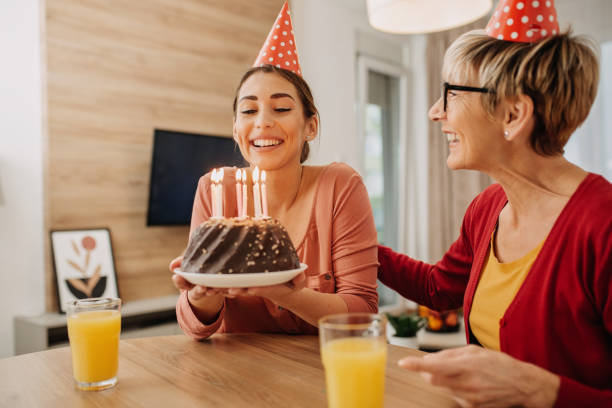 Daughters are an unmatched blessing that the universe can bestow upon you. The daughter-parent bond is one of the strongest bonds in the world. There might be some days when the bond might feel weak, but in the totality of life, the comparative strength can never be diminished.
As a parent, you must always remember the important days in your beloved daughter's life. Not only that, you should always make sure that you make her really special to them. It doesn't matter if it is her birthday, graduation, engagement, or maybe even the first day of her job. Your parental duty is to let her know that you care about her and she is one of the most important people in your life.
If it is her birthday, you should think of the most special ways to celebrate it. The first step will always be sending her a heartfelt wish. If you are having trouble gathering some beautiful words, you don't have to worry. I have compiled some beautiful birthday wishes that will put a huge smile on the face of your daughter.
Happy Birthday Messages for Daughter
Here are some basic wishes that you can send your daughter on her birthday.
Happy Birthday to my dearly beloved daughter. May you have many more, and may you live a thousand years full of joy.
When I look back at my life, I cannot think of a day I was happier than the day you were born. I wish you a happy birthday.
When you were just a baby, and you held my finger in your hand, I knew right there and then that this person would make me the happiest person on earth. Happy Birthday!
Happy Birthday my daughter. I want you to know that you have made me happier than I ever was. I wish you a day full of laughter and splendor.
No matter what the occasion is, you have never failed to make me proud, my beautiful daughter. Happy Birthday to my angelic daughter.
You are the greatest gift that the universe has blessed me with. I am so grateful that I have a daughter as brave, strong, intelligent, and beautiful as you. Happy Birthday, dear!!
I don't think there is any parent as lucky as I am because I have a daughter like you. On this special day of your life, I wish you health, happiness, and lots of cake.
It feels just like yesterday that I was helping you take your first steps, and now you have grown into an amazing woman.
You might have grown into this beautiful woman, but to this day, when I look at you, I still see my little girl with pigtails and a big toothy smile. Happy Birthday my little one. May you live long and prosperous.
No matter how old you are, always remember that whenever you want to be pampered like a little princess, you will always find the doors of our home open wide. Wishing you a happy birthday!
Religious Birthday Wishes for Daughter
If you and your daughter are strong believers and want some religious wishes, here are some.
Every day I pray to Jesus to bless you with a long and prosperous life. Happy birthday my precious daughter. Like every year on your birthday, I shall thank the Lord again for bestowing you with another happy year.
May the Lord bless you with another hundred birthdays filled with health and happiness. Happy birthday!
I prayed to Jesus for a healthy daughter before you were even born, and he blessed me with an angel from heaven in the form of a daughter. You have no idea how happy your existence makes me.
Happy birthday, daughter. May you live a long and joyous life and become a strong fine woman walking on the path of virtue.
Happy birthday my dear daughter. Looking at you, I am always convinced that the Lord has a place in heaven with your name written on it.
I don't know which good deed of mine made God so happy that he gave me a daughter such as you. Wishing you a blessed birthday.
Happy birthday my dear angel. May God shower you with all the happiness in this world.
You are the greatest gift that God has ever blessed me with. Your birthday reminds me of that every year.
Birthday Quotes for Daughter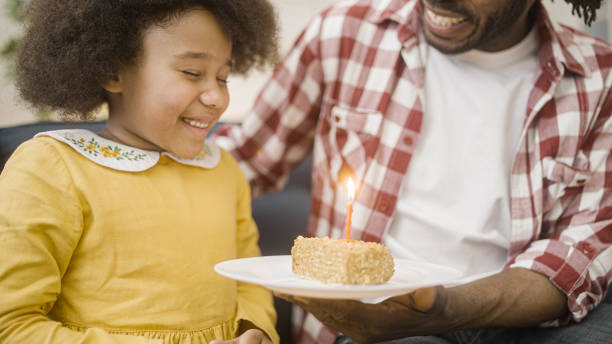 Here are some quotes from other sources to wish your daughter on a special day.
1. "If every daughter in existence was like you, the world would be full of fathers struggling to contain their happiness. Happy birthday to my beautiful daughter from your dad who has not stopped smiling since you were born."
2. "On your Birthday, we share with you three words of wisdom that we've gathered from our lives. Peace, health, and tolerance. These are the three things that will sail you through life. We wish you a happy birthday daughter, a great year, and a great life ahead."
3. "A daughter will always make you smile, bring hopefulness into your heart, and have your dream of a better world, where love wins! These are some of the reasons why I love my girl so much!"
4. "Happy birthday to the most divine and angelic daughter a parent can wish for! You are my light at the end of the tunnel and I wish this life gives you ask the happiness you seek! Happy birthday, baby girl!"
5. "I hope your future years bring you adventures you'll never forget. I hope you get to go places you've always wanted to go and meet people you've always wanted to meet. I know you can make your dreams come true, my lovely daughter. Happy birthday!"
6. "Dear daughter, the first day I ever held you in my arms, I felt like I was flying. My heart soared when you opened your little eyes and looked back at me. I fell in love with you at that moment, and that love has not died. It never will. Happy birthday!"
7. "May this year bring you plenty of reasons to smile, and endless opportunities to make you happier! My girl, you were born to be a star! Happy Birthday!"
Funny Birthday Wishes for Daughter
Here are some funny messages you can send to your daughter that is guaranteed to make her chuckle.
Don't think much about the past, and it will only weigh you down. The future is uncertain, and that is what makes it so special, so why worry about it? Lastly, forget about the present because I too forgot to get you one.
No matter what age you reach, I still imagine you as my little girl walking around with a diaper full of poop. Happy Birthday!
Happy Birthday! Sorry for wishing you late, but I wanted to wish when everyone else had stopped. I needed you to give special attention to my message.
I started counting my blessings the day you were born. Eighteen years later, you are making me count your boyfriends. Happy Birthday my beautiful daughter!
Happy Birthday, dear! For this birthday, my present to you will be a collage of your most embarrassing pictures.
On this birthday, I pray to God that he convinces you to go to rehab for your social media addiction.
Happy Birthday my sweet daughter. I still remember every precious moment we spent together. That is exactly why I have blocked out a lot of memories from your teenage years
All of your problems are mine. If you fall, I get bruised. If you get sick, I do too. If you have no money, I get sad because you're going to come asking me for it. Happy Birthday!
Congratulations! It's your 21st birthday. Finally, you've reached the legal age for everything you started doing at 16.
You should feel special that you are the only person whose birthday I can remember without a Facebook reminder.
Happy Birthday to my Daughter-In-Law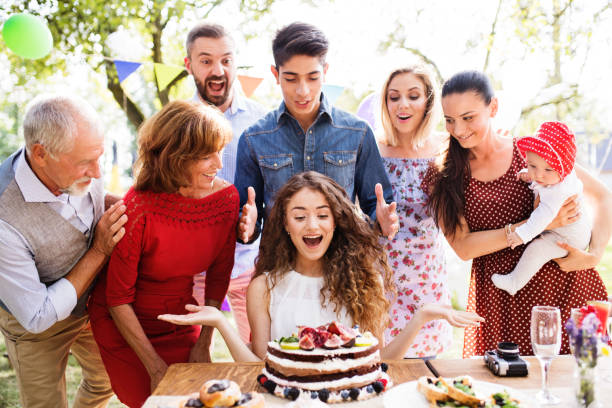 These are some messages for your daughter-in-law to make her feel welcome in the family.
Happy birthday to my beautiful daughter-in-law. You are the daughter I always wished I had, and now I feel lucky to have you as a part of my family. Stay happy and healthy.
I cannot thank you enough for being the best daughter-in-law anyone can have. I wish you a life full of success on your birthday.
We are so proud of you for being the first person to be able to keep our son in line. Happy Birthday, love.
We are in awe of how strong and resilient our daughter-in-law is. May this birthday bring you ease.
I want you to keep a secret. *Whispers* we appreciate you more than that stupid donkey son of ours. Keep being you. Happy Birthday, dear one.
Daughters bring brightness to our lives, and it is only fair that we treat them as such. These heartwarming, funny, and emotional birthday wishes would definitely make her feel like the princess of her parents.
If you would like to make a contribution to some more birthday wishes, drop them in the comment section.
Also here are some interesting birthday messages for your little brother, female friend, or niece.