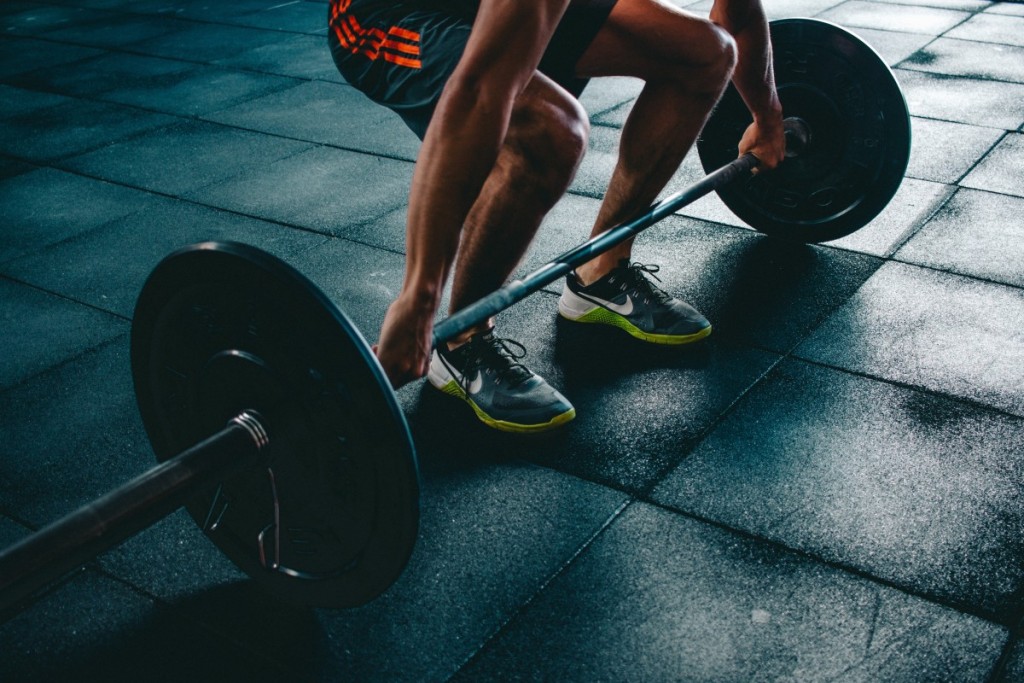 It is a definite truth that the journey of thousand miles begins with the first single step; it is precisely that first single step that is often the hardest to take. The same goes for our motivation for working out which is why we are here to save the day with gym motivation quotes.
The biggest mistake we often make is giving up on our goal simply because we couldn't follow through on it to the letter of the law.
It's amazing how just doing something will pave the path to achieving so much more. Life is definitely not black and white and doesn't have to be all or nothing as my gym motivation quotes will show you.
"The clock is ticking. Are you becoming the person you want to be?"

Greg Plitt
"Go the extra mile. It's never crowded."

Wayne Dyer
"It's going to be a journey. It's not a sprint to get in shape."

Kerri Walsh Jennings
Boost Your Gym Motivation Through Consistency
Start an exercise routine, whether it's three times a week, once a week, or as simple as five minutes. Taking care of yourself allows you to be your very best.
Missed your scheduled exercise time? Don't fret. Make a resolution to go to the gym tomorrow. Be careful not to fall into the trap of procrastination. Exercising your body is vital to the well-being of your mind. Head out for a run and remember the dose of motivation mentioned below for you to keep working out.
"Health is not about the weight you lose, but about the life you gain"

Dr Josh Axe
"A one hour workout is 4% of your day. No excuses!"
"Your success is found in your daily routine."
Structured Gym Motivation Is The Key
It's not just the exercise routine that matters but also structured motivation. Have your goals aligned and have faith in yourself. Along with these, you need to do the following:
Create a list of goals
Identify enemies of progress
Dream big
Contemplate your choices
Have faith in yourself
"What you get by achieving your goals is not as important as what you become by achieving your goals."

Zig Ziglar
Create A List Of Goals
Create a list of daily goals and then weekly, monthly, and lastly, yearly. You have immense potential and can achieve your body goals quicker than you can imagine. The first step is to remind yourself that you can.
The common mistake we make is letting the guilt of what we haven't yet achieved consume us. Focusing on negativity and guilt will never get you very far. Instead of considering the gap between where your current weight is and where you want to be, i.e., your goal: stop for a moment. Look at how far you have come and the small goals you have achieved.
Use the following gym motivation quotes to push yourself forward so that you can reach your next goal and gym achievement. It's better to create smaller, more attainable goals for the gym than one 'larger than life goal.'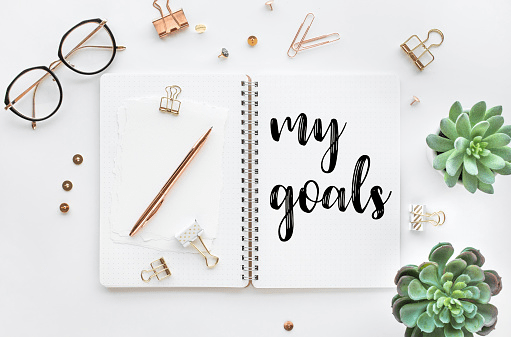 "Three months from now, you will thank yourself."
"You're only one workout away from a good mood."
"Don't count the days, make the days count."

Muhammad Ali
"Success usually comes to those who are too busy to be looking for it."

Henry David Thoreau
"I hated every minute of training, but I said, 'Don't quit. Suffer now and live the rest of your life as a champion."

Muhammad Ali
"Focus On Your Goals, The Rest Is Just Noise."
"You don't have to be extreme, just consistent."
"Success is only one percent of what you dream and ninety-nine percent of what you do to the dream. This is the right time to act, buddy! Let's make it happen."
"A little progress each day adds up to big results."
"The real workout starts when you want to stop."

Ronnie Coleman
"When it comes to eating right and exercising, there is no 'I'll start tomorrow."

V L Allineare
"You're going to have to let it hurt. Let it suck. The harder you work, the better you will look. Your appearance isn't parallel to how heavy you lift, it's parallel to how hard you work."

Joe Mangianello
"Good things comes to those who sweat."
"If you don't find the time, if you don't do the work, you don't get the results."

Arnold Schwarzenegger
"We can push ourselves further. We always have more to give."

Simone Biles
"Keep working even when no one is watching."

Alex Morgan
"I hate every minute of training. But i said, don't quit. Suffer now and live the rest of your life as a champion."

Muhammad Ali
"Body building is much like any other sport. To be successful, you must dedicate yourself 100% to your training, diet and mental approach."

rnold Schwarzenegger
Identify Enemies Of Progress
Procrastination is one of the enemies of progress, preventing us from pursuing our dreams and achieving the goals we have set for ourselves. Often we need a little push. You might be ready to join a gym or to take the leap and begin the daunting session, but naturally, the enemies of progress rear their heads. Know that you are one step closer to the goal by keeping procrastination away.
"Making excuses burns zero calories per hour."
"All progress takes place outside the comfort zone."

Micheal John Bobak
"The only bad workout is the one that didn't happen."
"When you feel like quitting, think about why you started."
"If you're tired of starting over, stop giving up."
"You miss one hundred percent of the shots you don't take."

Wayne Gretzky
"Comfort is the enemy of achievement."
"Action is the foundational key to all success."

Pablo Picasso
"The secret of getting ahead is getting started."

Mark Twain
"The last three or four reps is what makes the muscle grow. This area of pain divides a champion from someone who is not a champion."

Arnold Schwarzenegger
"What hurts today makes you stronger tomorrow."

Jay Cutler
"Sore. The most satisfying pain."
"The difference between try and triumph is a little 'umph.' "

Marvin Phillips
"Learn to enjoy the pain, then your body will change."
"The pain you feel today, will be the strength you feel tomorrow."
"When you hit failure, your workout has just begun."

Ronnie Coleman
"Don't limit your challenges. Challenge your limits."

Jerry Dunn
"The vision of a champion is bent over, drenched in sweat, at the point of exhaustion, when nobody else is looking."

Mia Hamm
"The resistance that you fight physically in the gym and the resistance that you fight in life can only build a strong character."

Arnold Schwarzenegger
"If you ever lack the motivation to train then think what happens to your mind & body when you don't."

Shift Yan Lei
"You have to think it before you can do it. The mind is what makes it all possible."
Dream Big
Dream big! It is the dreamers of the world that save us, so never stop dreaming about your goal and get help from my gym motivation quotes.
There will inevitably be days when you don't feel you can work out. It's important to remember that you are given a chance to explore strength within yourself that you never knew you had. Have courage and be strong because you are worth it, and no one can take that from you if you don't let them.
This goes out to everyone who needs a motivating reminder that your coach or trainer is betting on you even if you have stopped betting on yourself for some time. Remember that the gym motivation quotes tell you to dream big.
"The successful warrior is the average man, with laser-like focus."

Bruce Lee
"I am working on myself, for myself, by myself."
"Don't judge each day by the harvest you reap but by the seeds that you plant."

Robert Louis Stevenson
"I know that if I set my mind to something, even if people are saying I can't do it, I will achieve it."

David Beckham
"Beast is what I become each and every time I step through those gym doors."
"Never give up on a dream just because of the time it will take to accomplish it. The time will pass anyway."

Earl Nightingale
"You have to think it before you can do it. The mind is what makes it all possible."

Kai Greene
"Do what you have to do until you can do what you want to do."

Oprah Winfrey
"It always seems impossible until it is done."

Nelson Mandela
"Push harder than yesterday if you want a different tomorrow."
"You have to push past your perceived limits, push past that point you thought was as far as you can go."

Drew Brees
"Some people want it to happen, some wish it would happen, others make it happen."

Micheal Jordan
"If something stands between you and your success, move it. Never be denied."

The Rock: Dwayne Johnson
"Today I will do what others won't, so tomorrow I can accomplish what others can't."

Jerry Rice
"The difference between the impossible and the possible lies in a person's determination."

Tommy Lasorda
"When I feel tired, I just think about how great I will feel once I finally reach my goal."

Michael Phelps
"You should never stay at the same level. Always push yourself to the next."

Marnelli Dimzon
"Strength does not come from physical capacity. It comes from an indomitable will."

Mahatma Gandhi
"We must train hard. It's not about denying a weakness may exist but about denying its right to persist."

Vince Mcconnell
Contemplate Your Choices
Be confident and be brave. Choices do not simply dictate the lives we lead; they impact the lives of those who choose to follow us. When you are faced with a choice, choose to inspire, empower, and support those who have lost the motivation to be healthy.
Who you are isn't determined by the amount of weight you put on but rather by your choices. Your choice to stand up for yourself and journey towards a better and healthier you. Doing the right thing isn't always easy, but then again, the things in life that are worthwhile never are.
"It comes down to one simple thing: How bad do you want it."
"If you want something you've never had, you must be willing to do something you've never done."

Thomas Jefferson
"If we could give every individual the right amount of nourishment and exercise, not too little and not too much, we would have found the safest way to health."

Hippocrates
"If you think lifting is dangerous, try being weak. Being weak is dangerous."

Bret Contreras
"You must expect great things of yourself before you can do them."

Micheal Jordan
"The only place where success comes before work is in the dictionary."
"A champion is someone who gets up when they can't."

Jack Dempsey
"Motivation is what gets you started, habit is what keeps you going."

Jim Ryun
"If something stands between you and your success, move it. Never be denied."

The Rock: Dwayne Johnson
"If you don't make time for exercise, you'll probably have to make time for illness."

Robin Sharma
"Do something today that your future self will thank you for."

Sean Patrick Flanery
"Create healthy habits, not restrictions."
"We do not stop exercising because we grow old- we grow old because we stop exercising."

Dr. Kenneth Cooper
"Exercise should be regarded as tribute to the heart."

Gene Tunney
"The pain you feel today is the strength you feel tomorrow."
"Confidence comes from discipline and training."

Robert Kiyosaki
"If you aren't hurting after a good workout then obviously you haven't done something right."

Mark W. Boyer
"Physical fitness is not only one of the most important keys to a healthy body, it is the basis of dynamic and creative intellectual activity."

John F. Kennedy
"Train hard, turn up, run your best and the rest will take care of itself."

Usain Bolt
"There is a moment when you get older when your metabolism slows down and you don't feel like working out any more, so you don't want to keep yourself fit any more, but that's your decision. Why should you be judged for it?"

Janet Jackson
Have Faith In Yourself
Faith and belief in your strength aren't given by someone to you. They are developed, nurtured, and explored by you only. Every person must go through a period of hardship during a workout, bringing them to call on an inner strength they would not have found if not pushed to the limits.
Quiet the negative and demotivating voices in your head telling you, "You can't." You have done it, and you can continue it.
You may not have achieved the long list of gym targets you thought you would have already crossed off, but never stop believing in your ability to reach the target in the coming days. Put reminders for yourself with my gym motivation quotes and hold close to your heart the following words:
"What seems impossible today will one day become your warm-up."
"Success begins with a fellow's will. It's all in a state of mind."

Walter D. Wintle
"Its slow progress but quitting won't speed it up."
"Have faith in yourself. That is right; sometimes the hardest kindness to do is for yourself."
"The hard days are the best because that's when champions are made, so if you push through, you can push through anything."

Dana Vollmer
"Things work out best for those who make the best of how things work out."

John Wooden
"Well done is better than well said."

Benjamin Franklin
"Its never too late to start something new."
"Your body can stand almost anything. It's your mind that you have to convince."

Andrew Murphy
"I will beat her. I will train harder. I will eat cleaner. I know her strengths. I've lost to her before but not this time. She is going down. I have the advantage because I know her well. She is the old me."
"The mind is the most important part of achieving any fitness goal. Mental change always comes before physical change."

Matt McGorry
"The harder you work and the more prepared you are for something, you're going to be able to persevere through anything."

Carli Lloyd
"Whether you think you can, or you think you can't, you are right."

Henry Ford
"Believe in yourself and all that you are. Know that there is something inside of you that is greater than any obstacle."

Christian D Larson
"Put all excuses aside and remember this: You are capable."

Zig Ziglar
"You may not be there yet, but you are closer than you were yesterday
"Don't give up because you had a bad day. Forgive yourself and do better tomorrow."
These small yet motivating quotes will not only help you feel better about yourself but will also give you the perseverance that your mind and body require. Just a leap of faith and don't give up.
The change you want is just another workout away. Go to the gym or head out for a run and see how much more focused you will find yourself when you put your mind to work.