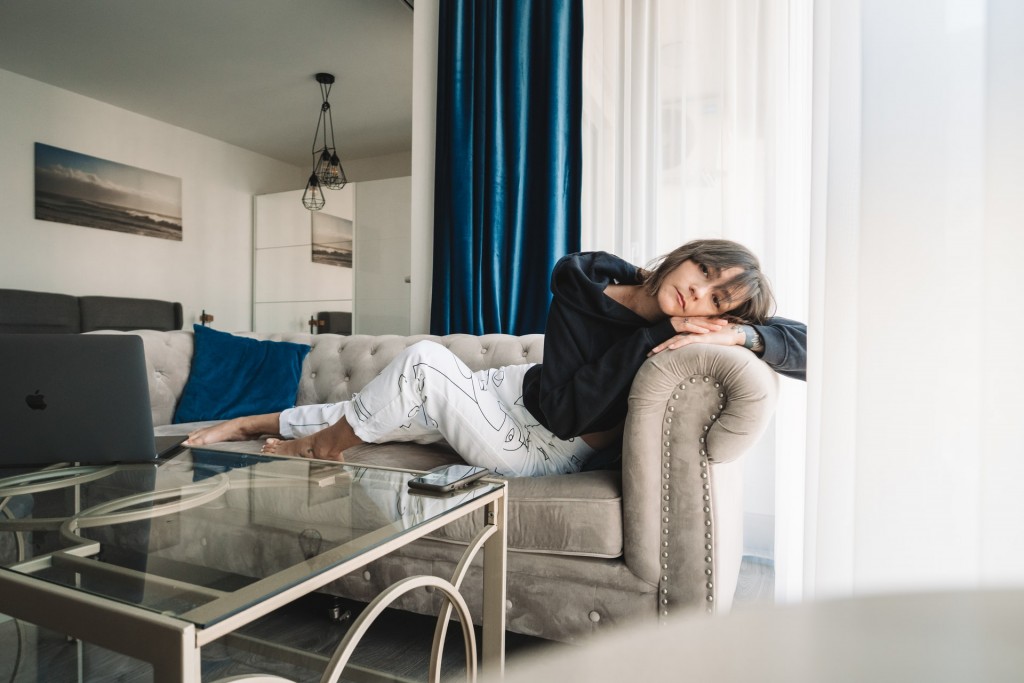 Sometimes, occupying ourselves becomes rather difficult. We are out of ideas on how to spend our time, and all of the free time we look forward to becomes boring.
At times, we are short of prioritizing our tasks as per schedule or are too exhausted with the same timetable.
Hence for a change, it is necessary to indulge in an activity or two as per your personal preference to give yourself a break, and ultimately a fresh start.
Here is a list of things you can do to enjoy the time which seems worthless for a while otherwise. Occupy yourself with one of these whether it is productive, creative, or just entertaining.
Things You Can Do for Fun when Bored
Isn't it always a good option to amuse or divert yourself by binge-watching for hours with a bowl of popcorn? But binge-watching is not the only option. Here, we have listed down a few more alternatives to engage yourself emphatically.
Watch Oscar-winning movies: Pick up all the Oscar-winning movies and start watching the ones you haven't watched. Count on them and don't stop until you've something better to do with your time.
Annoy your siblings: What's a better way to have fun than annoying your siblings? You can follow them around wherever they go or repeat everything they say. You can stand in front of the television so that they cannot see or switch the channel. You can even hide their things, be it their cell phone or notebook. Just go for something that annoys your siblings the most and enjoy yourself.
Watch standup comedy: Why watch comedy shows when you can watch standup comedy? No need to watch the previous episodes when one person can make you laugh.
Catch up on favorite actors' movies/shows: At times, it is difficult for most of us to find time for ourselves with our busy work schedules. We miss out on newly released movies and shows of our favorite actors/actresses. Now is the time to catch up; get yourself a bucket of popcorn and enjoy the movie/ show.
Make a mixed music playlist. With all the music apps around, recreate your list. Include all the new songs you have been missing out on as well as those you loved listening to when you were a teenager. Upload the playlist and share it with your friends.
Snacking/munching. Get your favorite snacks and pair them up with a movie, TV show, or video game, or simply scroll your social media accounts and munch till you cannot do it anymore.
Play online games. Give yourself a boost and connect globally with others by playing online games as per your choice. This will not only help you in increasing friendships but will fix your boredom positively.
Read the books you have been hoarding since the last time you went book shopping. There's always the right time to read a book. Pick out your favorite book from the pile and you are good to go with a cup of coffee.
Dance: Instead of lying on your bed the whole day, try learning some exciting dance moves or you can practice the dance steps of your favorite song. Just allow your body to move with the beat. Not only will you enjoy your time but dancing can be beneficial for your body. It will increase blood circulation and reduce your stress.
Go for a hike alone or with your friends: You will realize that fresh air is not only good for you physically but mentally as well. You will forget about your life problems and will enjoy yourself. Upon reaching the highest point and checking the view you will question why you never went hiking before.
Re-watch your all-time favorite movies: Relax on your couch, get yourself a packet of Doritos, and play your favorite movie.
Piece together a puzzle: As children, we all loved solving jigsaw puzzles but those are very easy. Get yourself a thousand-piece jigsaw puzzle and get yourself a large milkshake. Sit down and start placing the puzzle together till you don't find anything much more important to do.
Go to a drive-through and get the same order as the car in front of you. It sounds really exciting, right? Depends on your luck whether you get what you love to eat or something that you don't really prefer to eat. Good luck.
Catch up with your long-distance friends: Text them and ask them about their routines and their lives. You can even video call them and before you know it, you'll be enjoying the time which was otherwise boring.
Do Productive Things to Get a Sense of Achievement
Many of us think about how to not waste our time, how to squeeze the most out of every day and every hour, how to learn something new every day, and how to keep growing and progressing.
In short, we try to find ways how to be productive. For this reason, we have made a list for you that includes something more than learning a new language or doing a course. Give it a read and be productive.
Unsubscribe from the unwanted email list: You've subscribed to a lot of emails that you don't need anymore. Every time you open up your mailbox, there are tons of useless emails. Guess what, unsubscribing time is now because you have nothing better to do.
Delete unwanted pictures from your phone gallery: All of us have pictures piling up in the gallery that we want to delete. When you've got nothing to do, trust me, deleting those unnecessary pictures will not only be fun but might also give you new ideas on how to kill time.
Organize your closet, drawers, and cupboard: Donate pre-loved items. This way, you'll know what you have and what you are missing in your closet. You will also get an idea of what you should buy when you go shopping next time.
Update your resume: Sometimes it takes a while to update a resume but laziness makes you procrastinate. Updating your resume or LinkedIn profile can help you land a better job.
Redoing your finance and expense sheet: This can help you make good spending decisions and you will know how many expenses you made in the previous month. Plan out your budget so that you can save up a fixed amount of money for future purposes.
Scroll online shopping pages to plan your next month's shopping: Add items that you need to your cart to make things easy for yourself.
You can volunteer at a drive like a food or cloth drive: Look for a local organization and check if they are in need of volunteers. A lot of people depend on these drives because of the pandemic. What's better than spreading smiles and helping others in your free time? 
Fix up your backyard: Prove yourself to be productive, and sort your backyard which is never in a perfect condition anyway. Re-paint the material you've left there or mend the ignored things. 
Repair broken things in the house: Check your house if anything needs fixing, maybe a dripping tap or a broken tile. Look up tutorials on the internet and fix them. Taking care of things now will help you avoid bigger problems later.
Work on a freelance project: Who doesn't want their free time to be productive and a source of financial benefit? Hence, get yourself a freelance project as per your skills.
Binge-watch TED talks: We are sure every one of you must have heard about the TED talks. They are exceptionally well-known for inspiring people for their next career move or motivating students to do better in their studies. Sit down, press play, and get ready to be gripped by these wonderful discussions.
Listen to an inspirational podcast: If you are really demotivated and need a serious boost to motivate yourself, listen to an inspirational podcast. With a wide range of topics that include health, happiness, good habits, making a career, or being financially stable, podcasts can be really helpful. Plug in your earphones, turn up the volume, and get over your demotivation. If you are not sure what to listen then this list from VeryWellMind can help you find the best option.
Sort your email inbox: The only left-behind task is an unsorted email inbox which we are too clumsy to sort from time to time. Therefore, get yourself some motivation and sort your important emails and remove the trash.
Research something you have always wanted: Learning about something new always seems interesting so why not search for a mystery or a rare animal in your free time? It will increase your knowledge about this universe and without knowing, you'll spend hours reading about an endangered specie.
Take an online course: Within the comfort of your home, with no dress code, no location dependency, and flexible timings, you can easily do an online course. Not only do you learn about the topics in your course, but you also learn self-discipline, and you learn to be more responsible as there is no teacher or friend to remind you about your assignments. Your one extra course might give you an edge over the other applicants in your future job. You can watch courses from YouTube, Edx, Coursera, or any other place of your choice.
Try solving a Rubik's cube: It can enhance your thinking. If you are solving it for the first time, you will learn a lot about patience. Beginners' algorithms are not easy to work on and will require a lot of practice and time. Once you learn all the algorithms, your problem-solving skills will be polished, your speed will improve, and your mind will stay active.
Clean out your fridge: Clean both the inside and outside of the fridge. Wash all the racks. Look for expired products and dump them away. You have done your family a huge favor.
Organize your jewelry drawer: Organizing your jewelry collection can be challenging and time taking. Now is the best time for you to sort out your jewelry. Go through and separate your jewelry by occasion. Keep the earrings and pendants you wear most frequently at the front of the drawer. Moreover, look for statement pieces that need to be repaired, maybe a broken bracelet clasp. Get your rings polished as well.
Clean out your handbag: Start by emptying your bag and wipe down the inside, outside, and handles of the bag. Check for all the unwanted things that have somehow crawled into your bag and throw the old receipts away. Keep all the things back in an organized manner.
Meal plan for next week: Everyone wants recipes that can be cooked easily in a quick time with fewer ingredients. So why not plan meals for next week with easy and quick recipes rather than thinking at the end moment?
Organize your laptop files: Just the way you organize your paper files, it is important to organize files on your laptop. Sort them by subjects into folders which will make it easier for you to find them later. If many versions of the file, exist sort them by date. Delete any old files that you don't need anymore.
Do your laundry: Check the labels on your garments whether to wash them in the machine or hand wash them. Next, sort them according to the colors with white and pastel colors in one pile and dark colors in the other pile. Load them in the washing machine with detergent and you have done yourself a favor.
Make a to-do list: Jot down all the tasks for the next week. You can plan chores according to your workload. This way it will be easier for you to manage your tasks and time.
Learn calligraphy: Why not try learning calligraphy when you are bored? It sure is relaxing and therapeutic because you tend to focus on one stroke at a time. As you continue writing, you forget about the world and about your problems. This relieves your tension and you learn a new skill.
Learn embroidery: Watch YouTube tutorials for basic embroidery stitches. Print out some flowers or patterns from Pinterest and trace them on your desired garment. Choose thread color according to your cloth and give it a new look.
Learn a new language: Many websites and apps these days can easily help a beginner learn a new language. These applications focus both on writing and speaking from beginner to master level.
Wash your car: Why pay to get your car washed when you can wash it yourself in your free time? Just get yourself the required material like different nozzles, soft sponge, car washing liquid, and a brush for tires and you are good to go.
Learn how to play the guitar. Start with basic chords and try practicing a tune of your favorite song. Remember you are learning it for yourself and not to impress anyone.
Learn knitting: Look for tutorials on YouTube and start with easy stitches. Once you get the hang of them, you can create a variety of designs for your scarves, blankets, or mufflers. If you can knit a hat or a muffler, gift them to a friend or donate them at a hospital.
Donate your clothes. Check your wardrobe for clothes that you don't wear anymore for various reasons; either they don't fit perfectly or you don't like them. If they are in good condition, donate them to a local organization nearby.
Read up on the current news: It's not all bad, and you don't have to read political news if you are not interested. You can go for business, sports, cars, education, medical, and whatnot. Just update yourself with news of your favorite topic.
Deep clean your washroom: It is not exciting at all, but the outcome will make you proud of yourself. We are sure your washroom needs some good scrubbing.
Wash your makeup brushes (for females): Question yourself, when did you last wash your makeup brushes and sponges? We are sure it was a long time ago and now is the time to give your babies a bath. Soak them in warm water and add a few drops of mild shampoo or any cleanser. Wash them after a while and you will be surprised how clean they look.
Do Something Creative
Everyone is creative in their own way and what one needs to do is use their creativity and imagination wisely. Pull up your socks for we have a bunch of activities listed below. Next time you are spiritless or out of ideas then choose one of the activities and burst your boredom.
Go with the trend and make a transition video: Cheer up your followers on Instagram. Recently, there has been a bombardment of transition videos for outfits, food, and the list goes on. Sort your clothes out and see which suits you the best.
Try a new hairstyle you've been meaning to make all this time: Pick up your comb and style it the way you want it to be.
Give yourself a makeover: Heard of all those 10 steps/08 steps skincare routines? How about giving it a try today? Get out your face wash, scrub, mask, and moisturizer, and roll on.
Write a letter to your future self: Write how you feel about yourself and your life right now and how much you've accomplished. Write about what you want to change about your present and how you want your future self to be.
Open up an old album of photos: Snap those pictures and send them to your siblings, cousins, and relatives to relive nostalgic moments.
Look up the new restaurants/cafés in your town to try out next time: Make a list and next time you go out with your friends, try one of those new cafes. 
Plan your future trip: Decide your destination and find out the best time to visit it. Determine the duration of the trip and estimate the costs. You can even plan the activities and make a list of all the things you'll need to pack. Download some songs for the trip too.
Start journaling: Get yourself some colorful stickers and sticky notes and markers to make your journal look appealing. You can even go for monthly or weekly themes in your journal. Decorate it whichever way or however much you want. Go for it because it's never too late for anything. It can help you with a lot of things, including mental health.
Indoor photography: You can use fairy lights to create a nice background and do some product photography or maybe you can capture falling water droplets or views outside your window. You might have to retake some shots but the end results will surely be impressive.
Cook a new recipe: Impress your family or friends by cooking something you've never tried before or something that you love to eat. You can cook a three-course meal or maybe just a fancy dessert.  Enjoy the treat and some family/ friend time.
Baking: Inspire and galvanize your family or friends by baking something you've never tried before, either some confectionary or a whole meal. Enjoy the treat with your loved ones or only by yourself in the company of a good book.
Redecorate your room: Too often, we get bored with all of the things in our room and we look forward to a change. Redecorating your room is easy as well as intimidating. You can go for an aesthetic theme or maybe just get new lamps and a rug for your room. You can even paint your walls by yourself and go for some calming colors. You can get new paintings and frames and replace the old ones.
Pre-plan a theme for a special occasion: It can be a birthday party, a bridal shower, or a gender reveal. Brainstorm for some themes, and list down all the items you will need for decorations and what will the menu be. Look up a suitable location and jot down all the people you will love to invite.
Try some origami: Who does not love the magic of turning a piece of paper into cute little models? Origami allows you to play with colors and shapes and is inexpensive at the same time. So why not engage in an activity that is eco-friendly in your free time?
Tie-dye some white shirts: If you are thinking to kill time and adding different colors to your wardrobe, get your few white shirts and a dye kit from a craft store. Go for your favorite patterns, play with the colors, and customize your own shirts just the way you wanted.
Start brainstorming gift ideas for friends and family: You can go for something creative like making an album with pictures and a scrapbook or you can get them something that they want for a long time. Just make sure what you are getting them will make their face light up with happiness.
Rearrange your furniture: Give your living room or bedroom a new look by moving your furniture or you can even reorganize your study zone.
Color-code your bookshelf: Spend your time arranging your books according to the color of their binding and not according to the author, which is really common. You will surely be proud of the end product and will love different shades of different colors.
Make get-well-soon cards and drop them off at a hospital: Patients will love them and it might lift someone's spirits. Thus, why not spend your time extending your heartfelt care to someone who really needs it?
Gardening: Reconnect with land and create your own peaceful garden. Design it just the way you love. Take help from books and websites or call a guide. Plant whatever you like, it can be flowers fruits, vegetables, or any herb.
Make a fancy cocktail or mocktail: Try making something with a flavor of your own choice. Add whatever you love. Pair it up with an episode of your favorite show.
Relax and Recharge Yourself
One of the greatest ways to spend your time is just to relax. Yes, relax. Get yourself a good book to read, or spend your time painting, coloring, drawing, watching a movie, or doing whatever you love to do.
You can even do activities related to self-care that may include doing exercises or just simply spending your time sleeping.
Paint your planter pots: Different colors on the pot will not only complement the plant it has but also give a fresh look to your room.
Coloring: Pick up an adult coloring book or even a children's coloring book, maybe a Pokémon one, with soothing music in the background.
Do yoga: It will help you increase flexibility, muscle strength, and body tone and you will not feel any stiffness in your neck, shoulders, or back. You will be able to manage your stress and anxiety and will feel more relaxed.
Get some fresh air: Go to a park or go for a walk. Take your pet if you have one and spend some quality time. You might just capture some of the memories there.
Self-care: Often between work and life, taking care of ourselves is the last thing on our minds. Nurturing yourself can be one of the most productive ways to spend your time. Go for simple activities such as exercise, yoga, reading a book, reading inspirational content, or taking a bubble bath. Surely, self-care will reduce your anxiety and you will be more relaxed.
Sleep: With a busy routine and extended work time, it is difficult for most of us to have a healthy sleep schedule. Now, when you have time and you have nothing to do, why not spend it relaxing in your comfy bed?
Doing crossword puzzles/word search/Sudoku: It can help your mind stay active and you will perform better in tasks that require memory, attention, and reasoning. Crosswords and word searches can improve your vocabulary too.
Paint your nails: It is time for you now to try the new nail paints you brought the last time you went shopping. Paint your nails with colors that you love and patterns that you always wanted to try. You can go for a different color for each nail. You can even look up different nail art tutorials and try them. You don't have to be perfect, just make sure you are creative with your nail paints.
Drive around town: Get in your car, play your favorite song, and enjoy some time alone. Get yourself a snack in between and drive until you realize you have wasted a lot of fuel.
Give yourself a pedicure: Most of us take care of our bodies except for our feet. Why do we ignore them? Gather your supplies which include a nail cutter, feet filer, scrub, lotion, and towels and you are ready to give yourself a spa-worthy pedicure.
Practice deep breathing: Pay attention to how you breathe. It will change how you really feel both mentally and physically. You will feel calm and more relaxed. Learn more here.
Write a poem: Write it down for yourself, no one ever has to read it. Perfection comes after practice. If you think you have done a good job, share with someone close, just to know their opinion.
With this list, we are now sure you will not be bored in your free time and will spend it doing what interests you the most.
By now, you must have planned something, gathered your supplies, looked for tutorials, and proceeded with it. If it needs practicing then keep working on it until you get it perfect.
Be creative or productive or just spend your time relaxing, it depends on what you feel like doing on a particular day. Enjoy your time, either alone or with friends and family. Just spend it wisely and keep progressing every day.